The success of a country starts when communities and the people are thriving. Unfortunately, achieving this has been a challenge, especially since the world is still recovering from the economic crises brought by the global pandemic. Hence, if we want to get back on our feet, we need to play our role. One way is by being part of non-governmental organizations (NGO). What does the function of NGO entail?
Simply put: The main function of NGOs is nation-building. Thus, volunteering in such organizations enables you to help different sectors of society. If you want to be a part of a movement that fosters positive change, this article is for you. Here, we'll discuss the functions of non-profit organizations, their importance, and their effects on beneficiaries.
What is an NGO and Its Functions?
NGOs are volunteer groups that are usually not affiliated with any government body. They aim to provide assistance, help a cause, and advocate a policy. In addition, NGOs across the globe vary in size, scope, and approach. However, they share a common principle—when people work together, we can change the world.
Despite having different advocacies, NGOs maintain the singular focus on helping with the development of the community. That being said, there are several areas in society that need the hands of both the government and NGOs. Here's a quick rundown of aspects that NGOs create projects for.
Advocacy
There are hundreds of policies for the poor and marginalized. NGOs try to influence the development processes of programs to make sure that they'll help the general public.
Dissemination of Information
Another responsibility of NGOs is aiding the state to reach people in rural areas and informing them about news and government reforms. They also help bring awareness to communities.
Infrastructure
Some NGOs are involved in projects such as the development of infrastructure. There are groups that buy lands and use them to build hospitals, schools, and houses for the underprivileged.
Research and Development
Innovation is another aspect that NGOs give importance to. They conduct research and case studies to better deal with social issues and find solutions to current issues.
Training
NGOs provide training and livelihood classes to empower marginalized communities.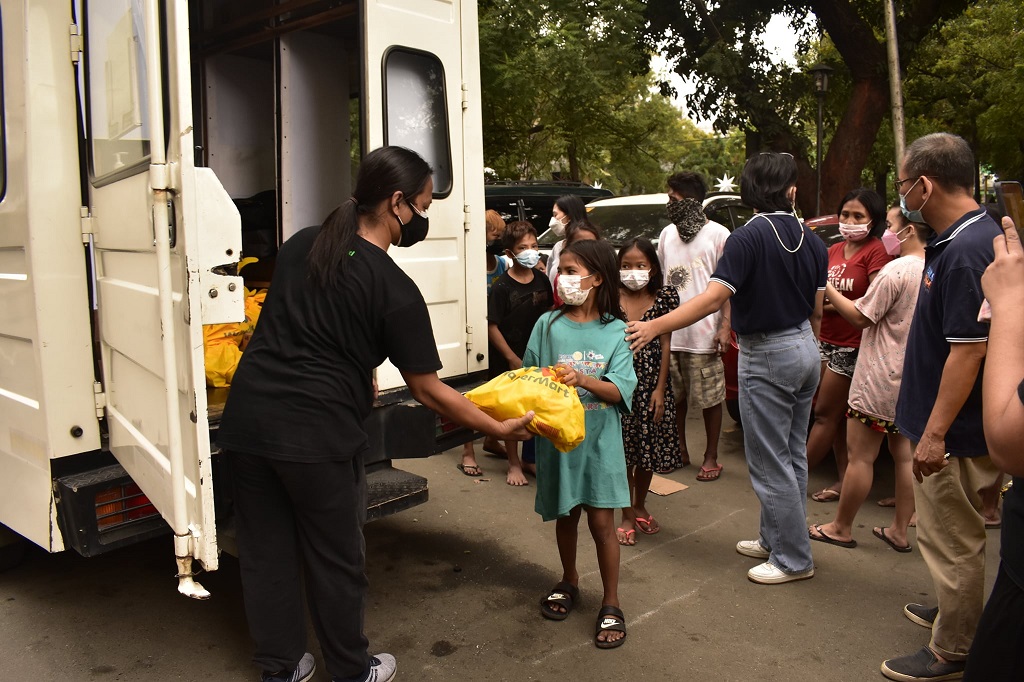 What is the Importance of NGO?
As mentioned earlier, the core function of NGOs is to help people, especially the marginalized, have a more livable life. With NGOs answering the call, there's hope for a better future.
Plus, as non-profits play a crucial role in ensuring the success of state-building, there's no denying their importance. In fact, there's a long list of NGO activities that shed light on communities in different parts of the archipelago. Some of them revolve around education, health, security, poverty, and human rights.
Major Contribution of NGOs
It's no secret that there are numerous non-profit organizations dedicated to assisting underrepresented groups in improving their quality of life. NGOs contribute to developing a better society. Therefore, volunteers take part in different roles to support various causes.
As one of the most trusted non-profit organizations in the Philippines, Childhope has pioneered programs for different sectors. These programs and advocacy groups assist people living in poverty, particularly street children.
Function of NGO in Disaster Management
With the COVID-19 pandemic, the whole world was affected since no one was prepared for an outbreak of such scope. Imagine how it impacted the lives of homeless Filipinos. Fortunately, Childhope started a COVID-19 response during the early months of this health crisis. This initiative has helped 507 street children and their families.
Function of NGO in Health
Even before the pandemic, people in poor, remote communities lacked healthcare assistance. Because of this, Childhope has continued exerting efforts to provide medical support projects to these places. We have included programs to fight hunger, conduct health education, support women and youth, and bring light to mental health.
We make sure that Filipinos have access to primary healthcare. That being said, as part of our core project, the Street Education and Protection (STEP) program, we offer a mobile health clinic—KliniKalye. With this, street children and their families can take advantage of free primary preventative medical care, consultations, and treatments.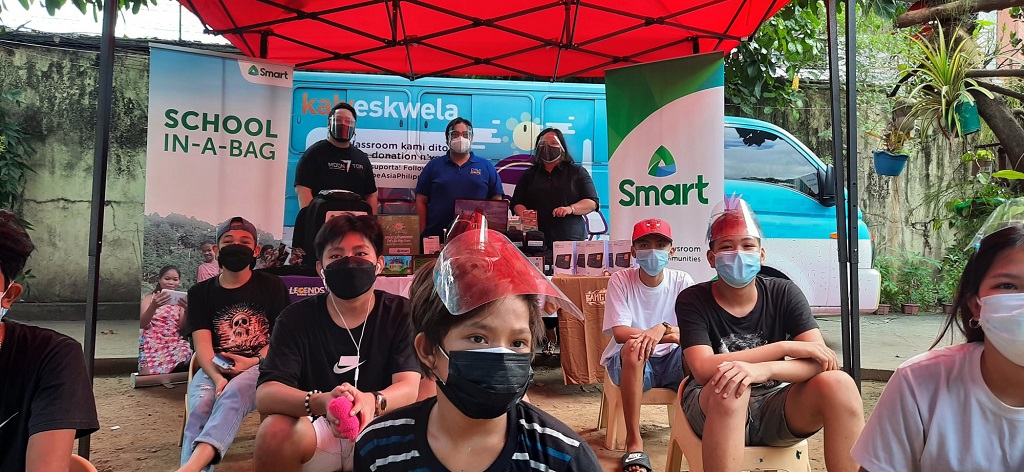 Function of NGO in Youth Development
Another important function of NGO is helping with youth development. If we want a better society, we need the next generation to have integrity, resilience, leadership, and character. That said, Childhope has created programs to address this issue.
One of the projects is when we partnered with Asia Select Inc.'s initiative for youth. This was a five-day event that helped 11 scholars get ready for their future careers with crash courses on personality development, resume writing, job searching, and mock interviews.
Function of NGO in Promoting Education
One of the best roles of NGOs is providing educational support to poverty-stricken children. Many non-profits offer scholarship programs, while others create avenues for them to learn. Just like one of our missions—bringing schools into the streets. This is accomplished through our core program, known as KalyEskwela.
Aside from KalyEskwela, we partnered with the Asian Community Center (ACC21) to sponsor 13 out-of-school youth. The goal was to send them to technical-vocational training as well as learn and earn through Project Bamboo.
Function of NGO in Livelihood
Childhope doesn't just support the youth with their education; we also make sure to provide programs that help them to make ends meet. This is through sustainable livelihood programs, such as the Street Youth Empowerment Project (SYEP).
In this project, our volunteers teach 18 out-of-school youth dishwashing making and meat processing. This aims to give them better opportunities to have a more sustainable means of earning.
Function of NGO in Women's Empowerment
Childhope ensures to provide assistance to boost children's morale and empower women to stand up for themselves. That's why we created the Childhope Philippines Livelihood Assistance Program (CHAP). We envision this as a way to assist indigent families, especially those raised by single parents, to put food on the table by giving them work opportunities.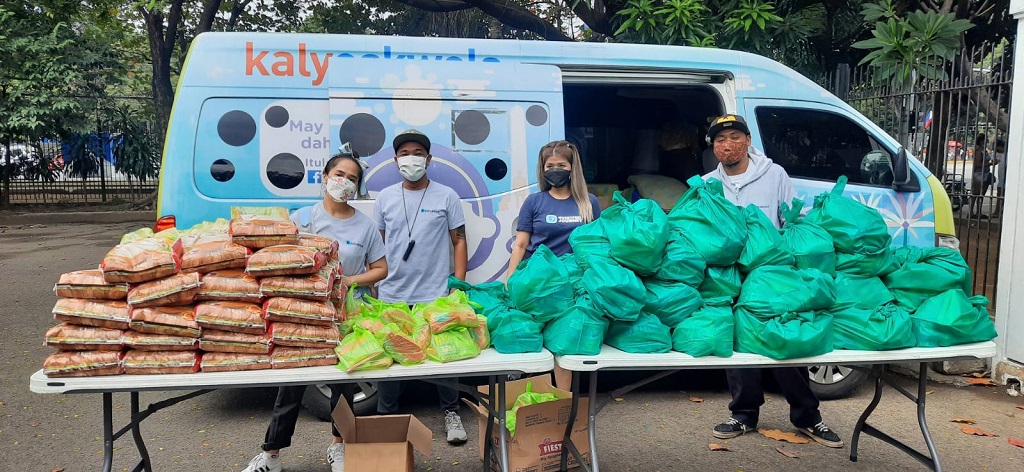 Be an Agent of Change by Being Part of Our Movement
As stated earlier, if we want to have a community with a hopeful future, we need everyone to play their role. Fortunately, there are several ways to make a positive impact on society. One way is through giving, and the other is by supporting those noble causes.
Guess what? As a reputable NGO in the Philippines, we have a bright vision for our country, and you can be part of it. You can pledge your donations or be one of our volunteers, and be the hope of the next generation!