The rate of out-of-school children and youth in the Philippines is growing. In fact, the Department of Education stated that this rate would reach four million in number this 2021 due to the pandemic. Apart from COVID-19, the most common reasons among youth for not attending school were the following:
Poverty
Family issues
Natural disasters
Lack of interest
Financial problem
Work
Illness
Bad peer pressure
Bad vices
Child labor
Child marriage
Pregnancy
Violence
Out-of-School Youth Programs by the Government
As per PSA, the out-of-school children (6 to 14 years old) are those who don't attend school. On the contrary, out-of-school youth aged 15 to 24 years old are those who don't attend school, have not finished a course, or are not working.
This upward trend of out of school is detrimental to these youth. Some of its effects are increase in child maltreatment, crime rate, pregnancy, and exposure to illegal drugs. Thankfully, the government brings solutions for out-of-school youth in the country.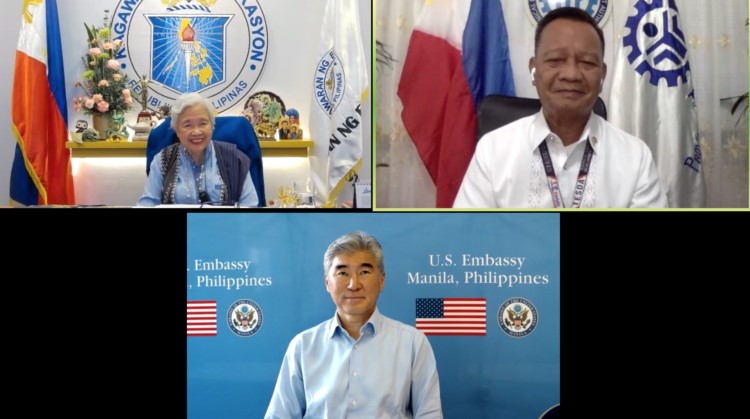 A Project Launched by USAID
First, in collaboration with government efforts, the United States Agency for International Development (USAID) started a project that aims to help at least 180,000 out-of-school youth across the country, providing schooling, work, and business assistance. This tie-up between USAID, DedEd, and TESDA is called the Opportunity 2.0: Second-chance Opportunities for Out-of-school Youth project. Through this five-year project that costs PhP1.9 billion, they believe to bring hope and future to the youth.
"Through this new partnership, we can leverage a range of resources to maximize the potential of the Filipino youth, particularly those who are out-of-school or unemployed. With the right knowledge, attitudes, and skills, they will play a pivotal role in this great country's growth and success over the long-term," Philippine-US Ambassador Sung Kim said. Their heart to provide support to the vulnerable out-of-school youth will surely help these kids overcome their school and work challenges during this crisis.
A Learning System Developed by DepEd
Another project launched by DepEd that brought light to out-of-school youth is ALS, or the Alternative Learning System. It is a parallel learning system that boosts learning chances not only for out-of-school youth, but also for adults and children.
Since many Filipinos do not have the privilege to attend and complete basic education, ALS is a powerful option for them. How does it work? DepEd through BALS provides two major programs: Basic Literacy Program and the Continuing Education Program. Both programs are modular and flexible, which means learners can take them up anytime and anywhere.
The Heart of Childhope Philippines Toward Out-of-School Youth
We at Childhope value the right to protection and fulfillment of the Filipino street children. We believe that just like other children, our out-of-school youth should also be given a chance to maximize their potentials and secure their future through our programs. For them to achieve holistic growth, we organize programs related in education and health. We call this the Street Education and Protection (STEP) Program. Guided by the Caring Healing Teaching framework, the STEP Program has 4 major components.
Education. In our KalyEskwela, we use mobile van with audiovisual equipment to conduct substitute education sessions and basic literacy and numeracy classes. Also, we conduct trade and tech skills training called Youth Empowerment Project to help them gain income to support themselves and their families.
Psychosocial Interventions. We provide psychosocial aid and counseling for kids and parents to cope up with stress while learning. In addition, we provide assistance to shelters, especially to completely neglected and abandoned children.
Health and Medical Services. Through our KliniKalye, we ensure children that they are healthy and able to learn. We provide primary preventive medical care, consultations, and treatments to them.
Skills Development. Our training helps street children and out-of-school youth in leadership, computer literacy, sports, arts, and other skills and apply them in life. These are vital in honing themselves into the person they want to be.
For more details, read our programs and projects.
Our Very Own #DeliveringHope Project
In addition, this December 2020, Childhope has blessed more than 500 street children and their families through the #DeliveringHope Project – Christmas Special program with the help of these people and donors:
Mission Inclusion – 500 assorted groceries
International School Manila – bread and pastries
Gloria Dy Foundation – 800 bottles of Yakult
Ms. Helena Ty – 80 kiddie loot bags
CommTech Asia Philippines – 30 food packs
Yamamoto Corporation and Dear Me – 500 rubber or latex face shield
Our Partners Who Serve Out-of-School Youth
There are a handful of groups and persons that help us achieve our goals for our out-of-school youth. They provide resources which bring joy and hope for the children.
First, Commtech Asia Philippines shared their holiday blessings by stopping by our office to drop off assorted groceries and big smiles for the street children.
Second, International School Manila donated 100 boxes of bread and pastries to 100 street children and families.
Third, TELUS International Philippines provided Christmas Noche Buena bags that contain two kilos of rice, spaghetti noodles and sauce (1 kg), cheese, spam luncheon meat, corned beef, fruit cocktail, and all-purpose cream to 175 street children under our wing. They also helped prevent the spread of any infectious disease by giving a hygiene kit to 300 street children and youth under our wing.
Last, Ms. Helena Ty prepared early Christmas gifts for our street children.
ChildHope is truly grateful to serve street children in several areas with the help of these donors.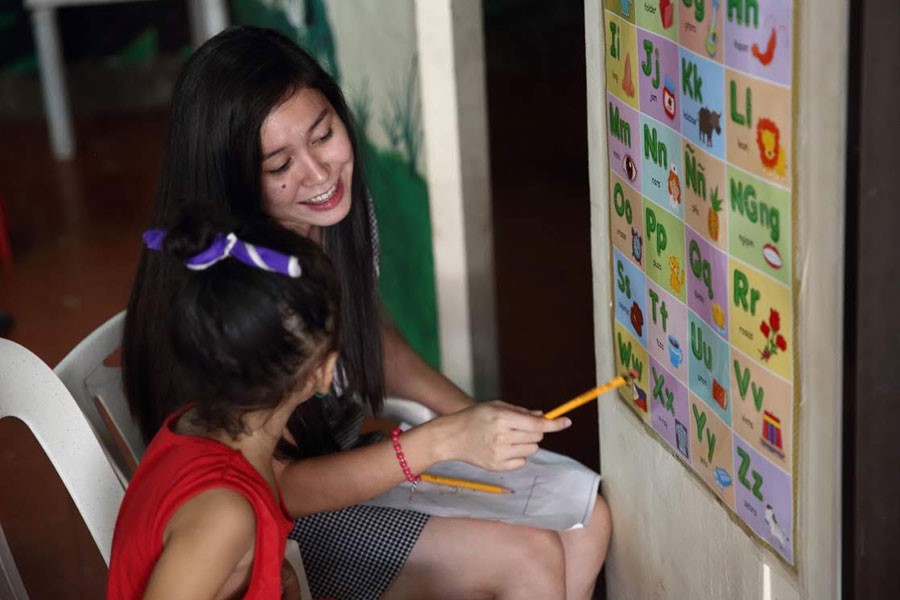 Be the Hope of the Out-of-School Youth in the Philippines
Our out-of-school youth have a hope and a future. Through our partners' kindness, we were able to bring aid, security, and education to these kids. In light of COVID-19, the out-of-school youth is surely facing trials. We are expecting over four million youth in the next school year. Many children and youth do not have the access to online learning. They don't have the means, resources, gadgets to use for their school and learning.
Be a part of this family and leave a mark to these children's lives. Support our initiative to provide quality education and together, let's bring hope and a better life to them. Donate to Childhope Philippines now.