A lack of health literacy can affect not just a patient's personal health, but also the public's overall health. The COVID-19 is a perfect example of how important health is. The COVID-19 pandemic has revealed how inadequate health literacy heightens health inequities faced by individuals, especially the minority and disadvantaged groups. Nonetheless, the number of health professionals and non-government organizations' medical mission efforts has increased.
What is a Medical Mission?
Medical missions are always evolving; they have delivered physical and mental healing to people throughout the world, at the same time creating opportunities for the underprivileged.
Despite their genuine devotion to others, a significant proportion of healthcare professionals aspire to contribute even more through medical missions. They observe suffering in impoverished areas all around the world, pain that might be considerably reduced with basic medical care that we take for granted.
Every medical outreach trip is specialized. Doctors, nurses, nurse practitioners, physical therapists, EMTs, and other healthcare professionals and students are needed. Sponsoring organizations need these volunteers to deliver quality assistance.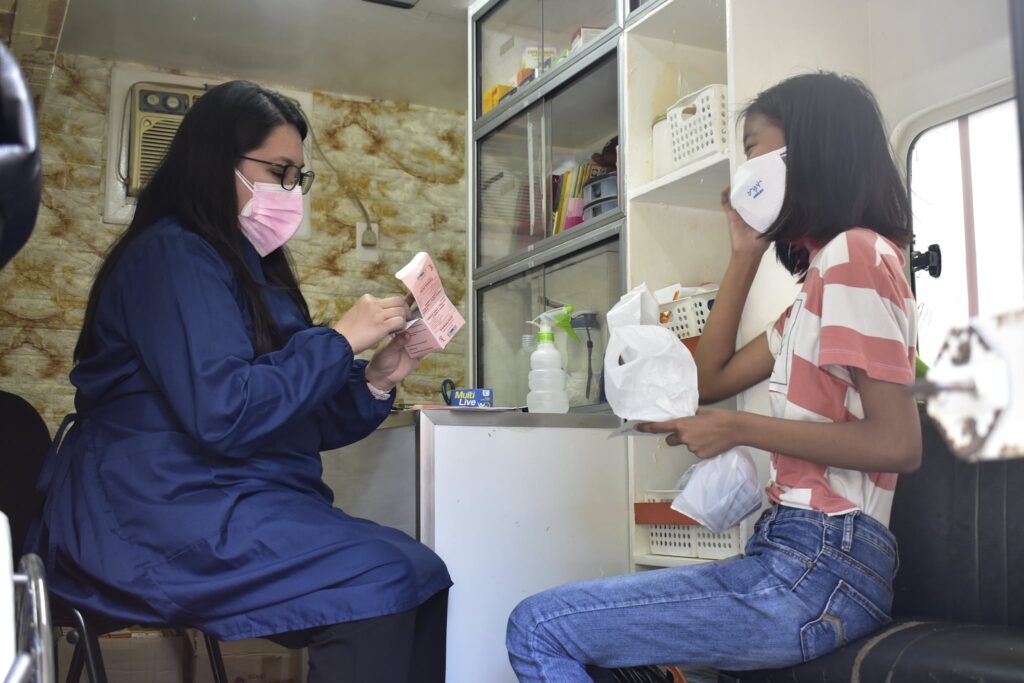 How to Organize a Medical Mission
Healthcare workers are a unique group with a social responsibility to help people who cannot assist themselves. They volunteer to serve on the front lines of patient care in times of crisis, frequently at a great distance.
When planning a medical mission, there are important things to consider. Planning is paramount to make a difference through a mission trip. Therefore, it is best to prepare a strategy and estimate the expected expenses. Making a precise list of expenses can assist you in determining the amount you need to raise.
What is the Purpose of Medical Mission
The aim of medical missions is to provide quality medical treatment to the community's unsheltered or underprivileged population, with the basis on the belief that health care is a fundamental human right. In addition, medical missions will bridge the gap between the people in need and medical communities, thereby fostering partnerships and trust.
Provide access to health care to improve the homeless population's access to excellent health care through direct, ongoing medical treatment on the streets with the objective of connecting them to a main medical home.
Address the unique difficulties of people in need by using a psychosocial model of care that considers each person as a whole and focuses on their own objectives and wants.
Encourage health literacy, healthy habits, and overall well-being.
Childhope Philippines Addresses the Needs of the Community Through Medical Mission to the Street Children of Metro Manila
The number of medical volunteers participating in non-governmental organization medical missions is significant and growing.
The COVID-19 pandemic is a crisis of child rights. The year 2020 has had a number of effects on children, including the cancellation of school and necessary services such as immunization, as well as an increased danger of virtual exploitation. However, one of the most serious consequences of the pandemic for street children and their families is the hindrance in undergoing health checkups aside from limited access to health care due to fear and a lack of funding.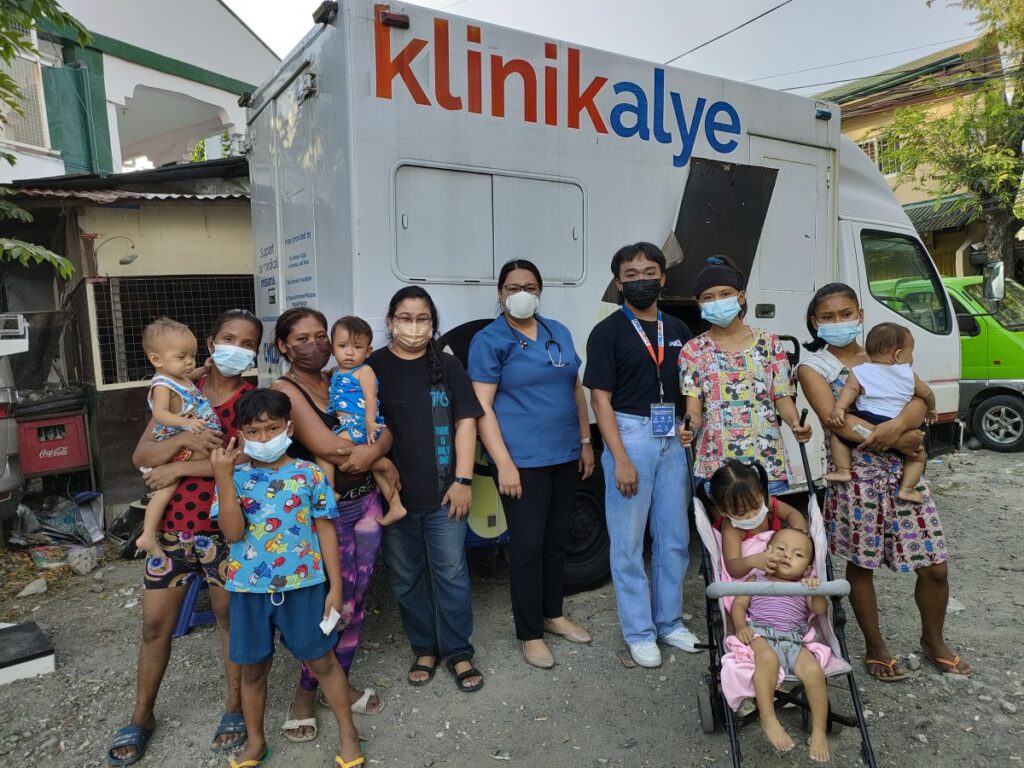 The Street Children in Metro Manila and the Health Constraints
Metro Manila's underprivileged population is unable to afford private health care or to buy medicines on their own due to financial constraints. The street children and their families have difficulty accessing aid from public institutions as well. This is because public health centers and hospitals are frequently packed with a significant number of community-based disadvantaged patients.
With these in mind, Childhope Philippines never stopped providing primary health care to street children and their families. One of their programs, KliniKalye, offers primary preventative medical care, consultations, and treatments. Their Mobile Health Clinic guarantees that the children are healthy and able to thrive. Every week, KliniKalye provides medical treatment to hundreds of street children in Metro Manila's poorest neighborhoods.
Childhope Philippines' Mobile Health Clinic diagnoses medical conditions and gives appropriate and tailored medical management through vitamin and mineral supplements; wound care and and minor surgical procedures; nutritional status monitoring; routine deworming; and health checkups.
Easy Access to Healthcare through KliniKalye
Childhope Philippines' purpose is to provide medical assistance to impoverished children. The Mobile Health Clinic visits an area for community health at least once every two weeks to all designated areas.
As part of their medical mission in the Philippines, the KliniKalye program also involves consultations through telemedicine using online platforms or over the phone. There are face-to-face consultations as well, but only when urgent and necessary. This is to observe adherence to very strict health protocols. Moreover, they provide medical referrals for diagnostic tests, check-ups with specialists, or emergency treatment. These are still being carried out by social workers while following all necessary health protocols.
During consultations, beneficiaries also undergo one-on-one medical counseling as warranted by each case. Some of the topics discussed with the physician included the following:
Treatment and prevention of the patient's specific illness;
Proper hygiene and diet;
Basic health protocols during the pandemic to prevent COVID-19 infection;
The need for isolation/quarantine and swab tests for possible COVID-19 cases; and
Need for coordination or self-reporting to the Barangay Health Emergency Response Team or BHERT for possible COVID-19 cases.
Patients receive their medicines and/or medical supplies at least one day following the telemedicine session. To avoid close contact between patients with COVID-19-related symptoms and those providing the drugs, special measures are used.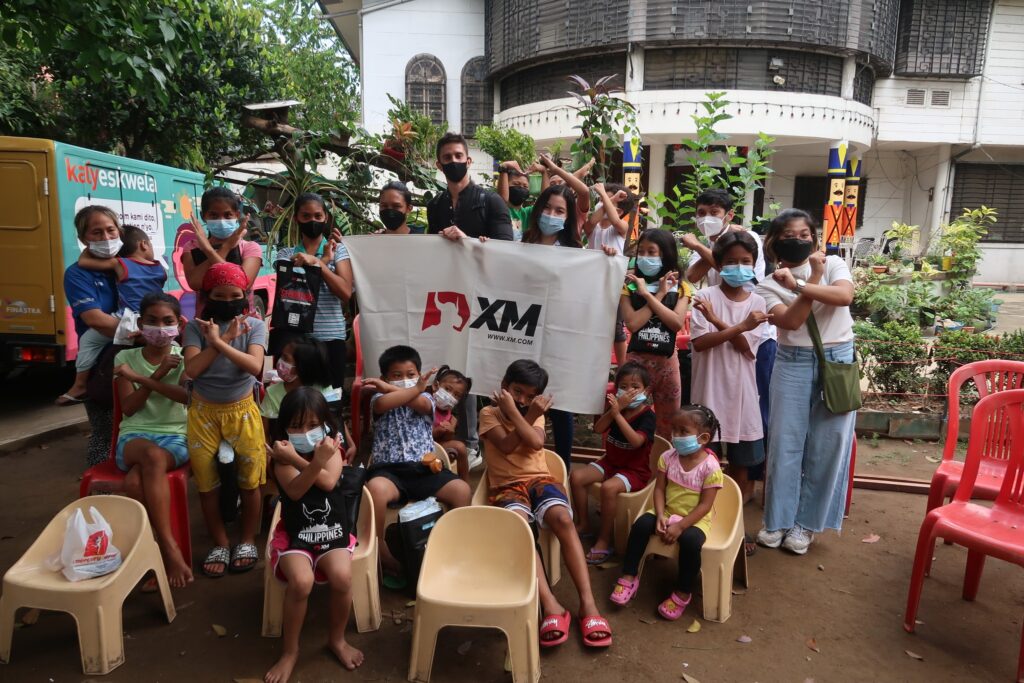 Private Organizations Give Medical Assistance to Street Children
Childhope Philippines invites private organizations to collaborate to better assist and strengthen their efforts to establish health education and access through networking; thus connecting with likeminded people and organizations. As an NGO, Childhope Philippines wants to share useful knowledge that may benefit medical missions.
The effort to deliver high-quality health care to people in low-income areas is growing, and it wouldn't be possible without the support of the following organizations:
1. St. Charles Borromeo Philippine Medical Mission (SCBPMM)
In response to the dire situation in the Philippines caused by the spread of COVID-19, SCBPMM sent funds to NGOs. They began distributing grants to organizations who demonstrated an ability to assist those affected by the pandemic. To date, SCBPMM has sent a total of 294,000 in pesos to support the operation of KliniKalye.
2. XM Global Limited
In celebration of World Health Day last April 7th, XM sponsored a medical mission through our KliniKlaye Mobile Health Clinic. The effort involved checkups conducted by medical doctors to 25 street children under Childhope Philippines' program. XM also visited one of the areas of our beneficiaries and gave away meals and hygiene kits, with vitamins to 100 street children and youth in Manila.
Advocating for the Healthcare of Street Children
Make an impact on the lives of children in need by volunteering or supporting our cause through donations. Let's work together and open the door to equality by bringing health care close to indigent communities.
To the benefit of all children, everywhere, Childhope Philippines commitment will be translated into real action, with a specific focus on reaching the most vulnerable and marginalized children.