It's a fact that many of us are affected by the crisis brought by the COVID-19. In fact, a recent study showed that around 3.44 million Filipinos are jobless in March 2021. With this, many of us have tightened our budget to support our daily needs. Nonetheless, public and private sectors push more livelihood programs to help ease the problems brought by poverty. This is due to the fact that there are sectors in our society that had already been undergoing this kind of hardship long before this pandemic arrived. Now, they are having a hard time more than ever.
In line with this, how does Childhope Philippines fulfill its role? Read on to know more about how Childhope supports out-of-school youth in moving toward progress.
What are Livelihood Programs?
Livelihood programs seek to improve the state of life of the low-income sector by giving jobs and business chances, health care access, and other forms of assistance. These programs aim to enhance community capacity to address the issues of poverty. It may be in the form of making laws and plans or giving skills training to help the people become more productive members of society. Other program leaders may also partner with both local and private sectors to reach more audience and gather sponsors.
All in all, these initiatives give people a chance to share efforts to build their households, making them active agents of change.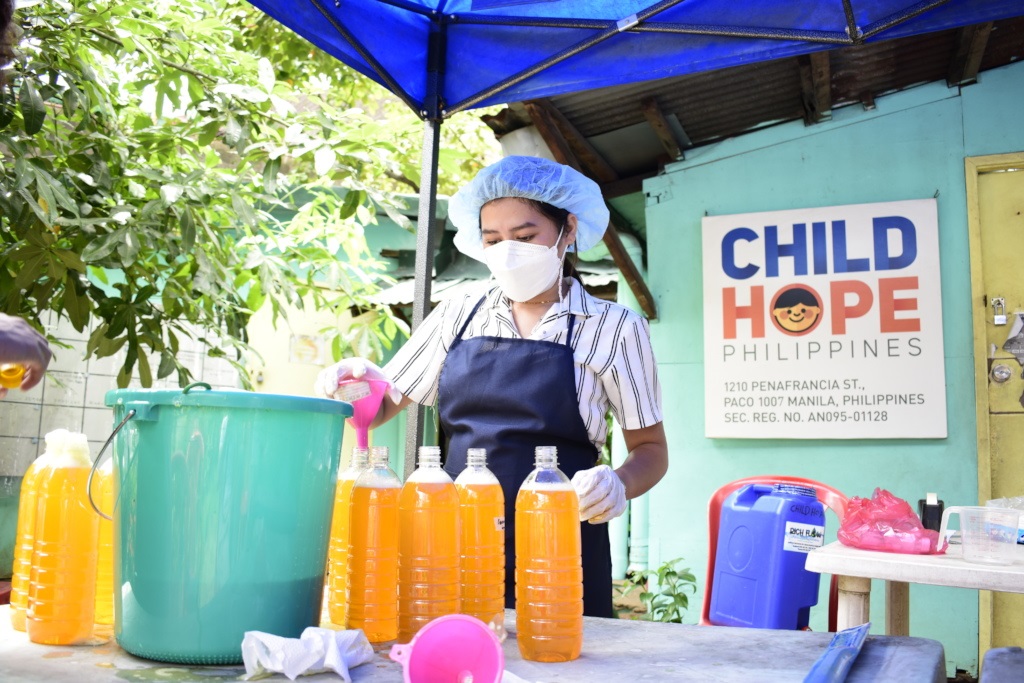 What is a Sustainable Livelihood Program (SLP)?
A Sustainable Livelihood Program, or SLP, is a community-based program which provides income-generating activities to low-income households. The SLP seeks to curb and ultimately reduce poverty by giving jobs and training to people, as well as by moving highly low-income households into a viable means of support.
In the Philippines, the Department of Social Welfare and Development (DSWD) is the office that runs these projects. They have been doing SLP since 2011 for local groups throughout the country.
Programs of DSWD
In the country, the DSWD fulfils various SLPs for partner local groups. Based on the Memorandum Circular No. 22 Series of 2019, these are the DSWD's SLP approaches:
Program Modes:
Micro enterprise Development Track: This is a track of the SLP which focuses on giving one-time financial capital, skills training, and building and rebuilding of physical and natural assets.
Employment Facilitation Track: This is a track of the SLP that provides one-time aid by giving Employment Assistance Fund and Skills Training Fund to qualified members of households who prefer to have a job.
Through these efforts, the DSWD will be able to encourage the poor sectors to start their own ventures and jobs. It aspires to give them hope to support themselves and their families using their skills. Also, these programs aim to lessen the number of jobless Pinoys during these trying times.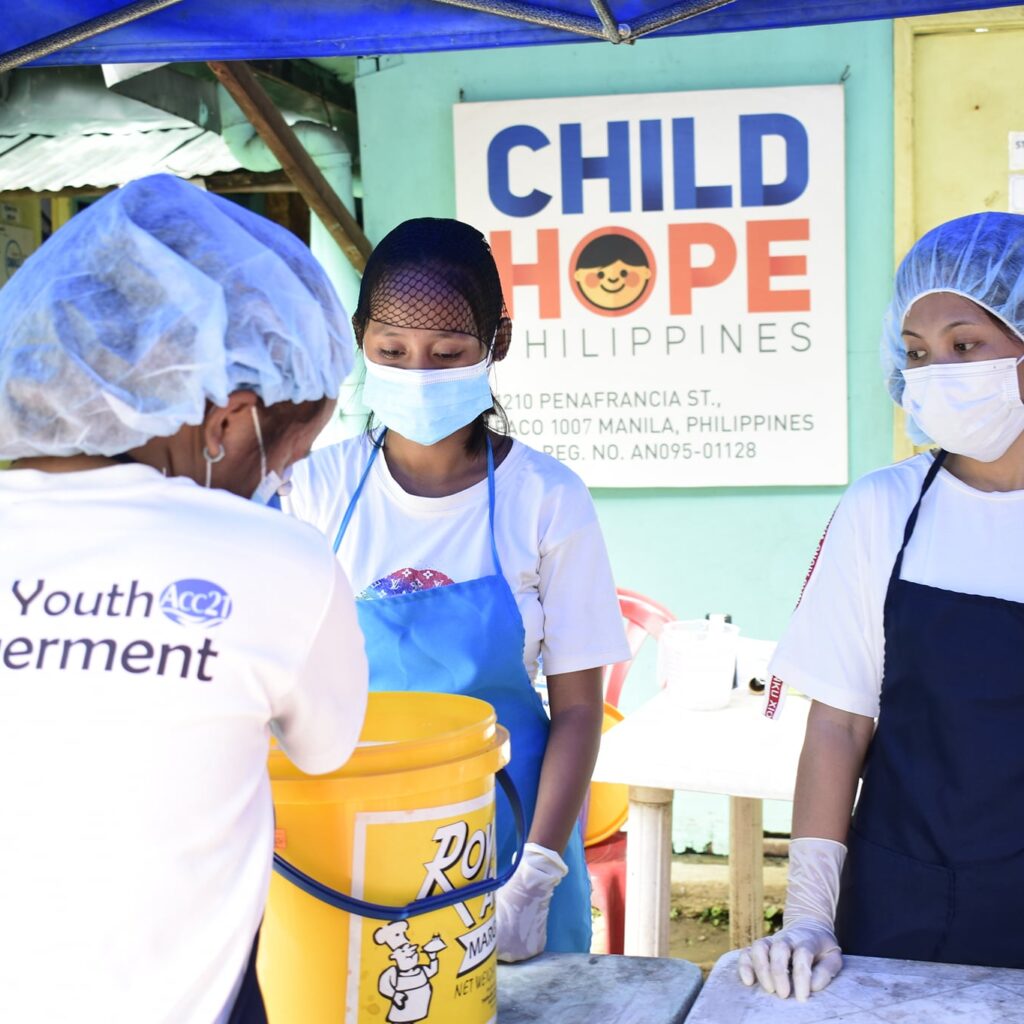 Pantawid Pamilyang Pilipino Program (4Ps)
As per RA 11310, the 4Ps is a program that provides conditional cash transfers to poor households. Aside from that, the program also provides social protection, social assistance, social development, and other means to improve the lives of the people.
Based on a report from World Bank, the program has grown from serving 46,000 families in 2011 to 340,000 in 2015, and 166,000 families in 2017. Today, the 4Ps operates in all the 17 regions in the country, covering 79 provinces, 143 cities, and 1,484 municipalities. This program is a great help for low-income households, especially in the time of COVID-19.
Childhope's Livelihood Programs
As a non-government organization, the mission of Childhope Philippines is to promote the welfare, uphold, and protect children's rights. The team conducts projects such as the Street Youth Empowerment Project (SYEP). Last July 31 and August 1, the volunteers were able to teach free dishwashing liquid making, and meat processing for 18 street youth.
In this training, the street youth learned about the basics of food processing and liquid soapmaking. After the session, they were able to produce homemade frozen meat products such as pork siomai. Aside from that, they also learned how to cook the meat products well. These skills are vital to help them start their own soap and meat business ventures.
This livelihood program seeks to share knowledge on low capital businesses which they could pursue in the future. Childhope also helped the children sell their finished products through their online fair last August 30 through their Facebook page.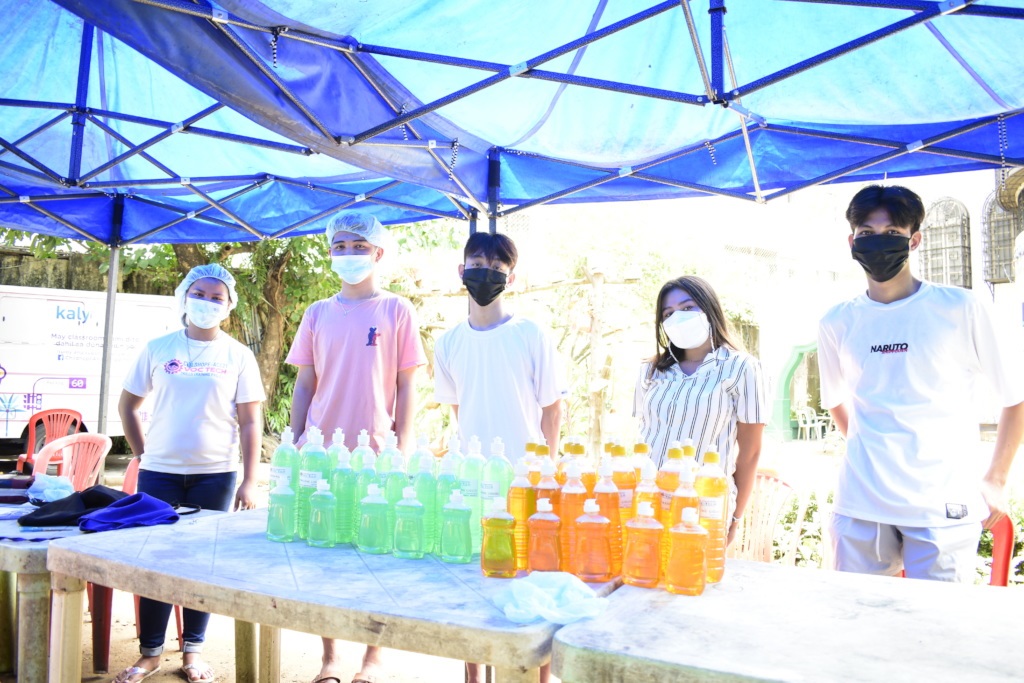 Impact of SLP to the Street Youth
Perhaps starting is the hardest part in any journey. However, gaining support and skills aid through SLPs makes it easier for our street youth to strive for progress. Through the SLPs, they were able to gain knowledge which they could use to make money for their needs. Moreover, these projects also help street youth to gain viable profit and provide for their families in the long run.
With the current issues that trigger problems for the poor, it's easy for them to lose hope. But having groups like Childhope Philippines whose mission is to that provide help for the poor gives a glimpse of hope towards change. Help more street children have a better future! Join our cause by sharing a bit of your time, effort, and knowledge. You may apply as our volunteers or donate to create more livelihood programs for the wellness of street youth! Contact us today to learn more about us, or our Facebook page for program updates.