According to a report from the Philippine Statistics Authority (PSA), a family of five in the Philippines needs at least PHP 8,379 per month to cover their basic food needs. This means that 18.1% of Filipinos are unable to consistently meet their own basic food and non-food needs. And while the PSA poll was conducted in 2021, the state of poverty may have only gotten worse since then.
Restrictions on COVID-19 in the past year, exacerbated by continuous problems with poor households' limited access to regular and productive jobs, had sent many Filipinos back into hardship. All these, in turn, call for a community livelihood assistance program from an organization committed to providing a glimmer of hope in these trying times.
What is a Livelihood Program?
Poverty could bring many families in conditions that harm their health and safety. Many don't have jobs, lack shelter, and experience rampant malnutrition. Moreover, there is an increasing rate of out-of-school youth to add to these challenges.
The goal of livelihood programs is to combat poverty and inequality by giving poor households access to work opportunities and guiding vulnerable households toward stable financial futures. Nevertheless, both the public and private sectors promote more livelihood initiatives to help lessen the issues that come with poverty.
Importance of Community Livelihood Assistance Programs in the Philippines
The health crises have resulted to significant losses of work. Otherwise, some individuals have taken up low-paying employment in order to supplement their income. In May 2022, "the number of unemployed persons was estimated at 2.93 million," according to a recent poll. Loss of money could also result in other local area issues like violence.
Livelihood assistance programs are considered a successful instrument to reduce poverty in most countries. In the Philippines, the Department of Social Welfare and Development has taken the lead in providing opportunities for income-generating activities and livelihood development through the implementation of the Sustainable Livelihood Program (SLP). Furthermore, there are nongovernment organizations (NGOs) that help vulnerable people.
Childhope Philippines Livelihood Assistance Program
Along with the government, Childhope Philippines, a non-government organization, creates initiatives to uphold, protect, and promote the welfare of children's rights, particularly children in the streets. To help improve the quality of life for those in the low-income sector, one of their methods is to offer any form of assistance, especially to the family of their beneficiaries through their program Childhope Philippines Livelihood Assistance Program, or CHAP.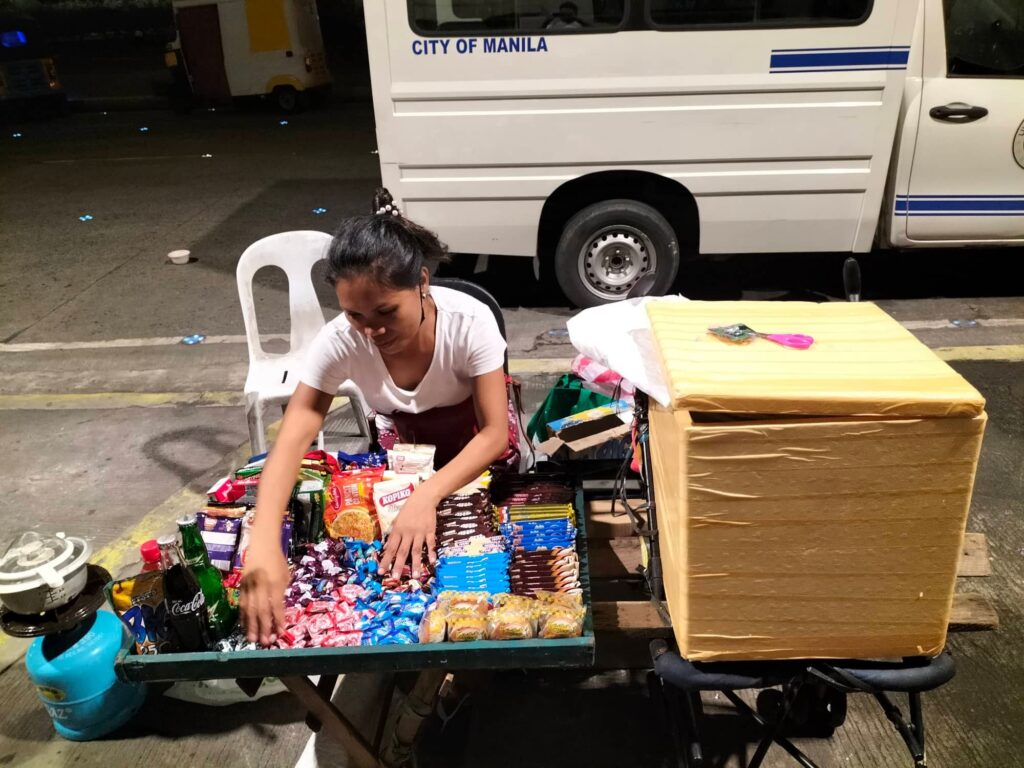 The Story of CHAP Beneficiary Josielyn Obana
One of the many beneficiaries of CHAP is Josielyn Obana, a 39-year-old solo parent to three children. All of her children have different fathers, and no one offered her any spousal support, especially financially. This resulted to Josielyn having to raise the children by herself.
Since their source of livelihood was affected by the global pandemic, the responsibilities she was already carrying alone became even greater. She had no idea, though, that the place where she had watched her children's hopes and dreams fade would one day become their beacon of hope.
While working as a street vendor in front of LRT 1- Central Station near Universidad de Manila, she met Childhope Philippines social workers, who convinced her two kids to attend their learning sessions on the streets and later become beneficiaries. Since her children are active Childhope participants, Josielyn was able to take part in the livelihood program. This gave access to the livelihood training, seminars, and all the help she and her children are receiving from the organization, in addition to the financial aid and grocery packages given to her family. Additionally, Childhope keeps molding her kids into more respectable, goal-oriented people.
Her gratitude to the brim, Josielyn reflects in Filipino, "Malaking tulong ang Childhope dahil hindi nila kami pinabayaan lalo na ni (CHAP social worker) Tatay Fidel. Sila ang mga naging susi sa pagtulong sa aming mag-iina para mabigyan kami ng puhunan para makapagsimula muli sa buhay."
("Childhope was a big help for us because they never wavered their support, especially CHAP social worker Tatay Fidel. They were the ones who served as beacons for our family, giving us enough capital to begin again.")
It's never easy to be a single parent like Josielyn, especially given that she came from an underprivileged family. To help her raise her children in the manner that every kid deserves, Childhope Philippines, along with its staff, social workers, donors, and street educators, became her partner.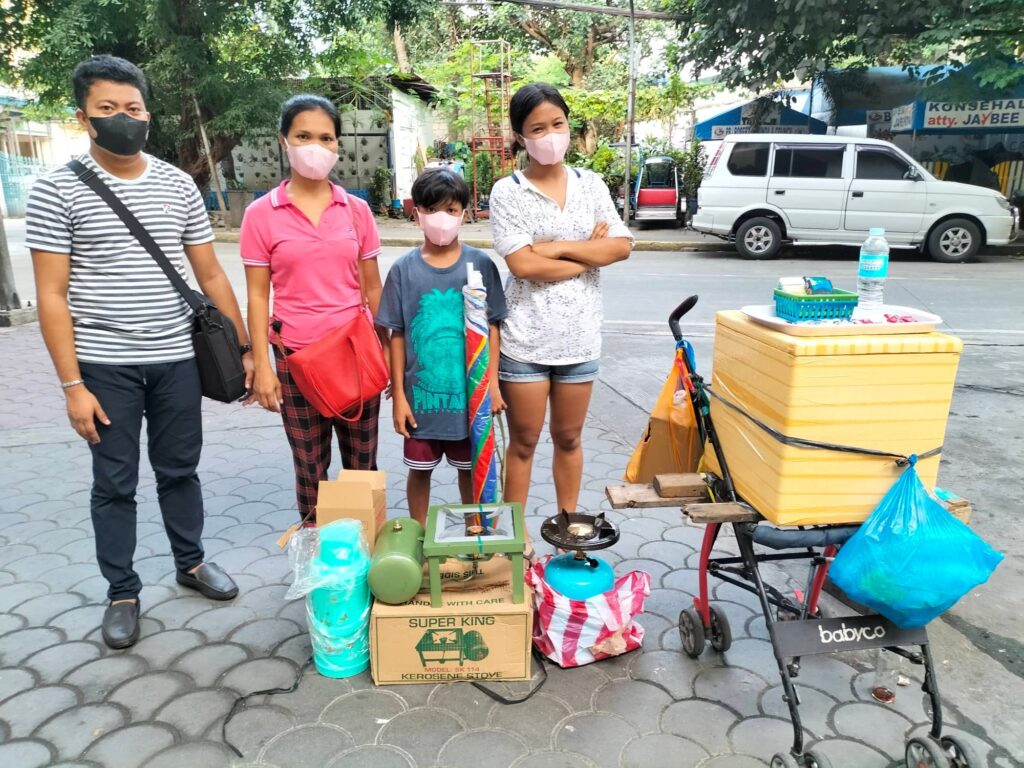 Childhope Philippines' KalyEskwela Program
Apart from CHAP, Childhope Philippines also has a comprehensive street education project in Metro Manila called Street Education and Protection (STEP) program that provides basic but urgent needs to support and ensure the continuous and holistic learning and development of its street children participants.
Under this project is the "KalyEskwela," which translates to "school on the streets," in an effort to deliver education to the street children. Classes are held in mobile vans equipped with multimedia technology. Street children and youth under the Alternative Learning System (ALS) program of the government receive instruction from street educators while working through modules. Likewise, this street child program enables kids to return to regular education. The program offers vocational and technical skill training to older kids so they can support themselves and their families financially.
As stated previously, Obana's children are also beneficiaries of Childhope's STEP program. According to her, once her children were chosen as Childhope's recipients, a significant change occurred, particularly in the attitudes and behavior of her kids. They are now able to distinguish between right and wrong. She also mentioned that she improved her knowledge and understanding on how to guide her children and learned the proper way to approach them.
All the wisdom and knowledge that she learned from the activities, meetings and seminars will be planted in the deepest part of her heart, where it will blossom and serve as an instrument for promoting the rights and welfare of children.
From nothing to something—Josielyn is now someone who is capable of supporting her children in realizing their goals and developing into capable citizens who will pass on the goodness that was previously shared with them and extend it from generation to generation.
In order to ensure the wellbeing of street youth, organizations like Childhope Philippines provide livelihood initiatives for the disadvantaged sector of society. Childhope also offers the broadest program areas in terms of geographic reach, serving around 1,000 to 1,200 street children annually in 15 regions throughout 6 Metro Manila cities.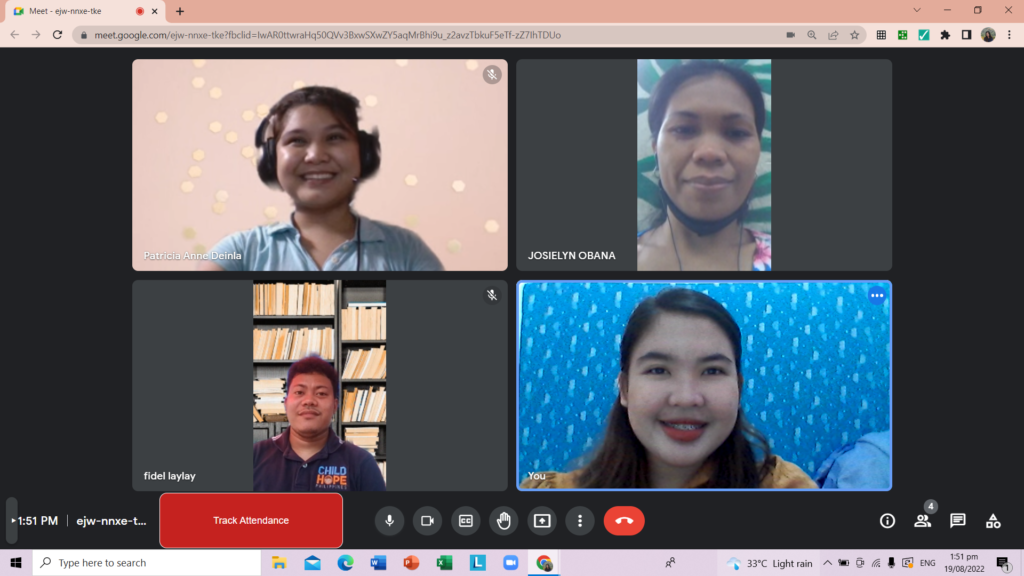 Change the Lives of Indigent Families and Bring Hope to Their Future
The current problems that the poor face make it simple for them to abandon hope. However, there is a glimmer of hope for change thanks to organizations like Childhope Philippines, whose goal is to help the poor through community livelihood assistance programs.
Give more street children a chance at a better future! Contribute to our cause by giving a little of your time, energy, and wisdom. You can apply to be a volunteer with us or make a donation to help us improve more programs for street kids' livelihood and well-being. For more information about us, get in touch with us right now. You can also follow us on Facebook for more updates on our programs.