As a non-government organization that promotes programs aimed to mold the well-being of street children, Childhope Philippines is committed to advocate for the development and growth of youth. Hence, recently, the organization partnered with Asia Select Inc. (ASI) to hold a Career Planning Workshop, which ran from May 7 to June 1, 2022.
This initiative taught the attendees the importance of taking more responsibility for their career development; as well as to become more serious about their career. By doing so, these youths can recognize, implement, and finally attain their career goals. Ultimately, the partnership's goal is to support youth development.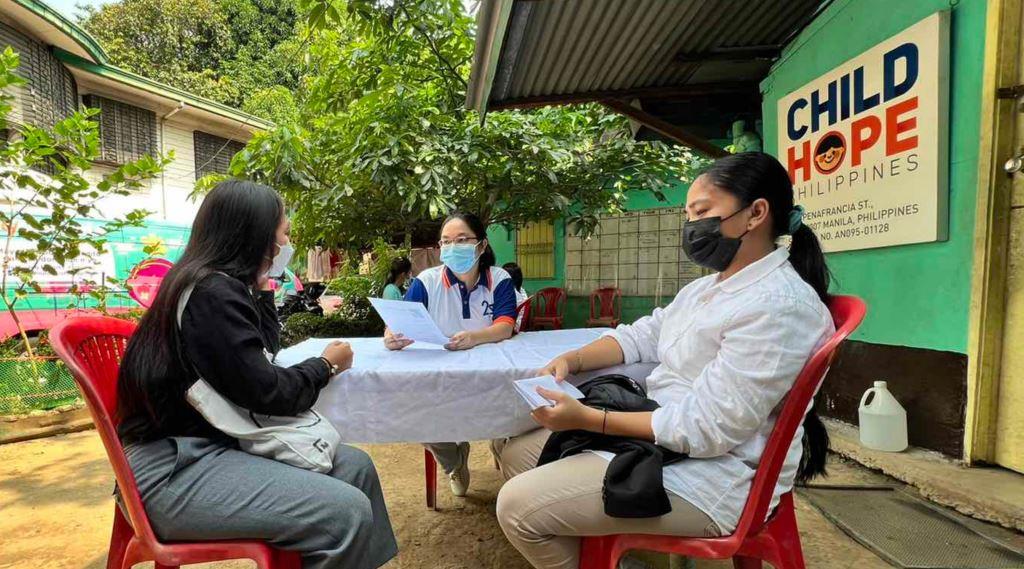 What is Youth Development?
In general, youth development pertains to the stages of child development, which are needed for them to become successful adults. In the stages of youth development, children will learn attitudes, competencies, values, and social skills. For instance, in Erik Erikson's Stages of Psychosocial Development, children face stages of development wherein they will acquire a set of personal assets and skills along the way which they will later on use upon reaching adulthood.
In addition, the principles of youth development involve the "Five Cs": competence, confidence, connection, character, and caring or compassion. These are also vital for children's transition to adulthood. Finally, the SOS framework is also applied in youth development: services, opportunities, and supports. All these principles and frameworks help enhance the young person's environment, and develop their abilities as they reach adulthood.
Why Youth Empowerment is Important
In the community, the importance of youth empowerment is vital. Young people are believed to be capable of great things, and are taught of inspiring ideas and molded with opportunities. They will have the tools to form confidence. With this, they can take on anything and everything.
An empowered youth can play key roles in the community. They will know their own capabilities, self-determination, and worth; which can make them feel comfortable trying on new things and unafraid to fail in their undertakings.
Related News: Shopee PH and Childhope Initiative: Online Donation for Street Children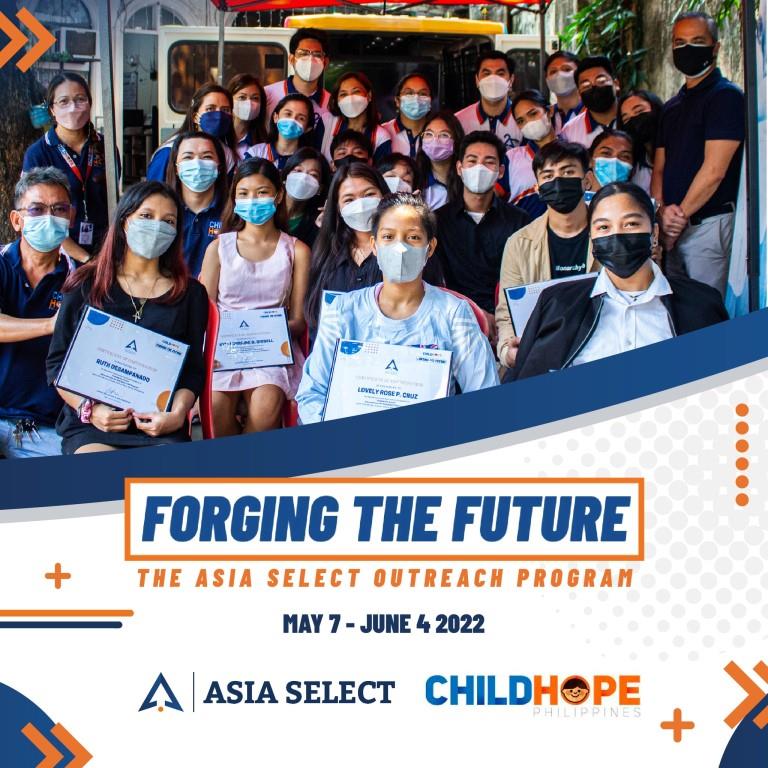 Forging the Future: Childhope and Asia Select Inc.'s Initiative for Youth Development
As mentioned at the onset, Childhope's partnership with Asia Select Inc. seeks to help underserved youth—comprised of 11 enthusiastic scholars and 2 collaborative teams—to upskill for the future. The career planning workshop, entitled "Forging the Future," was a 5-day event that included crash courses on personality development, resume writing, job searching, and mock interview.
As an organization dedicated to helping Filipino communities in developing a career plan, Asia Select aims to assist these children acquire the right skills and mindset that they will need in establishing their chosen career path. This shared mindset of developing the youth today to become the leaders of tomorrow explains the collaboration between the two organizations.
Working hand in hand, Childhope Executive Director Dr. Herbert Carpio states the dynamic between the two organizations: "Actually with Asia Select Inc. (ASI), we share the same mission. While ASI empowers the workforce to maximize their full potential, Childhope empowers street children so that we also maximize their potential to learn so that they can become accepted and responsible members of the society. With that, Childhope PH and ASI are perfect partners in what we do."
With this effort, next generations of top professionals are more motivated than ever in reaching their goals.
Childhope Philippines' Community Activities for Youth Development
Childhope has been actively advocating for the development of street children and youth through various programs that will help these children with their future. One of the many ways we continue to do this is through our Street Education and Protection (STEP) Program.
The Street Education and Protection (STEP) Program
Today, Childhope promotes the Street Education and Protection (STEP) Program, wherein the group teaches positive youth development in youth development programs. Their primary goal is the holistic development in these young people.
KalyEskwela mainly promotes the program that allows "school on the streets". Childhope uses a mobile van with audiovisual equipment. This is for the alternative education sessions. They teach basic literacy and numeracy classes.
The psychosocial intervention programs provide psychosocial aid and counseling for the youth. This will aid them in coping up with day-to-day problems.
The Mobile Health Clinic (KliniKalye) promotes the wellbeing of the needy. It provides preventive medical care, consultations and treatments for the needy.
The skills development program promotes the training of the young people. It develops their leadership, computer literacy, sports, arts and other skills.
Aside from the programs mentioned above, Childhope has other programs aimed at youth development. For example, in June 2022, Childhope partnered with Little Hands to present the LOVE with LH Project, a project inspired by the annual advocacy and information campaigns in celebration of Pride month. The objective of this partnership is to teach the community how to accept transgender children by shedding light on the society's misconceptions about transgenders; while also seeking to educate society on how it can support the gender identity of children.
Childhope's Livelihood Programs
Aside from education programs, Childhope Philippines is also known for its livelihood programs. These help ease the problems of the community brought by poverty, while also aiming to share knowledge on how to start low capital businesses.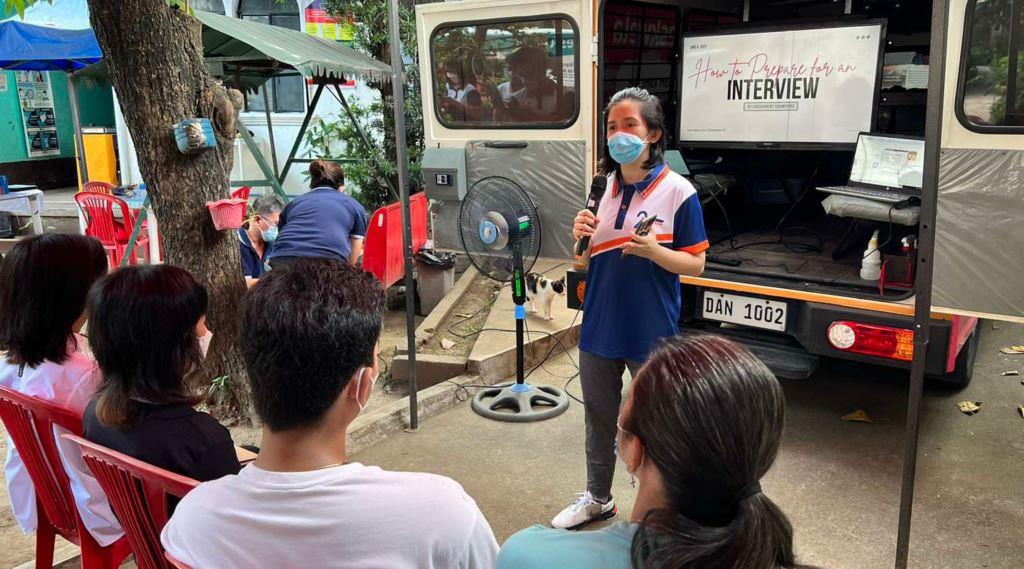 Donate Today or Be a Volunteer
The needs of poverty in society continuously grow today—and one small act on your part can make a big difference. Make an impact on the lives of children in need by volunteering or supporting our cause through donations. Let's work together and open the door to equality by bringing health care close to indigent communities. Together, we can make great things happen!