Advocating for the development of youth is a continuous process that involves determining challenges that they face, and initiating youth development programs that they can use as stepping stones toward ultimately achieving their personal goals.
Before we talk about the programs in place that benefit them, let's first detail to whom the term 'youth-at-risk' refers. Then, we'll list a few examples of youth development programs that Childhope Philippines currently has in place.
Defining Youth-at-Risk
The term "youth at risk" refers to young people who are more susceptible to engaging in problematic behaviors (such as substance abuse and juvenile delinquency) and experiencing mental health disorders (such as depression and anxiety).
Multiple factors, such as poverty, abuse, or pregnancy, can categorize a young person as at-risk. There are also various indicators that suggest a young individual might be at risk, including:
Declining academic performance;
Engaging in risky sexual behavior;
Repeatedly abusing illegal substances;
Deliberately skipping school;
Battling significant anxiety;
Contemplating self-harm or suicide;
Having frequent physical complaints; and
Experiencing mood fluctuations.
These circumstances or situations could hinder their academic or social development, ultimately affecting their ability to become a productive and responsible member of society. Over time, these at-risk youth might have a more challenging time transitioning successfully into adulthood.
Researching about at-risk youth involves focusing on the factors that increase the likelihood of negative outcomes (risk factors), and those that help protect against them (protective factors). Protective factors can include personal attributes like problem-solving skills and a sense of competence, as well as external resources like community social support or family income.
Related News: Young Artists Unite to Bring Hope through Music: A Benefit Concert for Filipino Street Children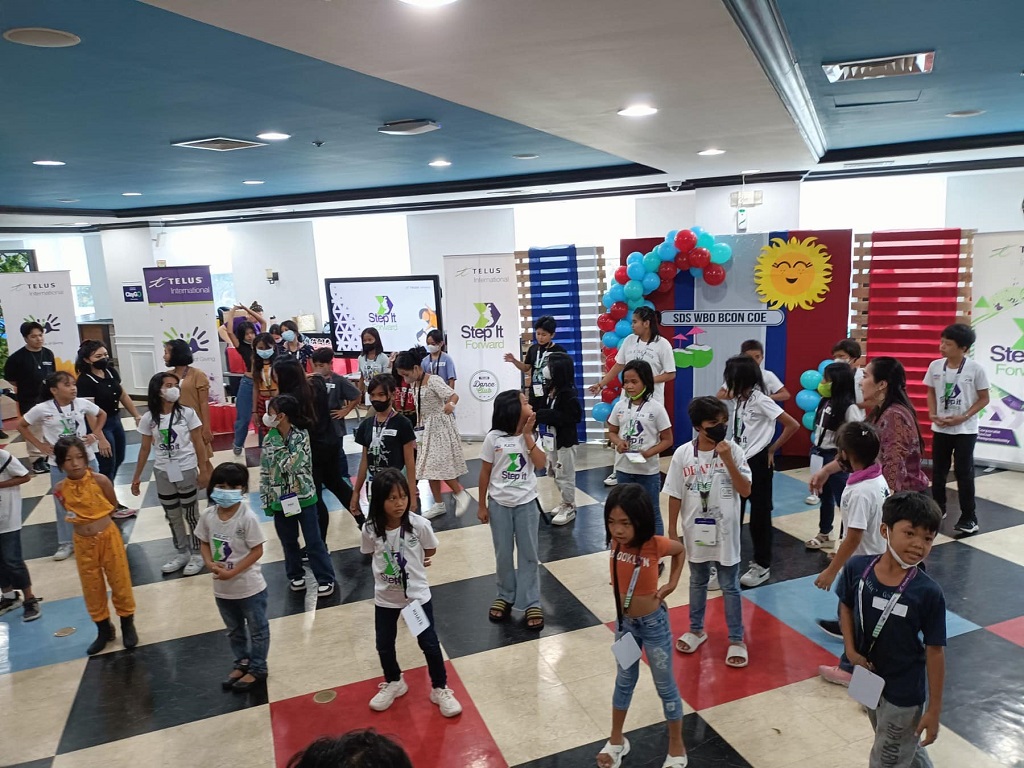 Life Skills Training
Under this youth development program, an organizational can hold character education or leadership development courses. The goal is to emphasize the importance of cultivating qualities such as responsibility, integrity, and empathy; as well as participating in activities and projects aimed to hone their ability to lead.
Academic Support and Enrichment
One can's underscore the important role of education in developing youths today. Thus, youth development programs can include academic assistance to encourage young individuals to improve their grades and, in turn, their educational outcomes. These also include enrichment activities such as art, music, and cultural programs that promote creativity and cultural awareness.
Health and Wellness
Even before the pandemic hit the world, children — especially those living in the streets — had always drawn the short stick. Hence, it's important that health and wellness programs are available at their disposal, thereby affecting their well-being in a positive manner. In addition, health and wellness programs also include providing mental health support through resources and guidance to help them address emotional and psychological challenges that they face.
Family Support and Parenting Programs
Parenting workshops as well as family counseling sessions fall under this type of youth development program. The underlying goal is to provide families with tools and knowledge to support each other, thereby improving the family dynamics.
Job Training and Employment
Finally, on-the-job trainings, internships, and livelihood programs can help youth acquire hands-on and practical work experience that can serve as their training ground in developing their job skills. Ultimately, these programs look to prepare them for the job market and improving their employability.
Related News: Childhope Philippines and Asia Select's Partnership to Advocate for Youth Development
Effectiveness of Positive Youth Development Programs
Ideally, positive youth development programs have the potential to empower young individuals and foster their well-being and success. Evaluating the effectiveness of these youth development programs is key to ensuring that they achieve their intended outcomes.
Below are critical talking points on the effectiveness of positive youth development programs:
Improved Academic Performance
Many positive youth development programs have been found to positively impact academic achievement. This can include improvements in grades, test scores, and school attendance.
Decreased Risky Behaviors
These programs often target risky behaviors such as substance abuse, delinquency, and early sexual activity. Evaluations have shown that positive youth development programs can lead to a reduction in these behaviors.
Improved Life Skills
Positive youth development programs aim to equip young individuals with life skills such as decision-making, problem-solving, communication, and conflict resolution. Research has demonstrated that participants often exhibit improved skills in these areas.
Increased Self-Esteem and Resolve
Young individuals who engage in these development programs often experience higher levels of self-esteem, self-confidence, and a stronger sense of identity. And since these programs aim to build resilience in youth, participants can better cope with adversity and stress.
Better Mental Health
Related to the point above, many youth development programs address mental health issues and provide support for the youth's emotional well-being. Evaluations have indicated a positive impact on participants' mental health, including reduced symptoms of depression and anxiety.
Career Readiness
Lastly, some programs focus on career development and job readiness. As a result, participants may exhibit improved job-related skills, greater career aspirations, and increased employability.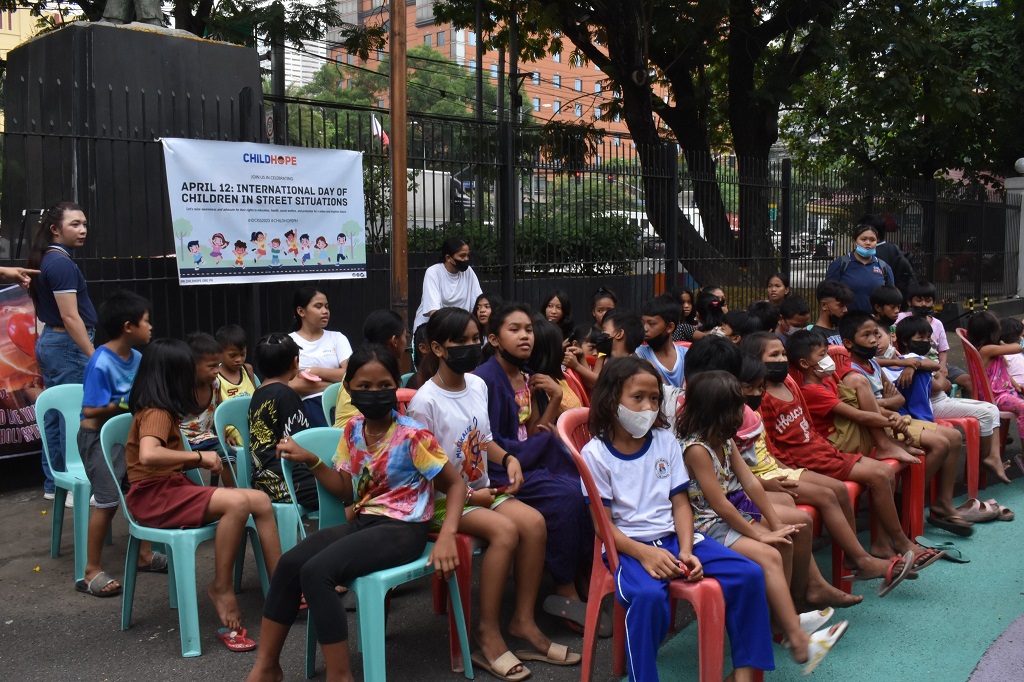 Childhope Philippines' Youth Development Approach
With these factors in mind, Childhope Philippines stays at the forefront in facilitating youth development programs, with the belief that empowering the youth empowerment can positively impact the community. Because of that, we implement programs and projects that enable the youth to develop and be the leader that they are.
Our Street Education and Protection (STEP) Program is divided into 4 major components; through which we implement activities that aim to ensure holistic development for the children and youth that we meet.
Our school on the streets is a campaign that recognizes the value of education as one of the approaches to empowering youth. We make sure that we educate the children under our care through Alternative Learning System (ALS) wherein we use modules and audiovisual equipment to conduct classes and trainings.
KliniKalye, our mobile health clinic, provides primary preventive medical care, consultations, and treatments to make sure that our youth is in optimum health condition to learn.
Youth empowerment also encompasses the well-being of the youth. We provide counseling for those who might have trouble dealing with stress and challenges that they encounter, especially while learning.
We provide leadership trainings, computer literacy trainings, and sports and arts clinics, among others. We ensure that we also nurture their values and personalities as part of our youth empowerment programs.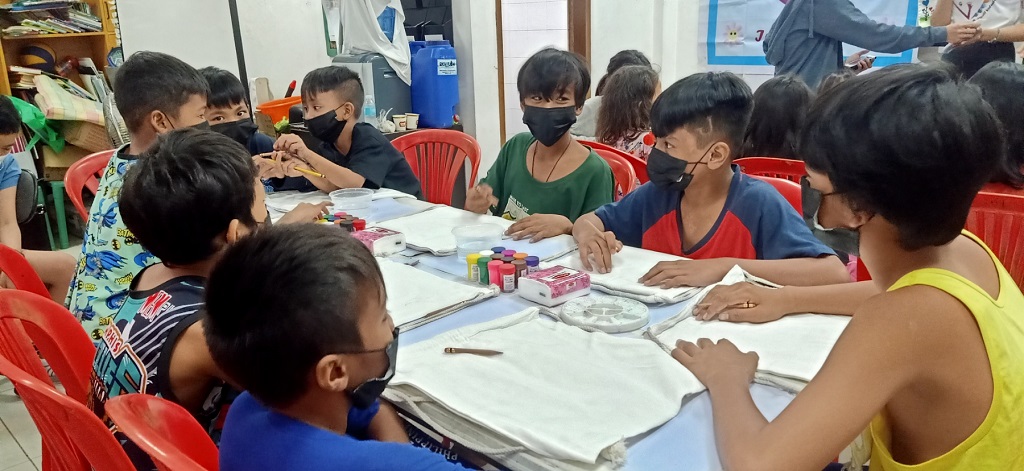 Empower the Youth by Volunteering for Our Cause
You too can leave a lasting impact on children's lives. Support Childhope Philippines' initiatives to advocate for the development of youths. Let's work together as we look forward to the continued journey of creating a better, more inclusive world for them.