The role of education in development plays a significant part in improving the quality of living for a person. Human development has always relied heavily on acquiring knowledge. On a grander scale, a country's economic growth primarily depends on its human capital.
But if the majority has not even been provided a decent primary education, the country's economic development as we know it might be at risk sooner than later. Yet with the seeming lack of immediacy from the national government's end, we feel that there is an urgent need to tap into the private sector to come up with tangible solutions to improve the existing education systems employed throughout the country.
In this post, we'll define the role of education in development; how it can significantly change not only lives but even an entire country; why integrating technology in learning is necessary; and what we can do as responsible citizens in improving the quality of education in the Philippines.
What is Quality Education?
Quality education should lead learners toward empowerment. According to the international organization VVOB, learners must be provided with the necessary capabilities so that they are enabled to become economically productive, develop sustainable sources of income, and to contribute to society.
As the UN's fourth Sustainable Development Goal, Quality Education must ensure that there is inclusivity and equity, and provides lifelong learning opportunities for everyone. Children should have access to free primary school and secondary (K-12) education. Technical, vocational, and higher education institutions must also provide affordable options for those who want to pursue college or university.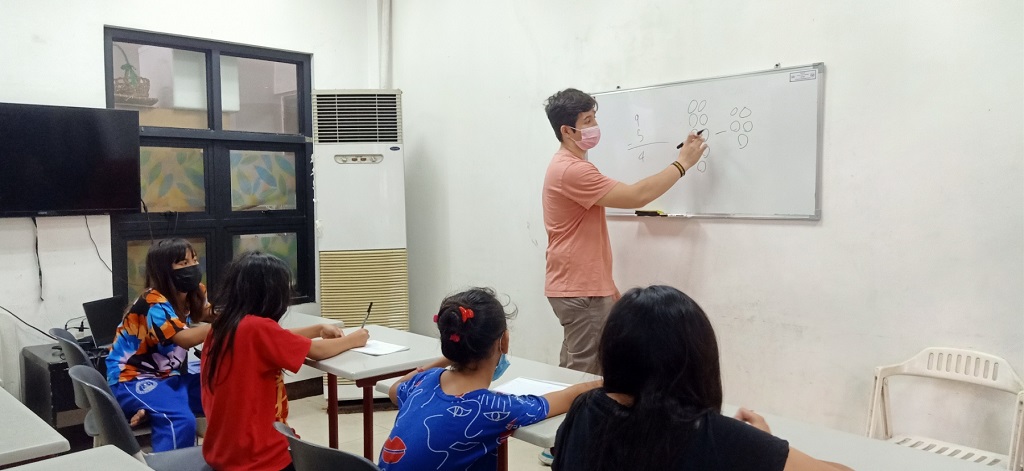 The Role of Education in Development of Children
The emphasis in improving the quality of education is crucial for its citizens to bring about development or positive change. Having that said, education in developing countries like the Philippines has often been placed on the back burner.
The following are three integral reasons the role of education in development must be upheld:
Shaping the Youth
One major importance of education can be seen as early as the primary level. Building a strong formative base early on would be beneficial for children in the long run. Based on a study conducted by the Center for Global Development (CGD), countries and regions with the highest number of out-of-school children are some of the poorest in the world.
We believe that acquiring education is essential for development as it teaches important life skills to learners, helping them out of poverty. One of the benefits of education is it assures citizens of having improved health as they would be better prepared in preventing the spread of diseases. CGD even states that young individuals who completed their primary education are less than half as likely to contract HIV compared to those who had little to no schooling at all.
Being One with the Community
Educational institutions play a big role in breaking barriers within communities. Having a well-educated community gives them a sense of shared purpose and identity. Members of the community will commit to figuring out common problems and working together to address these.
To build strong and vibrant communities, citizens that are equipped with the necessary skills and knowledge acquired through quality education are the ones who will initiate establishing businesses that can provide job opportunities to their community. By properly utilizing their human capital, economic growth can be achieved.
Another importance of education that we deem beneficial within these social groups is having a population that is more accepting and tolerant of various cultures and beliefs. Acquiring knowledge through education systems broadens citizens' minds. A healthy exchange of opinions and traditions will lead to a community that is brimming with trustworthiness, tolerance, and a shared desire to maintain peace.
Building a Stronger Country
We at Childhope Philippines firmly believe that for our country to reach stability and greater heights, improving the quality and providing education for all is key to reducing one of the Philippines' major problems—poverty. The lack of proper education systems has always been a constant challenge, especially for highly vulnerable communities.
Being ill-equipped in terms of knowledge and livelihood skills, citizens within these impoverished areas would resort to illegal means out of desperation to survive daily. In a society that is particularly with attained education levels, these individuals are often subjected to discrimination and abuse. This is why we are aiming to make as many people informed that the role of education in development is massive, as it can alter the mindset of an entire country.
It is an undeniable fact that the level of education in a country is directly proportional to the level of development and economic growth. By prioritizing the upgrade of existing education systems in the Philippines, citizens can have equal opportunities to acquire knowledge and essential skills. This will eventually lead to a smarter, more informed population.
With an educated human capital, there will be significant economic development. This, in turn, will lead to an increased GDP that will allow citizens to have a higher standard of living and a chance to have a healthier and safer lifestyle.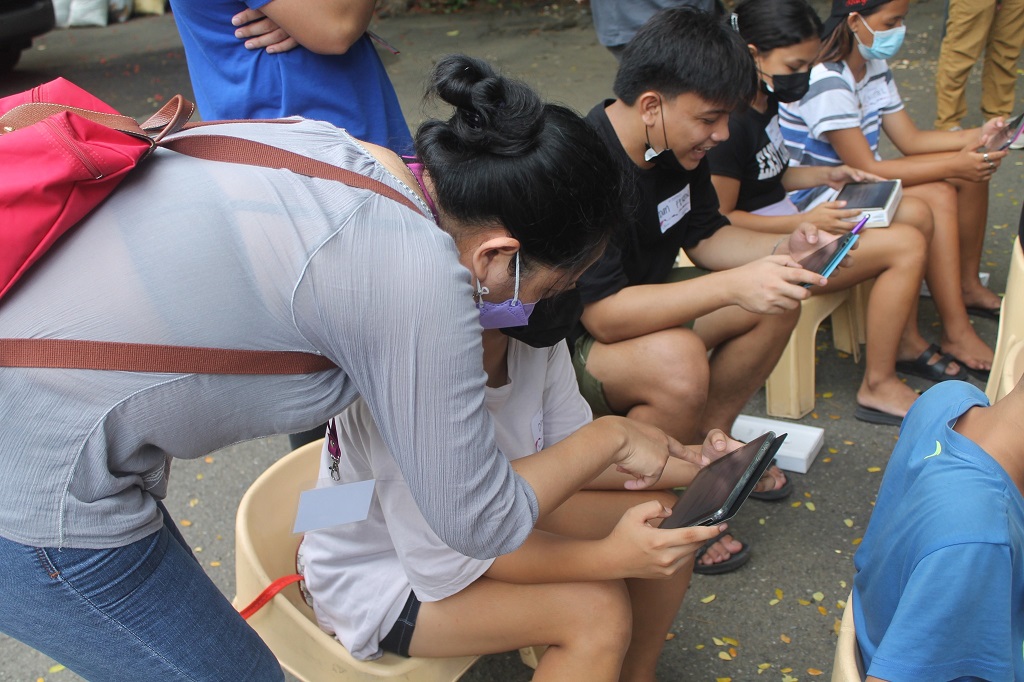 Why Technology is Important in Education
According to the School of Education at Loyola University Maryland, improving the quality of education through integrating new technologies and tools is beneficial for both teachers and learners. Educators can upgrade and improve how to engage with their students through more innovative ways. Teachers can also have a platform to connect with educators both on a national and global scale.
Through educational technology, we believe that learning materials and instructional environments from primary school to higher education levels will be more accessible, as teaching and learning can be possibly done remotely. Since technology is almost everywhere, incorporating technology in education systems also helps students be familiarized with programs and applications that they will eventually use in their future careers. Furthermore, there will also be a boost in collaboration as learners who are gifted in computers are empowered and encouraged to share their knowledge with those who are not as adept. This encourages a classroom environment that is more connected, literally and figuratively.
Can Quality Education Change Lives?
The short answer: Yes. Quality education can open so many doors. Having the capacity to find or create a livelihood is one of the primary benefits of education.
During trying economic times, we have observed that people who have gotten degrees from higher education institutions have more job opportunities that they can choose from. Acquiring knowledge and skills from properly equipped education systems makes for a more open-minded society that can provide equal opportunities to citizens. We believe that one importance of education is giving the chance for citizens to achieve higher standards of living. Highly educated individuals are more driven to get well-paying careers which leads to financial security.
Related Article: The Critical Role of NGOs in the Philippines in Advocating for Education
Current State of Education in the Philippines
Current government figures are dismal. According to the basic education report from the Department of Education as of January 2023, only 104,536 out of 327,851 school buildings across the Philippines are in good condition. This lack of proper infrastructure hampers students in the country to have a conducive environment for acquiring knowledge and skills.
Another problem pinpointed was the dismal turnout of the current K-12 program. Even at its 10-year mark, this education systems initiative has failed to produce employable graduates. Despite being tailored similarly to the other K-12 programs of neighboring Asian countries, education in developing areas across the Philippines has not shown progress.
The Alliance of Concerned Teachers (ACT) has called out the government to acknowledge their accountability for failing to address the current state of the educational crisis in the country. The prolonged pandemic-induced school lockdowns, the forced shutdown of Lumad schools in Mindanao, and the unresponsiveness toward the proposed salary raise of public school teachers—all these are other major problems that should be addressed headfirst to improve the quality of education in the country.
Childhope's STEP Program: Uplifting Street Children Toward a Brighter Future
The right to education is a basic human right that sadly cannot be provided to everyone, despite the government's current efforts. We aim to help those from the urban poor, especially street children to have a chance at a better life through a street education initiative.
We call it our STEP (Street Education and Protection) Program because we believe that the role of education in development is to provide a positive step toward a brighter future. This effort of offering quality education for street children situated in the urban poor areas of Metro Manila is guided by our Caring-Healing-Teaching framework. STEP has four major parts: Education, Psychosocial Interventions, Health and Medical Services, and Skills Development.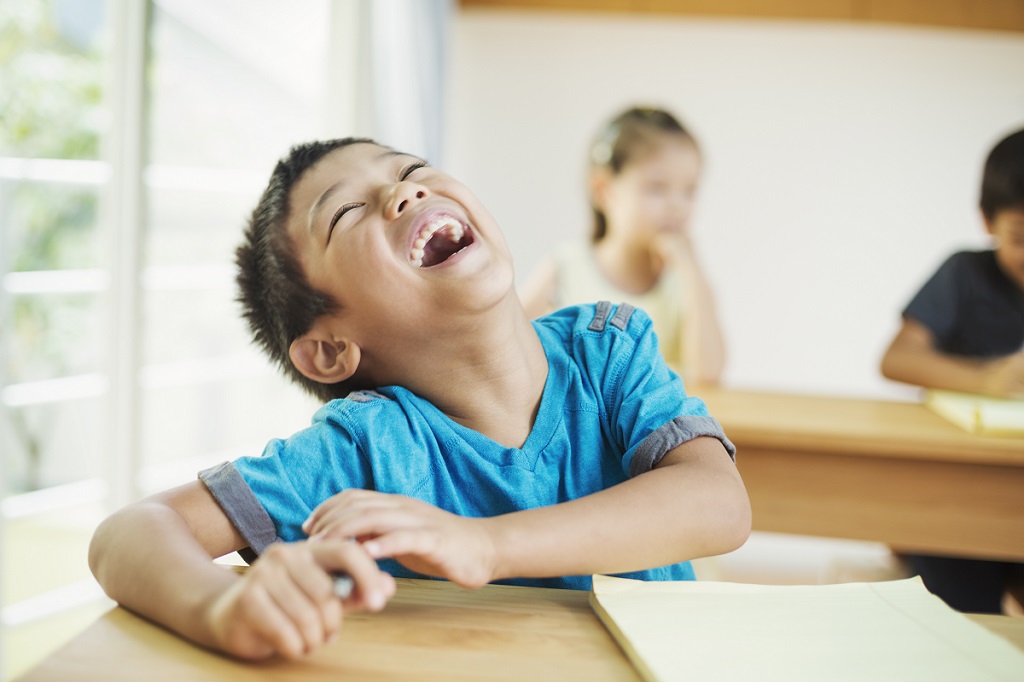 Be the Light of Hope for Our Underprivileged Children
We at Childhope Philippines believe that anyone is capable of making a positive change. Our organization can only do so much; so if you are seeking to make a difference toward the betterment and improving the quality of education for street children, you can volunteer with us! You can still be part of the positive wave of change through education even if you lack time. We appreciate it if you share your resources by donating now.
As a non-government organization (NGO) that continuously steps up to provide quality education to the underprivileged, we can be the light of hope for others—together!