"No man is an island entire of itself; every man is a piece of the continent, a part of the main."—John Donne
Living in this world is a gift, but sometimes it feels like a curse because of the circumstances we cannot avoid. The pressure and high expectations from society are heavy burdens we need to bear. On top of that, we are facing societal issues such as poverty, racism, gender inequality, corruption, homelessness, healthcare, education, and the list continues.
With everything that is happening in around us, every person longs for psychosocial support—most especially children. Knowing that there's someone supporting you goes a long way. It boosts the morale of the person and more importantly gives hope.
If you're in a place where you wish someone's there when you need one or you're on the other side who envisions themselves to be an agent of change by giving support, then this article is for you.
What is Mental Health and Psychosocial Support (MHPSS)?
Health is holistic; it involves not only the physical, but also the mental and overall well-being of a person. Having that said; support in these areas is vital in the lives of those who don't have the means and access to healthcare.
Providing mental health and psychosocial support is one of the ways to help people who are in unfortunate situations. MHPSS aims to promote the importance of mental health and psychosocial support. Moreover, it seeks to prevent mental health issues such as mood, anxiety, eating, personality, and psychotic disorders.
Another part of mental health and psychosocial support is to bridge the gap between people and their families. In addition, it hopes to help individuals deal with their problems effectively in order to alleviate the stress and suffering they are experiencing.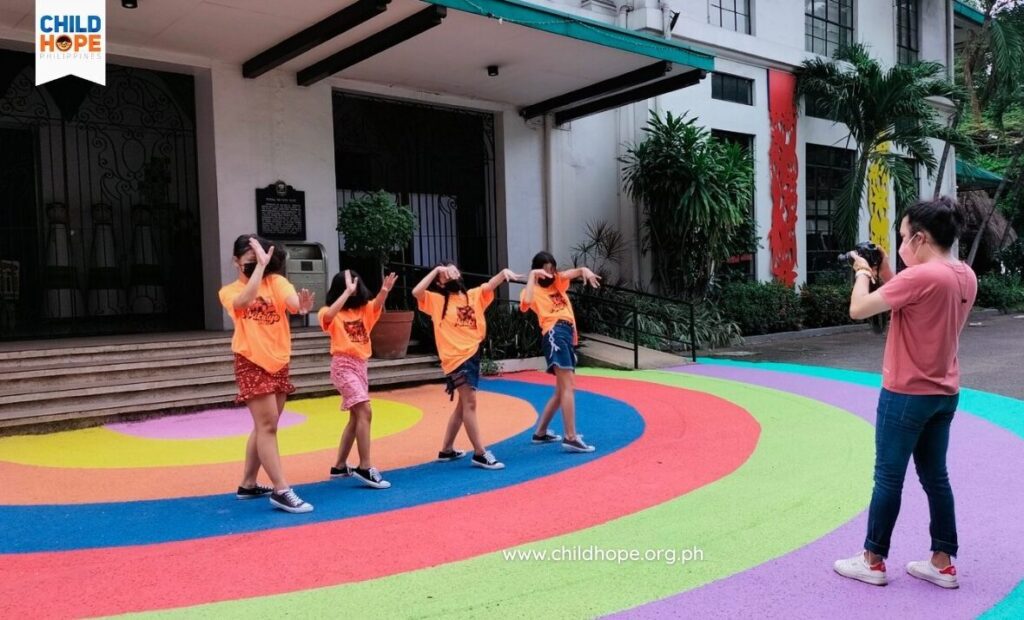 Mental Health and Psychosocial Support for Children
Having a support system can save one's day. That's why mental health and psychosocial support is now given the spotlight it deserves. Different organizations work together to help children who are exposed to conflicts, calamities, and crises. This is a very important move to guiding children to the path where they can avoid suffering from psychological problems.
Building a better society starts by protecting the next generation. Sadly, many children face traumatic experiences and unimaginable distress from a young age. Some of them are abandoned by their parents, maltreated by their relatives, starved, and endured abuse—both physical and mental.
These children are in a fragile situation and need to be given attention. Without the psychosocial support they need, they could experience long-term effects. These afflictions can cause anxiety disorder, depression, and post-traumatic stress disorder (PTSD); and if not treated, children can carry these effects until they're old.
These experiences don't just affect one's emotions; these also target the child's brain development. According to studies, our brain stops developing at the age of 25; hence, caring for the well-being of a person especially in the early stage plays a key role in their development.
Furthermore, lack of psychosocial support to children who experienced threats and conflicts can lead to unhealthy to destructive outcomes such as low self-esteem, health issues, alcoholism, drug addiction, self-harm, and even suicide.
Psychosocial Support Activities
To address this issue, there are activities that can be done. These activities can be achieved by encouraging children to establish healthy routines, connecting them with others, and facilitating activities that foster recovery.
There are plenty of ways to provide psychosocial support such as recreational and educational activities. Here's a quick rundown of the activities you can do.
Arts and crafts
Drama and puppet performances
Storytelling
Sports
Playing games
Singing, musical instruments, and dance classes
Awareness campaigns and seminars
Skill training
Counseling
Psychological first aid
Support and self-help groups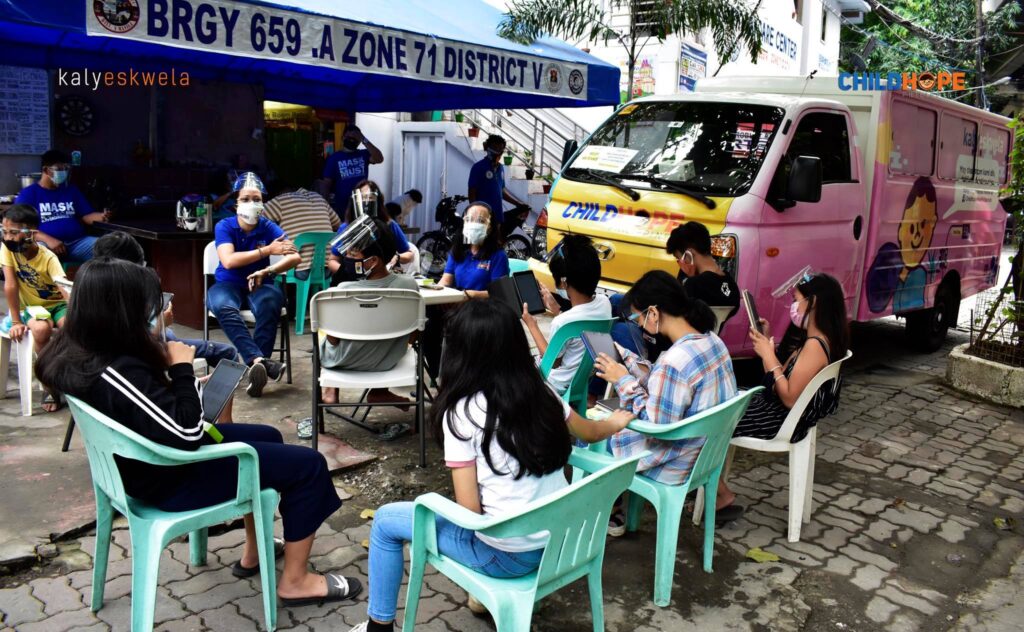 Community-Based Psychosocial Support Programs
As mentioned earlier, psychosocial support helps individuals address issues and stress more appropriately. This is why having a community of support is very crucial. Good thing, in the Philippines, we have organizations such as UNICEF along with the Department of Education that help provide support to communities.
UNICEF
One of the renowned organizations worldwide, UNICEF has been very active in providing support to children. They have developed programs to help the youth get by each day, while also making sure to respond to children who face humanitarian emergencies.
Not only that, UNICEF is passionate in helping children and the members of the community through their initiatives such as psychological first aid. Also, they arrange communal activities and peer support groups.
Department of Education
Sec. Leonor Briones stated, "We prioritize the promotion and protection of the mental health and general welfare of our personnel and learners, especially amidst the challenges we face due to the crisis," In line with this, DepEd launched Memorandum No. 072, series of 2021 to support learners, teachers, and the public in times of mental and psychological distress.
This memo instructs offices to promote the national and regional helplines that provide psychosocial support. Below are some of the helplines you can call:
Circle of Hope Community Services, Inc. : (+63) 917 882 2324, (+63) 908 891 5850, (+63) 925 557 0888
Hopeline PH: (02) 8804 46 73, (+63) 917 558 4673, (+63) 918 873 4673, Globe/TM toll-fee 2919
The 700 Club Asia: (+63) 949 889 8138, (+63) 943 706 7633, (+63) 0943 145 4815, (+63) 917 836 1513, 02 8737 0700, 1-800-1-1888-8700
Childhope Philippines' Psychosocial Interventions
Finally, as one of the non-profit organizations in the country focused on helping and protecting children, Childhope Philippines responds to the call of building community-based psychosocial support.
As part of our exhaustive efforts, we have launched various programs to help children, especially those who are in the streets. To mention one of these, we have the Street Education and Protection (STEP) Program.
Education
This is one of the important components of the STEP program. We know the value of education. Thus, we want to make sure that even the street children can have access to education. This goal pushed us to have KalyEskwela. This program has been helping children and youth learn and equip them with basic education. We have street educators who facilitate classes that are aligned with DepEd guidelines.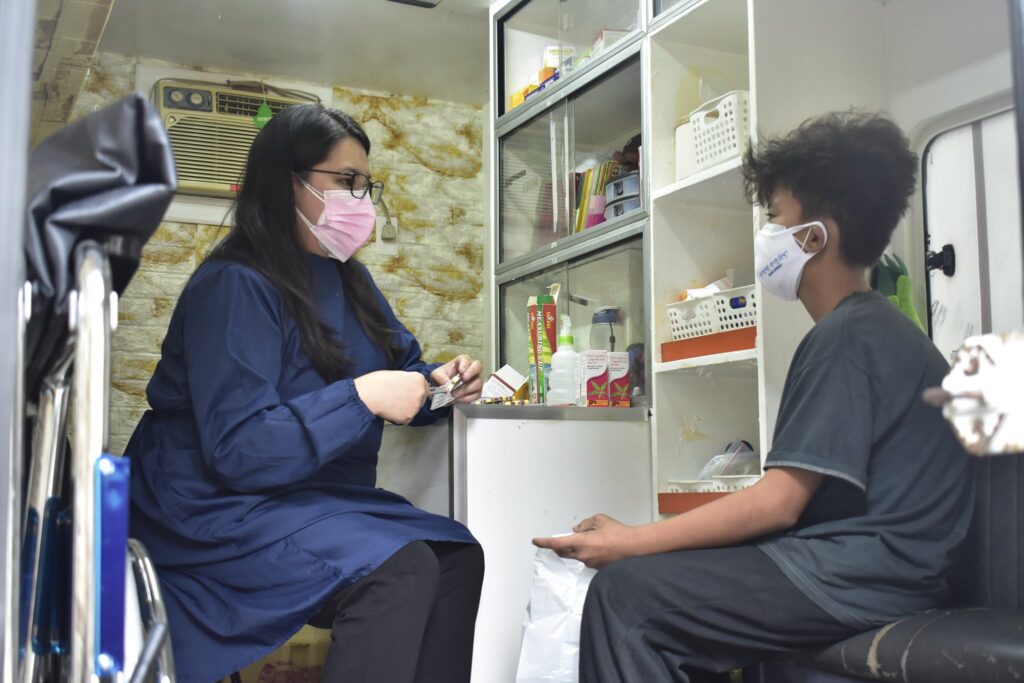 Health and Medical Services
Another aspect in the STEP program is health. Street children are prone to poor health conditions. Because of this, we provide primary preventive medical care, consultations, and treatments with our KliniKalye (mobile health clinic).
Skills Development
Living in a competitive market, we envision the next generation, including street children, to have the skills needed to excel in different industries. With that in mind, we create opportunities to train children in leadership, computer literacy, sports, arts, and other skills.
Psychosocial Interventions
The STEP program will not be complete without providing psychosocial support to children as well as their parents. We provide interventions to help them cope with stress and challenges. Plus, we provide shelter, especially for neglected and abandoned children.
Support Childhope Philippines' Mission of Giving Hope to the Lives of Vulnerable Children
Humanitarian response plays a crucial role in making sure that vulnerable children are given the support they need, especially in these trying times under to the pandemic. It's a good thing, then, that we can have a positive impact on children by providing them mental health and psychosocial support.
Join our mission of giving hope to our people. How? Be part of our team by volunteering to our programs or you can show your support through donations. What are you waiting for? Be one of our advocates and together let's change the world one step at a time.