Food production at present may seem sufficient enough to feed everyone, but food crisis continues to proliferate throughout the world. Many people still don't have enough access to nutritious food and healthy lifestyle, putting them at greater risk of food insecurity, particularly among poor families in rural communities. Apart from this, children living in poverty are always at risk of malnutrition and long-term hunger.
The root cause of food insecurity that the world is experiencing is not about food supply, but the lack of access and improper distribution of food. Regional conflicts, inequality, market inflation, and climate change significantly contribute to increased food insecurity, other than global tensions that are happening today.
Fortunately, government institutions, private organizations, media and young people are coming together to promote awareness and action about those who suffer from hunger by celebrating World Food Day. This post will explain what World Food Day is and its importance for the future of the next generation.
What is World Food Day?
World Food Day celebrates the incredible dishes that people indulge in whenever they come together for special occasions. More than that, however, World Food Day is a global initiative to raise awareness about food insecurity and starvation people are experiencing in different parts of the world.
The annual event focuses the need to ensure healthy diets for everyone, especially those in the marginalized sector and poverty-stricken communities. Marked on October 16 every year in observance of the founding of the UN's Food and Agriculture Organization (FAO) in 1945, this year's theme is "Leave No One Behind."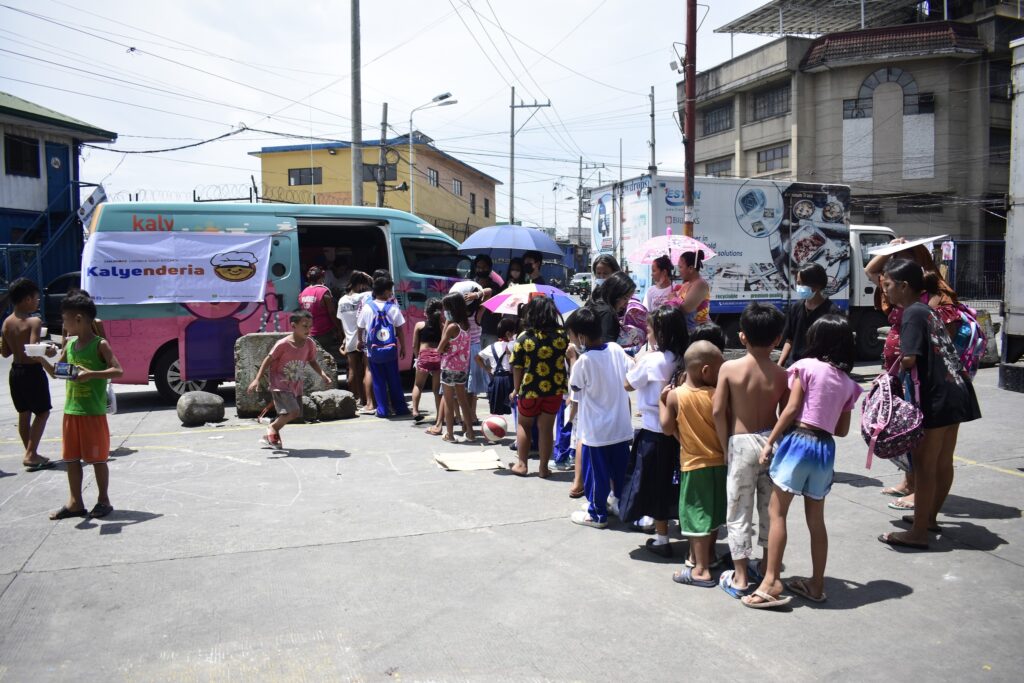 The Purpose of World Food Day
World Food Day offers an opportunity to raise public awareness about the condition of food insecurity around the world. Almost one in ten people around the globe experience extreme hunger or are malnourished. At the same time, one in five children face inadequate nutrition, poor school performance and mental health issues, according to the UN.
With an important UN event like this, FAO is able to urge government institutions around the world, especially in developing countries, to re-evaluate their support and programs in the agricultural sector. Trade and economic policies can also be reexamined as these greatly influence food distribution, contributing to food inaccessibility among the underprivileged.
Moreover, the World Food Day event serves as a channel to promote any adoption of new technologies and innovation in food production, particularly in developing efficient distribution networks from farms to commercial markets. The practice of healthy living and decent access to information about good nutrition is promoted through World Food Day. This also calls for public support to help make nutritious food more affordable for all.
Above all, however, the public is encouraged to take action to mitigate the effects of malnutrition through charitable events, feeding programs, and donation drives.
How to Celebrate World Food Day
World Food Day is celebrated across 150 countries around the world. If you have the desire to make a change, you can be involved in one of the following activities:
1. Give donation.
You can donate money or food to well-known charitable institutions involved in food sharing or community feeding. Search the internet for ideas on how you can contribute to this life-changing cause. You can bring food packages or money to the nearest food banks or any non-government organization in your area. You can even sign up as a Childhope volunteer to help distribute collected food.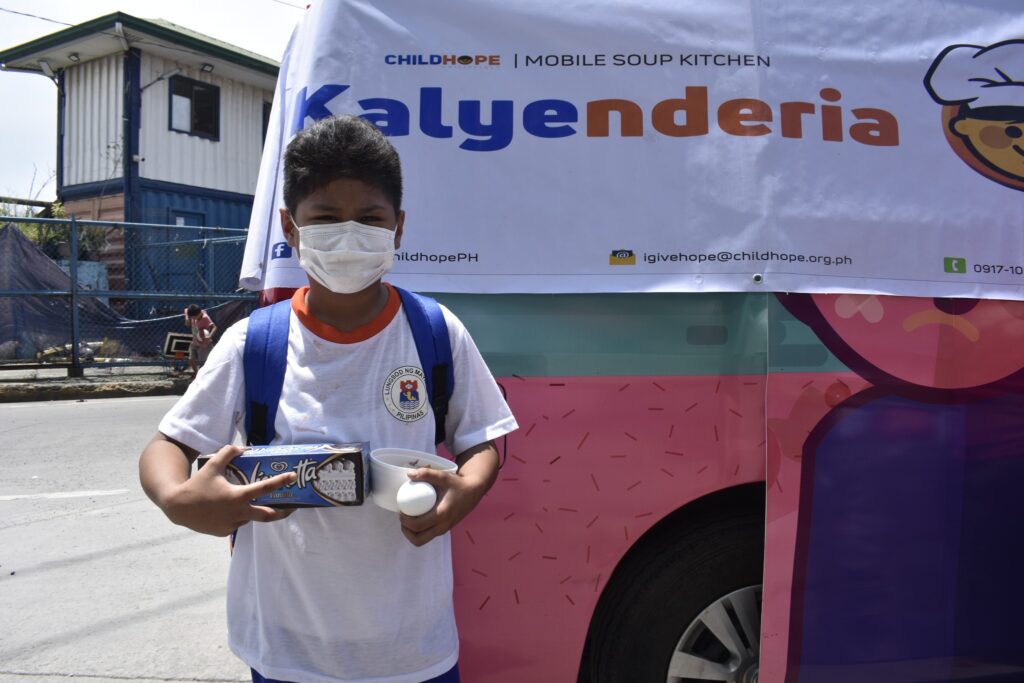 2. Join World Food Day (and other fundraising) events.
On the other hand, if you're capable enough, you can organize fundraising events or sponsored activities in your community. You can identify local community issues to determine what will be the main objective of your fundraising event. You may develop outreach programs such as feeding missions or food giving to poor families. Consider organizing food bazaars, concert events, and scholarship programs in line with promoting school performance among kids to raise funds.
The Philippines is completely active in celebrating this form of global initiative. Find out in your area if there is any celebration to be held for World Food Day. You can attend various public activities including food festivals, cultural presentations, hunger marches and seminars.
3. Visit a local farm.
A good way to celebrate World Food Day is to visit a local farm or someone practicing family farming. Through this initiative, you'll be able to understand the food production process well. You can become sensitive of the hardships farmers and producers go through just to produce food and sell it to the public.
Apart from this, if you can gain access to a private kitchen restaurant, especially those promoting balanced meal packages, grab the opportunity to observe the process of making delicious and nutritious food.
4. Do some research.
Learning how different countries celebrate World Food Day can also help increase your awareness. Here are a few examples:
The Iowa Hunger Summit has been held since 2007 in the United States.
Cuba holds an annual agricultural exhibit to promote different farming practices and technologies.
Mongolia organizes annual Food Security conference in which policies and research developments are discussed to promote food sustainability.
In Italy, food conventions and exhibits are held annually, in cooperation with the national government, non-profit organizations and schools, to commemorate World Food Day.
Numerous African nations are actively promoting innovative technologies involved in food production in support of this significant UN event.
It is also good to become aware of food crisis that is happening in other places, particularly in some African countries where incidents of starvation in rural communities are excessively high. You will learn how global organizations like the World Food Program, Care, Action Against Hunger, and UNICEF combat world hunger. These organizations are focused not only on providing food assistance during emergencies and disasters; but also on educating the public about good nutrition, agricultural sustainability, and social protection.
Childhope Philippines' Celebration of World Food Day: Addressing Hunger among Street Families of Metro Manila
COVID-19 and high commodity prices in the country have made it even more difficult for street children to have nutritious meals. When the daily nutritional value of the food they eat is not sufficient, the motivation and school performance of children are greatly affected.
These became the motivation of Childhope Philippines, encouraging its organizers to come up with an excellent initiative, the Kalyenderia Mobile Soup Kitchen. Kalyenderia Mobile Soup Kitchen aims to help alleviate hunger and school dropout among street children in Metro Manila. Since its inception in 2021, the mobile soup kitchen has expanded operations, covering 15 communities in Metro Manila, to provide food particularly for street kids.
Since last year, Kalyenderia Mobile Soup Kitchen has distributed over 10,000 nutritious meals and still counting. Childhope Philippines understands that having nutritious meals has a positive impact on the school performance of street kids. Children are more likely eager to attend class and learn when their stomach is filled with nutritious meals. Having nutritious meals can help improve mental and physical health of kids, which may help increase school attendance.
As a result of this brilliant initiative, Kalyenderia has recorded an impressive attendance rate among street children. This action will help alleviate poverty, further developing children to become productive members of society. Childhope Philippines supports any government programs to improve the condition of poor communities in Metro Manila. Kalyenderia is just one way how we can help achieve this objective.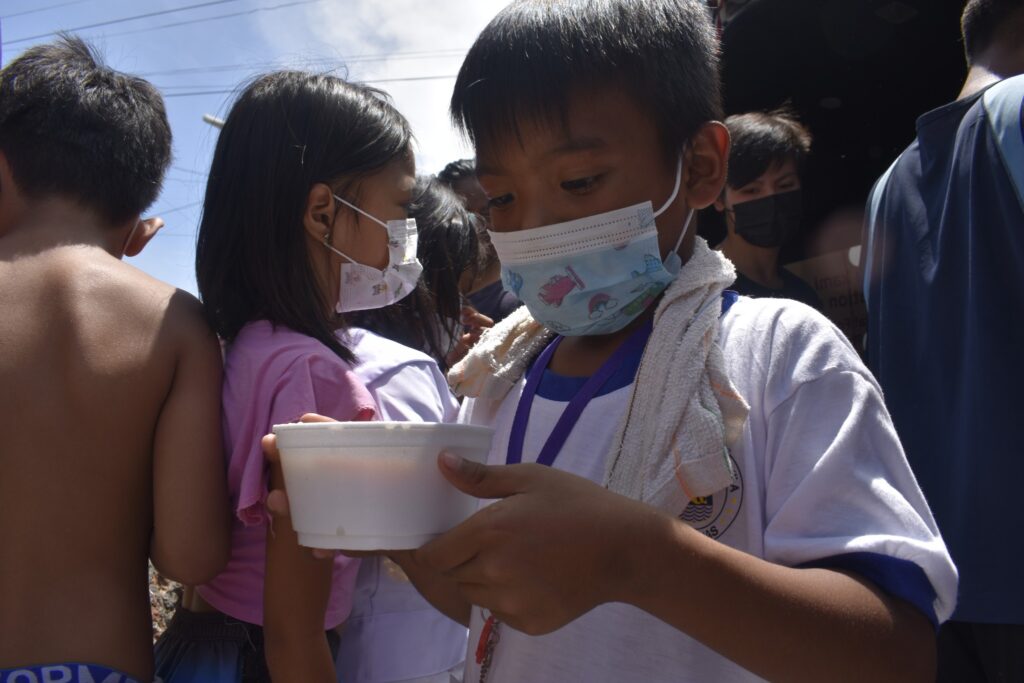 Support Efforts to Feed Street Children
Everyone has the right to affordable and nutritious food, especially children who are in great need. Eliminating or at least reducing hunger is one of the sustainable development goals that everyone should aspire for.
In honor of World Food Day on October 16, Childhope Philippines is launching a campaign to fight hunger and improve the academic performance of our beneficiaries. We plan to provide sufficient and healthy meals to 100 street kids in Metro Manila within 100 days. You can make a huge difference by sending donations to our Kalyenderia Mobile Soup Kitchen. Your donation will surely assist us in providing nutritious meals for our street children beneficiaries.
For more information regarding the aspirations and programs of Childhope Philippines, you can visit our website and official Facebook page. Help us engage more people in our lifetime cause. Be part of the Childhope Family in pursuit of that lifelong commitment for the future of our children!