When the pandemic showed how it could severely affect the lives of Filipinos, Childhope Philippines keenly noted the status of our kids on the streets. In this article, we go through the value of community outreach programs and how Childhope Philippines leads various COVID-19 initiatives for street children.
Status of Street Children This Pandemic
Apart from the fact that kids are the most vulnerable group in the community, they also face various risks during this global health crisis. Access to learning, healthcare, wellness, and other key needs constantly becomes a major problem, mainly to street kids. Most of the main issues Filipinos endure are rooted in the country's poverty rate. In the first half of 2021, the income of about 10.94 million Filipinos was not enough to meet their basic food needs. Exacerbated by COVID-19, many suffered from homelessness and hunger, among others.
To add to this, with the struggle to tend to their basic needs, they don't have enough means to buy healthy food. This is why kids, mainly those on the streets, become malnourished and are prone to sickness. In fact, one of the main concerns of Childhope Philippines' supported street kids is health education. This is because they know little to nothing about the deadly illness, plus having the fear of getting infected.
It's also worth noting that street kids should be given the help and defense they need from COVID-19. This includes short- and long-term programs led by the state, starting with access to COVID-19 vaccines. On the other hand, non-profit groups and private sectors also have their fair share of COVID-19 initiatives for street children. One way is through leading and joining various kinds of social outreach programs.
What is an Outreach Program?
Aiming to help, uplift, and support those who are deprived of key programs and rights, outreach programs involve giving learning, social planning, health support, and other service projects for the welfare of the supported groups.
To plan and enforce such causes, an outreach effort entails a careful process to help reach a goal for the greater good. How? Through choosing a certain group of people, knowing their urgent concerns, and building a program tailored to fit their needs.
Read: Defining, Building, and Joining an Outreach Program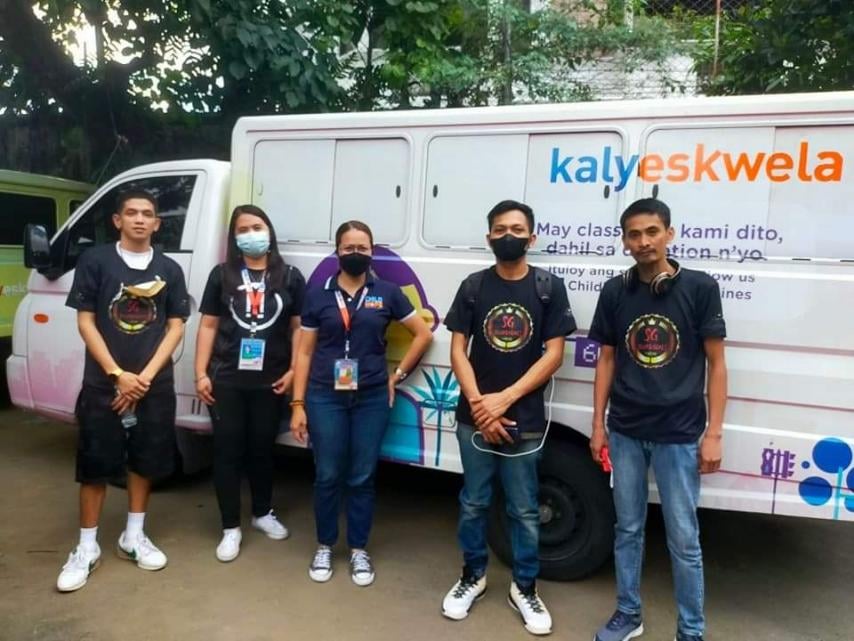 What is the Aim of Community Outreach Programs?
The main goals of a community outreach program include the following:
Boost learning
Promote civic actions
Strengthen communities
With these, we can see that this kind of social service needs constant support and long-term pledge from the people involved to make it worthwhile.
Why Outreach Programs Matter
Surely, community outreach programs serve as bridge to nurture unions between the social groups and the involved parties. For instance, these programs help in building each other's strengths and foster their part as agents of change in boosting knowledge in health and societal roles.
Causes and Support for Street Children
It's no secret how these tough times helped foster pure hearts to keep the firm spirit of our Bayanihan, mainly for our street kids.
With a firm resolve, the Childhope Philippines Team jointly agreed to act on the call of our supported street kids. We are needed now more than ever. And so, we charge to the frontlines—tending to their most pressing needs through our projects and programs.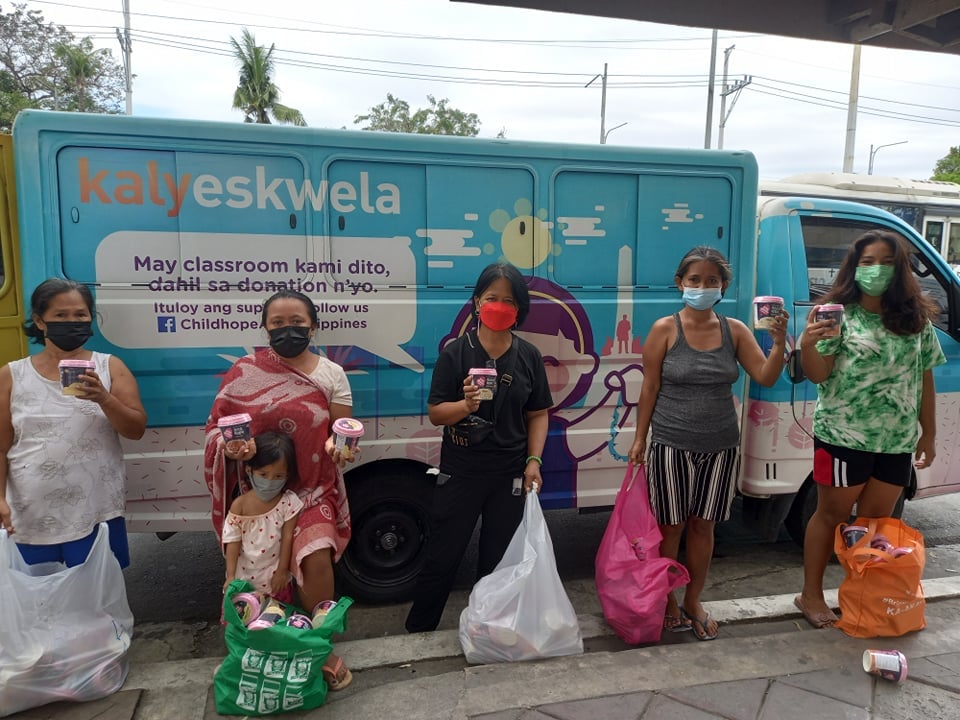 1. #DeliveringHope Project
At the forefront of Childhope Philippines' COVID-19 response, this community outreach program aims to conduct relief efforts, focusing on handling the need for food as well as hygiene and sanitation needs. These are important in order to prevent the spread of the dreaded illness.
At the onset of the project, our aim was to reach 500 kids and youth who are part of the Street Education Program or STEP. Childhope mainly focused on those who have nowhere else to go to for shelter or get food supplies. We reached out to street kids from the cities of Caloocan, Manila, Parañaque, Pasay, and Quezon City—giving food and hygiene supplies to help augment the need for such.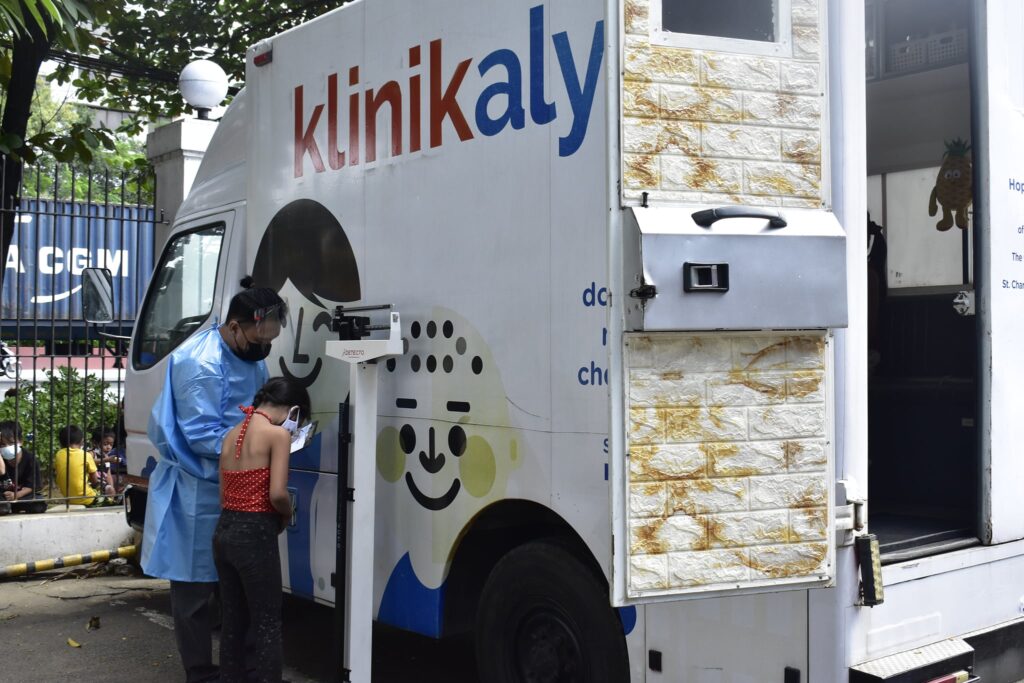 2. KliniKalye
Another community outreach program that was put at the forefront was our health and medical service through the KliniKalye (mobile health clinic). Since restrictions against kids and youth below 18 years old were still in effect, Childhope shifted to giving e-health support—one more key milestone for the team. It used the same online platforms such as Facebook Messenger, Zoom, and Google Meet for our medical doctor to see the physical appearance of the patient and perform appropriate checkups and consultations.
After the e-consults, the medicines were prepared by our outreach staff and given to the patients within the day. Those needing further lab tests were led by social workers to the nearest referral facility, while those needing further aid were sent to partner hospitals or health centers.
As above, when the public health measures were slightly eased, our team promptly went back to doing health consultations in the areas of service. The social workers were equipped with level-3 PPEs and the clinic van itself was fitted with protective barriers and equipment like air purifiers with HEPA filters and UV light to aid in filtering and disinfecting the air while doing the health consultations inside the clinic van. All of these were endorsed and approved for use by local health officials.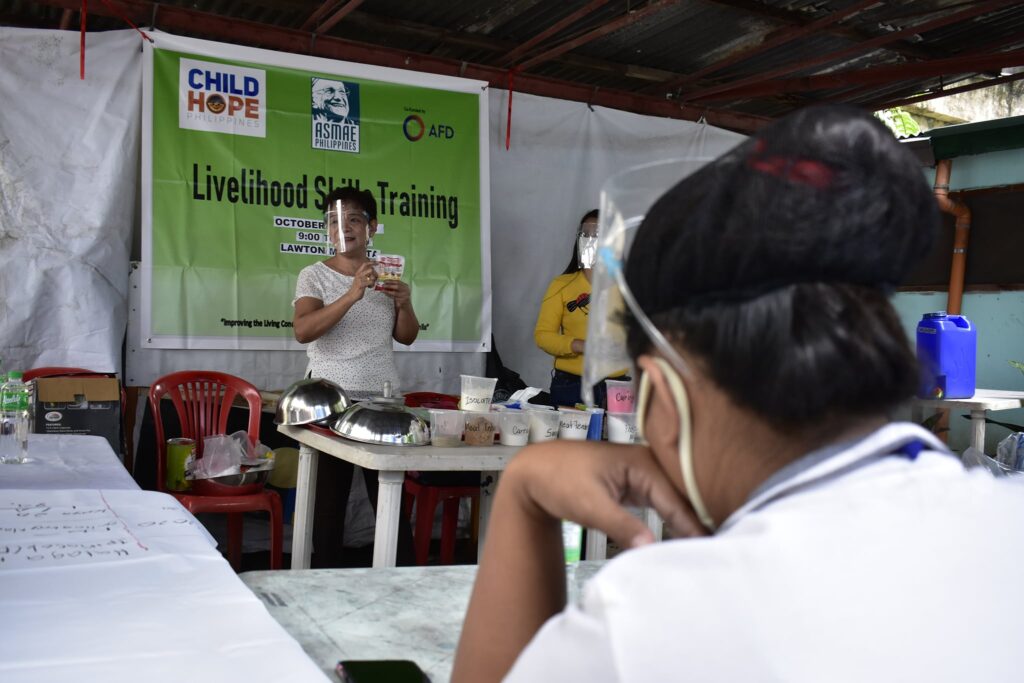 3. Livelihood Training
Among the worst effects of the global health crisis was its impact on the income of the poor. Many of the youth and adult family members of our supported street kids lost their jobs or means of earning a living, most of which were linked to their daily lives on the streets. Those who have formal jobs were retrenched due to the closure of various firms that were not allowed to operate during the enforced lockdown which lasted for 8 months in 2020.
To provide backup sources of income, Childhope launched a few community outreach programs centered on livelihood training sessions among affected youth and adult family members of our supported street kids. These were done in the open grounds of the Childhope office to ensure that proper health measures were strictly met to keep everyone safe and lessen the risk of infection.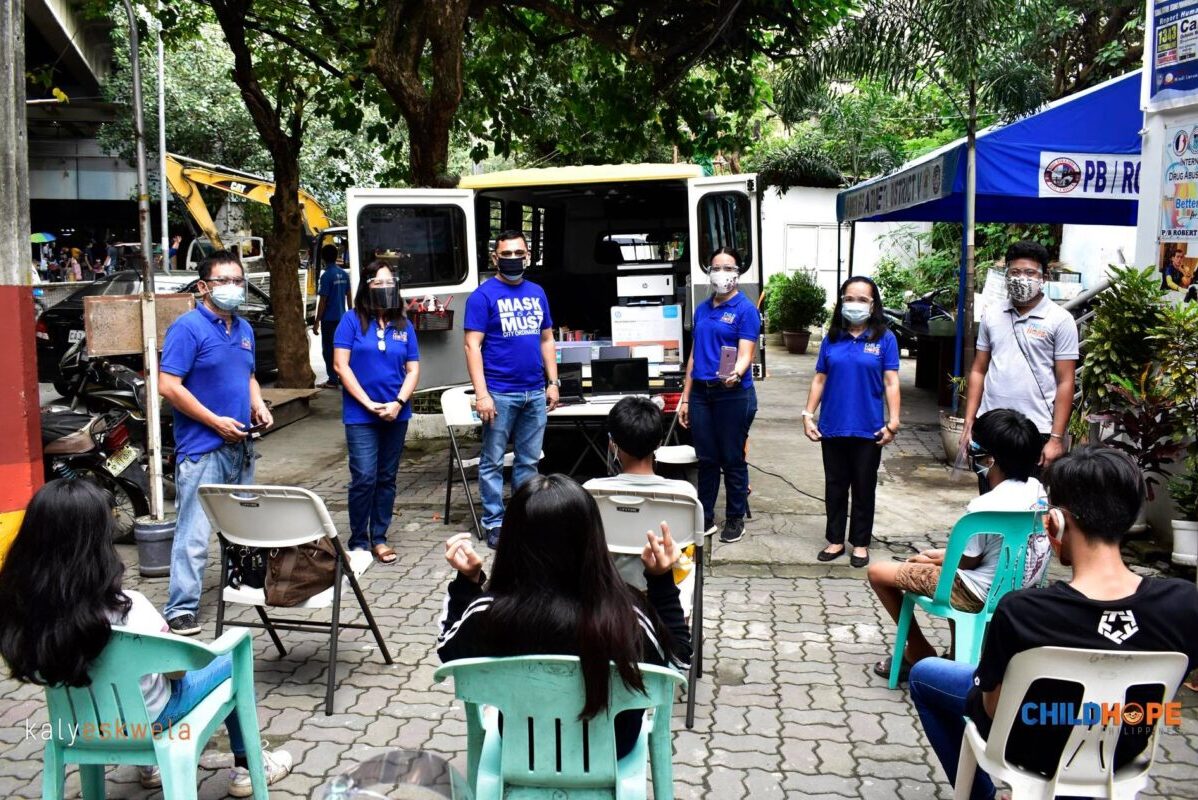 4. KalyEskwela
With schools opening amid the onslaught of the pandemic, Childhope heeded the need for better access to technology and other learning tools through launching the new KalyEskwela Mobile Community Learning Hub or KMCLH.
The KalyEskwela vans are improved and equipped with free Wi-Fi, tablets, laptops, and printers which the kids can borrow and use for online learning and finish the tasks their teachers assigned to them. Further, aside from bringing technology closer and giving free access to young kids, this community outreach program carries learning materials like books and magazines, as well as school supplies that the kids can get for free. The street instructors also serve as guides/tutors to help the kids out in doing their school tasks.
Take Part in Our Community Outreach Programs for the Street Kids
Having a long-term vision and constant support for such community outreach programs for our street kids is key to building a more hopeful future for those who are in dire need of our help. With this, Childhope Philippines commits to keep raising funds, calling for donations, and forming strong unions with various partners. With these community outreach programs and COVID-19 initiatives for street children, we believe we can make a lasting difference in these children's lives.
Big or small, any help counts. Engage in our social efforts. Together, let's work to help drive hope to street kids. Apply to be a Childhope volunteer now or pledge your donation for children through any of these donation options.
You may also check out Childhope PH's Facebook page to know more about our social works.