According to the Stanford Encyclopedia of Philosophy, human rights are norms aimed at safeguarding people from political, legal, and social injustices.
These are rights we have simply because we are human. We all have these universal rights, regardless of nationality, gender, national origin, color, religion, language, or any other status. They vary from the most basic, the right to life, through those that make life worthwhile, such as the rights to food, education, labor, health, and liberty. In short, everyone is entitled to these rights, without discrimination.
Let's look at the human rights in the Philippines, and how they affect the welfare and well-being of children today.
What are the Human Rights in the Philippines?
One of Asia's oldest and most active democracies is found in the Philippines. A free press, an open and active civil society, and a Constitution that guarantees the complete protection of human rights serve as the foundation for its democratic institutions, which are continuously checked.
Aside from various local laws, human rights in the Philippines are governed by the United Nations' International Bill of Human Rights.
What are the Human Rights Issues in the Philippines?
The human rights in the Philippines have been facing a number of issues. For instance, the country's poor tolerance for criticism and opposition has resulted in a decrease of democratic space and a rise of a culture of fear and silence. Freedom of speech and expression are being gradually compromised.
In addition, human rights defenders, journalists, and members of the political opposition who have repeatedly aired opposing views and opposed government initiatives and policies have faced insults, embarrassment, and threats. They have been the targets of hatred and red-tagging campaigns. Vocal critics and detractors have also been harassed through the filing of bogus accusations utilizing fabricated evidence and hired witnesses in order to damage their reputation and credibility.
Extrajudicial Killings
The Philippines' human rights status has become a problem in recent years, with claims of an increase in the number of victims of extrajudicial murders forcing the United Nations to intervene. Local and international human rights organizations have launched campaigns seeking accountability for individuals engaged in extrajudicial killings. Media organizations in the Philippines, as well as their foreign counterparts, have also pushed to end the murdering of journalists.
However, the Philippines' human rights condition is not confined to extrajudicial killings and disappearances. The country also suffers issues relating to its political, economic, social, and cultural conditions, which generate a slew of additional human rights issues.
Red-Tagging and Harassment of Activists
The authorities' and their allies' continuous association of organizations and persons with communist groups, known as "red-tagging," has resulted in additional killings, arbitrary detentions, and harassment of human rights defenders, political activists, and others.
Attacks Against Journalists and Freedom of Expression
Physical attacks on journalists and judicial harassment have increased, and independent news websites have been banned. In 2022, at least two journalists were killed.
Among those affected by violations of human rights in the Philippines, children are being deprived of a time when they should be receiving an education and preparing for adulthood while being protected and cared for by their parents. Many Filipino parents still rely on their children to work and provide for them. Some are forced to work at a young age, robbing them of their critical years for growth and education.
Importance of Human Rights in the Philippines
An injustice not only affects the people against whom it is committed; it also threatens each of us and the life we share as an ordered society. For human rights to have meaning, they must be actively protected, the dignity of those denied their rights must be restored where feasible, and those guilty for abuses, whether nations or individuals, must be held accountable.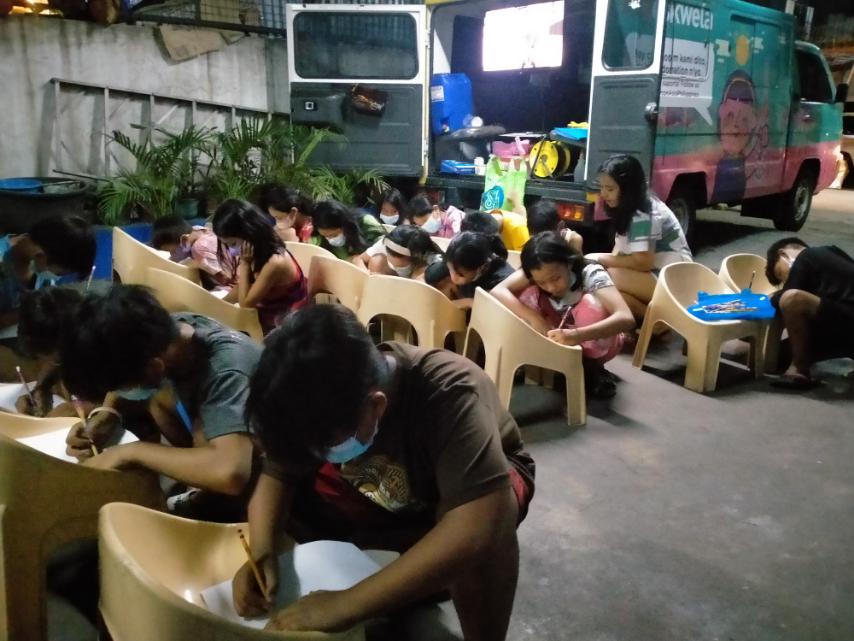 Human rights guarantee that people's basic needs are met.
All of us need food, drink, clothing, and shelter. And while everyone gains dignity by including these in their core human rights, there are still millions of people who lack necessities. Thus, framing it as an issue of human rights in the Philippines can galvanize campaigners and others to strive toward attaining said rights for everyone.
They encourage fair employment opportunities.
The ability to work and earn a living enables people to thrive in their community. Marginalized members of the society face discrimination or lack of opportunity at every turn. Human rights give a framework for how workers should be treated and promote equality.
Citizens feel empowered to speak out against corrupt behavior in society.
The concept of human rights empowers people, especially those vulnerable to abuse, to speak up when they are subjected to any wrongdoing. Therefore, certain rights, such as the freedom to assemble, are so important. The premise of human rights empowers people and tells them they deserve to be treated with dignity by society, whether it be the government or their workplace. They can defend themselves if they do not receive it.
They promote free speech and expression.
It is more liberating to speak openly without fear of persecution. This includes ideas and means of expression that not everyone will like or agree with, but no one should ever feel threatened by their government because of what they believe. It also protects people who want to debate or disagree about particular beliefs upheld in their community.
Human rights safeguard the environment.
Climate change and its consequences for individuals are strengthening the bond between human rights and the environment. We exist on earth and rely on the land, so it makes sense that what happens to the environment affects humanity. The right to clean air, soil, and water is just as important as the other rights on this list.
Human rights in the Philippines give people access to education.
Education matters for several reasons, especially in impoverished nations. Human rights organizations and governments give access to education, supplies, and other necessities in order to break the cycle of poverty. When education is viewed as a right, everyone, not just the rich, has access to it.
Primary Education as a Human Right in the Philippines
Education is innately valued as the most effective weapon available to humanity that one can use for personal empowerment. It is regarded as a human right because it is essential to and enriches human dignity through the fruits of knowledge, wisdom, and understanding.
School helps people become well-rounded and productive members of society. They may not be able to contribute to society if they do not master basic teachings and principles in school (such as reading and numeracy). For practical reasons, education has been recognized as a multifaceted social, economic, and cultural human right.
First, it is a social right as it fosters the full development of the human personality within the context of the community. Next, education is an economic right since it allows people to achieve economic self-sufficiency through work or self-employment. Finally, it is a cultural right. Given the global community's focusing of education toward the establishment of a universal human rights culture.
In brief, education is a must for an individual to function properly. Sending children and youth to school keeps them out of dangerous situations and away from exploitation, allowing them to enjoy their childhood freely. Likewise, the right to education is necessary for the practice of other fundamental rights.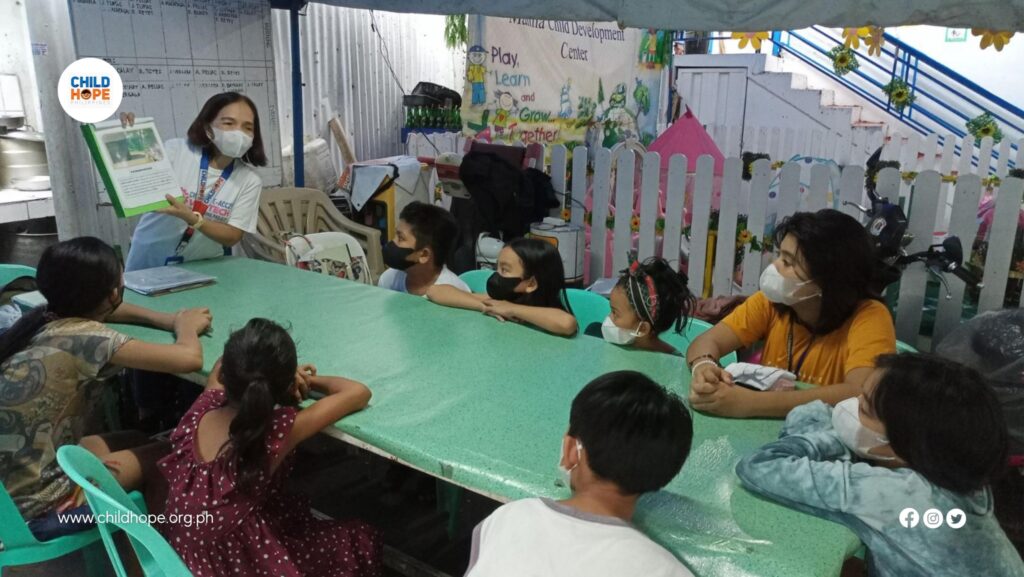 Childhope Philippines' Programs and Projects for Holistic Development
Nongovernmental organizations (NGOs) play an important role in delivering alternative education programs. They partner with individuals in a community to assess specific educational requirements and build educational programs to meet the needs of the citizens. NGOs promoting education in the Philippines also provide financial assistance for alternative education programs and work alongside local schools and other organizations to make these programs available to as many people as feasible. Childhope is an NGO in the Philippines that advocates for education.
Street Education and Protection (STEP)
One of Childhope's campaigns as an individual advocacy non-profit is ensuring Filipino children's right to education. We believe that education has no borders. Thus, we run the Street Education and Protection (STEP) program for street children. It strives to provide street children with the knowledge, skills, and perspectives they need to improve their lives.
KalyEskwela
We offer alternative learning sessions and basic literacy and numeracy workshops through our KalyEskwela, a mobile van equipped with audiovisual equipment, as part of STEP. Our teachers employ the DepEd-accredited Alternative Learning System.
Youth Empowerment Program
Aside from that, we have a Youth Empowerment Program that teaches out-of-school youth vocational and IT skills that they may use to support themselves and their families. We also educate children's holistic skills like leadership, computer literacy, athletics, and the arts with the goal of enhancing their positive attributes and making them more well-rounded. Finally, we offer educational assistance to children who are reintegrated into the official school system.
KliniKalye
We also offer programs that provide health care. KliniKalye (mobile health clinic) focuses on primary preventive medical care, consultations, and treatments to help street children stay healthy. Every week, we visit indigent areas in Metro Manila to deliver free medical services through mobile health clinics.
These initiatives were established to assist children who live on the streets, children who work on the streets, and children from street families. In Metro Manila, Childhope Philippines offers a comprehensive street education program. It meets basic but critical needs to support and ensure the continuing and holistic learning and development of the participating street children.
Related News: PCSO's Generous Contribution: Optimizing Health for Street Children of Metro Manila through KliniKalye Mobile Health Clinic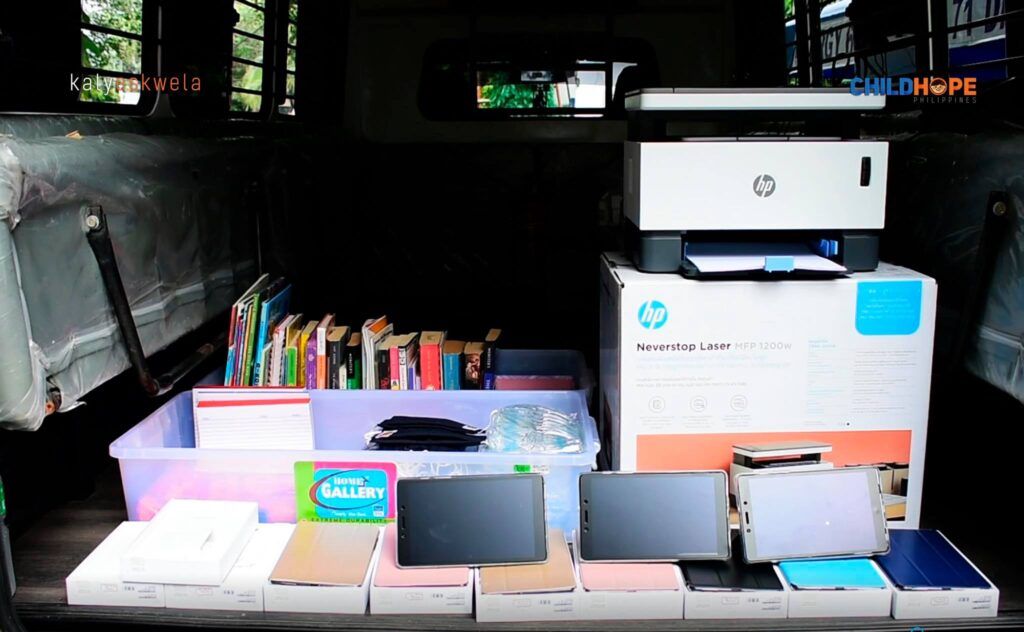 Join Us in Making Children Aware of Their Right to Education
Make a difference in these children's lives. By bringing education close to indigent areas, let's strive together to open the door toward equality. Childhope Philippines is always on the lookout for individuals who share a passion for assisting street children in order to sustain our street education program and advocacy. You can assist Childhope by donating or becoming a volunteer.
Inquire with Childhope Philippines about our programs, initiatives, volunteer opportunities, and other ways to help.