Believing in a greater cause and fulfilling a greater purpose are strong morals. Putting these into action, many consider helping others in their own ways. Being socially aware, an overwhelming number of groups opt to provide support through an outreach program. Through this, donors and volunteers have a ready heart and hand to shed a light of hope to others. Curious? Let's dig deep and learn about the meaning, purpose, and benefits of an outreach program.
What is an Outreach Program?
An outreach program aims to help, uplift, and support those who are deprived of certain services and rights. It involves giving learning, social planning, health support, and other projects for their welfare.
As usual, a program must be organized to use resources and aid to fulfill a goal. Successful community outreach programs must have project leaders at their core. They take charge of promoting, searching for donors and volunteers, and recording details about the outreach. Planning programs for the community can help solve a greater need for a long-term plan toward social progress. Further, other program members must join hands to plan and source out more assets and means to create more long-term solutions and voluntary efforts.
Having that said; why the need to start or join an outreach program? The main purpose is to help achieve a goal for the greater good. This is by choosing a specific group, analyzing their needs on certain issues, and therefore building a program to aid them in learning, recovering, or becoming self-sufficient.
Benefits of Community Outreach Programs
Now, why is community outreach important? Let's list the top areas on how these efforts help the public.
Educate: These aim to give educational support for children and out-of-school individuals. This relates to the goal to help uproot poverty on a larger scale.
Inspire and uplift: Through various types of outreach programs, these also build avenues where people can thrive with support and Bayanihan with others. Being stewards of inspiration and encouragement contribute to building empowered stewards of change!
Bring joy: For volunteers and donees alike, an outreach program relieves them from a lot of stress. Donors and volunteers feel more at peace and fulfilled knowing they've done their part; while recipients feel they're not alone in their journey.
No matter the main purpose of your effort to give back to those in need, we only arrive at one key goal: to build more ways and paths for the betterment of our society.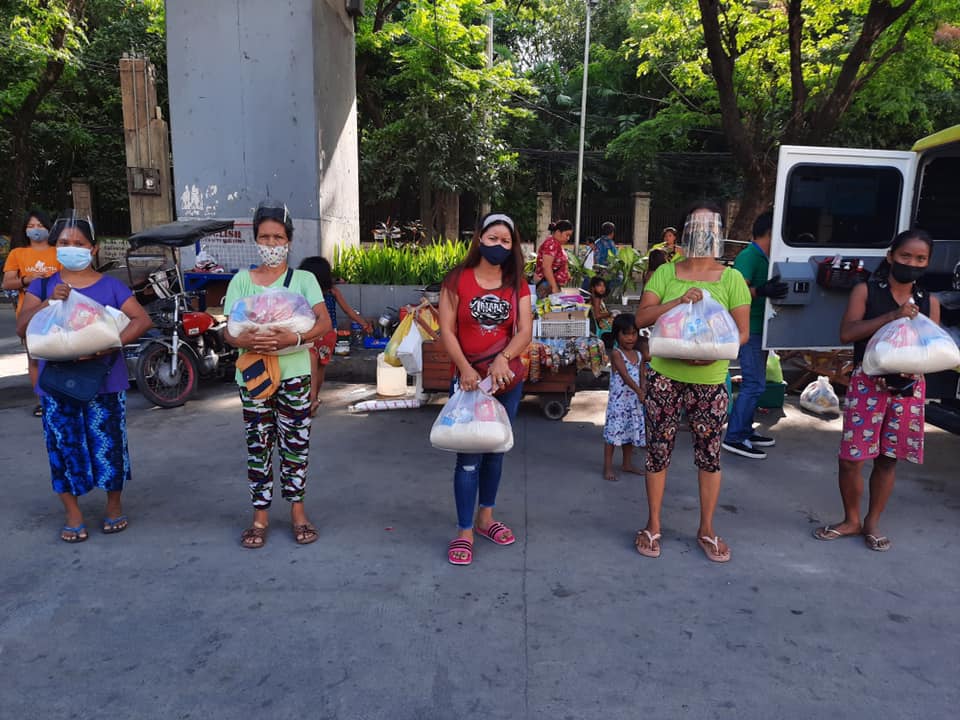 Outreach Program Strategies for Nonprofits
As more private organizations envision and take part in efforts to help the community, they need effective practices to follow in order to ensure the success of their programs. Carrying out a communications plan plays a vital role in this.
Here are what nonprofit groups can do to build their own outreach strategy:
1. List down goals.
To come up with a purposeful outreach, nonprofits need to establish a list of things they need and want to achieve. What and how can it help the community? How will it benefit the organization? When do these tasks need to be done? How will the process be relayed to the people involved? Laying down these factors helps figure out what steps to take.
2. Ask the right stakeholders.
Consult with donors, recipients, and other partners to see how your outreach program can be improved. The budget, ways to donate, and program beneficiaries are just some of the things to consider, so it's best to have the planning assigned well.
3. Research on opportunities.
These social efforts tend to be redundant, so make sure you check on how you can "compete" or work with other groups together toward the same cause. Point out gaps in services, donors, or community building. With this, you can help turn these problems into avenues wherein you can propose plans and solutions to fix them.
4. Define your target audience.
To tailor-fit your efforts, decide which members of the community you'd like to help. Proper targeting is key!
5. Come up with a detailed action plan.
Partner your goals with corresponding steps you need to take to realize your desired outcomes.
6. Set standards to gauge your results.
How can you tell if you've run a successful outreach? Come up with key measures to guide you!
7. Start a system.
Keep your mission moving through an established cause. This lets you pursue and grow your efforts to greater heights.
Further, there are also ways how nonprofits can better engage with the community working with donors and volunteers. As per Forbes, these include:
Encouraging discussion to forge relationships
Taking part in local events
Being a partner in your community
Targeting the leaders on the ground
Using your space to inform neighbors
Supporting the community for knowledge
Letting advocates lead the way
Being consistent and getting involved
Building mutually fruitful opportunities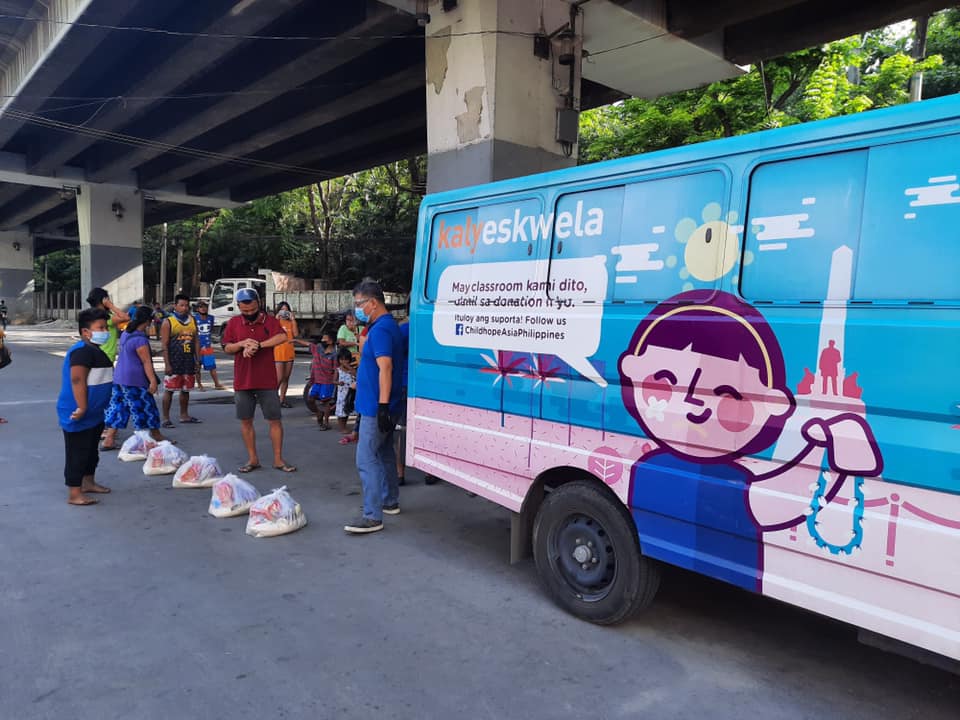 List of Community Outreach Programs
Childhope Philippines understands the society's needs on how to help the younger members of the community. Helping street children during COVID-19 has been more challenging due to restrictions, but these don't stop us from doing our mission. Through our Street Education and Protection (STEP) Program and its Caring-Healing-Teaching framework, we focus on these 4 major sections.
1. Education
The KalyEskwela project, which aims to bring school to the streets, uses a mobile van with audiovisual equipment to hold alternative learning sessions. Street children and youth are able to learn through modules guided by our street educators and Alternative Learning System or ALS.
2. Psychosocial Interventions
Helping kids and parents cope up with stress and issues faced while learning, this section provides psychosocial aid and counseling.
3. Health and Medical Services
Aside from learning, this program also gives major preventive medical care, consultations, and treatments to ensure that kids are healthy and in full capacity to learn.
4. Skills Development
Above all, we aim to support, train, and nurture good people who have the heart to help others. Through efforts to improve their skills in various areas of interest, we guide kids to apply values and use their talents they have learned and honed in life planning.
Be a Volunteer and Join Our #iGiveHope Community
As we help bring hope to children, they also paint a brighter hope for the future. Be a Childhope donor today and help change the lives of our street youth. Contact us now to know more about our programs, projects, volunteer works, and how you can donate!
For more updates, visit our official Childhope Philippines Foundation, Inc. page. You may also search for the hashtags #iGiveHope and #ChildhopePH on FB to see how we can hold hands (figuratively, since we need to practice social distancing!) and help change street children's lives. Support, donate, volunteer!