It takes a village to raise a child—and it takes an entire nation to raise children on the streets.
These underprivileged kids are living their lives relying on the generosity of other people. However, not everyone who wants to extend an arm knows how to do so, whether to donate to a charity or even initiate a peer-to-peer fundraising for foundations. Thankfully, Shopee PH and Childhope Philippines recently created an avenue for the community to help raise money for the street children through online donation using their Shopee app.
Empowering People to Help Through Shopee's Online Donation
This fundraising strategy initiated by Shopee—the leading e-commerce platform in the Philippines—will surely help street children beneficiaries in Metro Manila attain better lives. Partnering with Childhope Philippines, Shopee envisions that its platform will not only make e-commerce available for everyone; it will also open opportunities for the future of the nation, the children, and the youth.
Martin Yu, Associate Director at Shopee Philippines, said, "We're excited to give back to and support our communities alongside our partners, users, and brand ambassadors as we create a positive impact on children in need. We look forward to a fruitful partnership and hope we can all do our part."
Now, online buyers can aid with the projects of Childhope Philippines for as low as P10 using vouchers on ShopeePay. Some of these projects include KalyEskewela, KliniKalye, Street Youth Empowerment Project, KalyeNderia, and #DeliveringHope Project.
Purchasing Donation Vouchers Using ShopeePay
Follow these steps to support street children via donation vouchers:
Open your Shopee app. You can also use any browser and type www.shopee.ph)
Search for Childhope Philippines Foundation (try keywords such as "childhope ph" or "childhope ph voucher")
Select the donation voucher you wish to purchase and add it to your cart.
Complete the purchase by paying through card payment, online banking, or ShopeePay.
Receive the confirmation of your donation through a push notification.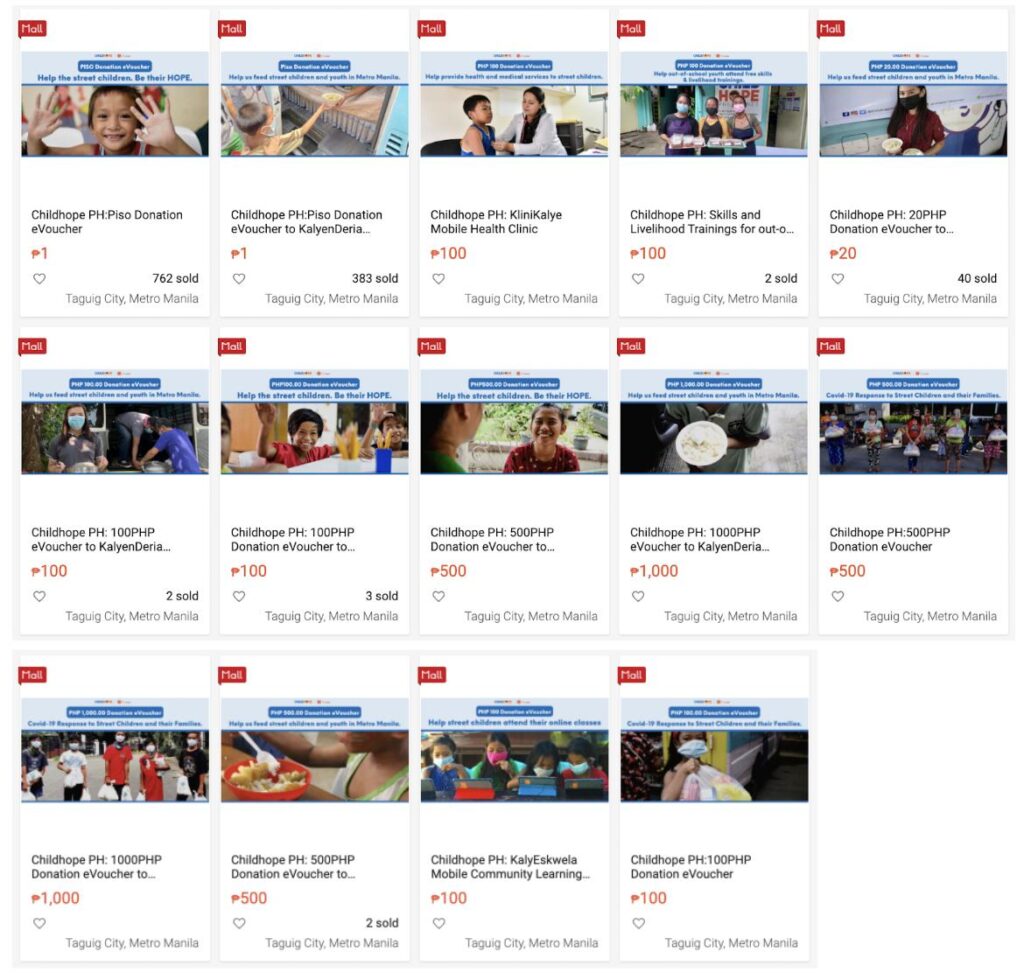 So, if you wish to help street children and youth have a brighter future, download the Shopee app now!
Where Your Online Donations Will Go
If you are wondering, all your online donations will directly go to Metro Manila's street children and youth through the Street Education and Protection Program, a program that provides access and opportunities for alternative education, counseling and social services, health and medical services, as well as skills development activities.
As mentioned above, some of the projects include KalyEskewela, KliniKalye, Street Youth Empowerment Project, KalyeNderia, and #DeliveringHope Project. You can choose whichever you prefer on the Shopee app.
Why You Should Try Donating Online for Street Children
Our country is facing a huge crisis in terms of homelessness. We currently have an estimated 4.5 million homeless people in our population of 110 million; 250,000 of which are homeless street children, as per UCA News. In fact, there are over 30,000 homeless street children in Metro Manila alone. Moreover, it was said that "they live like garbage to be thrown away and their rights are being violated every day by authorities that are supposed to protect and help them."
These people need help. As the most vulnerable group in our society, these children are prone to abuse and exploitation. And they did not choose to be part of this statistic.
Thankfully, there are people and organizations that understand their situation, know the importance of donating for children, and routinely go the extra mile to give them hope. In line with this, Childhope Philippines' principal purpose is to advocate for the cause of these street children by doing initiatives such as donation drives.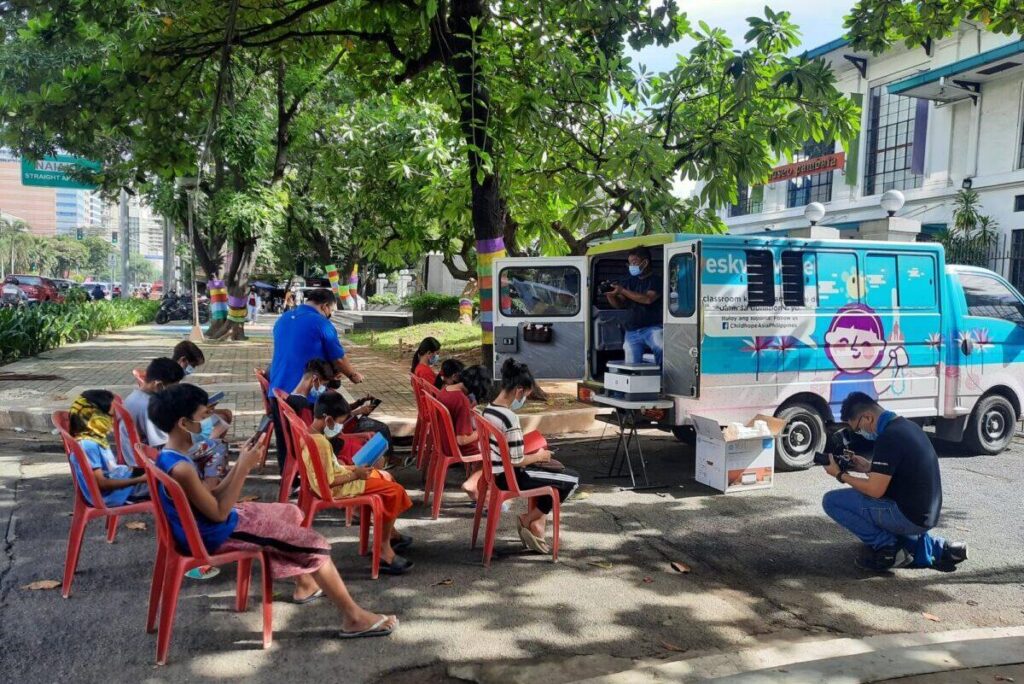 Childhope Philippines' Initiatives to Change the World for Street Children
Childhope Philippines has been actively protecting and caring for street children and youth since 1989. Now, we continue to do this through our Street Education and Protection (STEP) Program guided by the Caring-Healing-Teaching framework, whose goal is achieve the holistic development of the beneficiaries. Below are some of the successful projects of this organization.
Teaching the Street Children
For the street children's education, we have what we call the KalyEskwela, or the school on the streets. The goal of this program is to give street children access to basic right to education. Through DepEd-accredited Alternative Learning System (ALS), the street educators can teach students from basic literacy to math classes.
This way, street children will be able to protect themselves from exploiters. It will also help them with their day-to-day living, from reading grocery labels to correctly computing payments and changes. Our teachers also equip our students with their basic rights, which can benefit them in doing the unlawful things, too, such as activities related to drugs.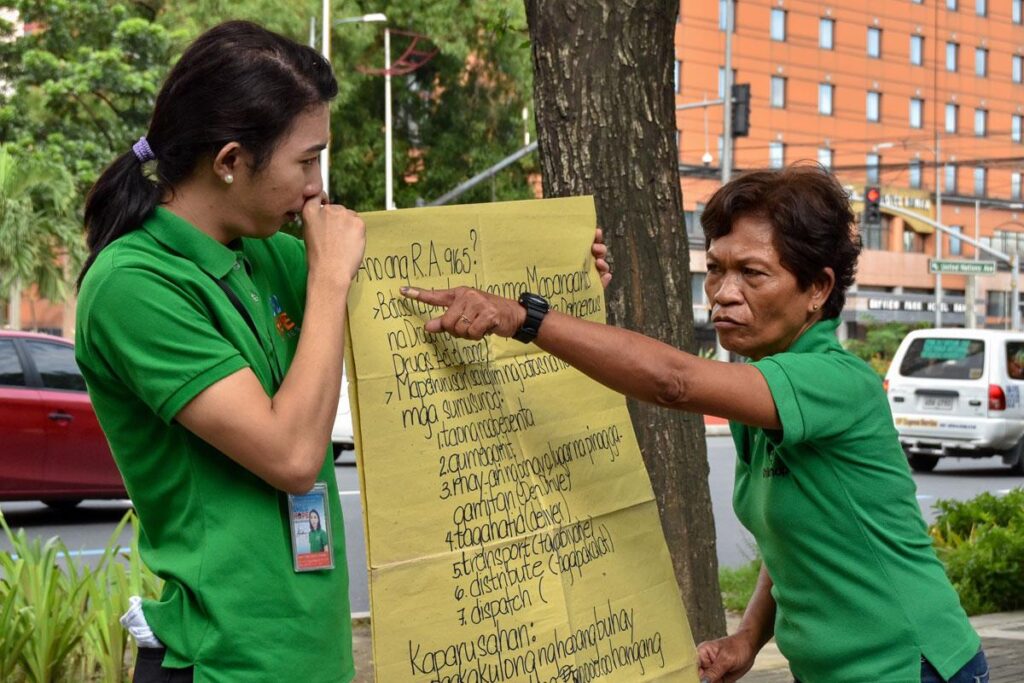 Furthermore, our street educators are well trained to give educational aid to children who go back to the formal school system, even in the new set-up of schools nowadays. Thanks to all the partners and donors, kids can access this basic need that will mold them for their future.
Last March, Kwago and Cinema Rehiyon organized #TaboanScreening of #CinemaRehiyon14 for #KalyEskwela students. They watched and enjoyed the #SaluSaloSine of animated shorts "Why The World Needs Coral Reefs" by Ramon del Prado, "Mga Kaibigan ko sa Bundok" by Eli Bartolome, and "Bulador de Casa" by Victor Covarrubias.
Equipping the Youth through Street Youth Empowerment Project (SYEP)
One recent skills development project for the youth is the two-day technical and vocational skills training, made possible by an external trainer from TESDA Manila last March 12-13, 2022. They taught the street youth participants with basic napkin folding and table skirting for their Food and Beverage course.
These are just some of the many successful projects of Childhope Philippines. If you want to witness more growth of our street children, you may also opt to volunteer for our activities or donate online.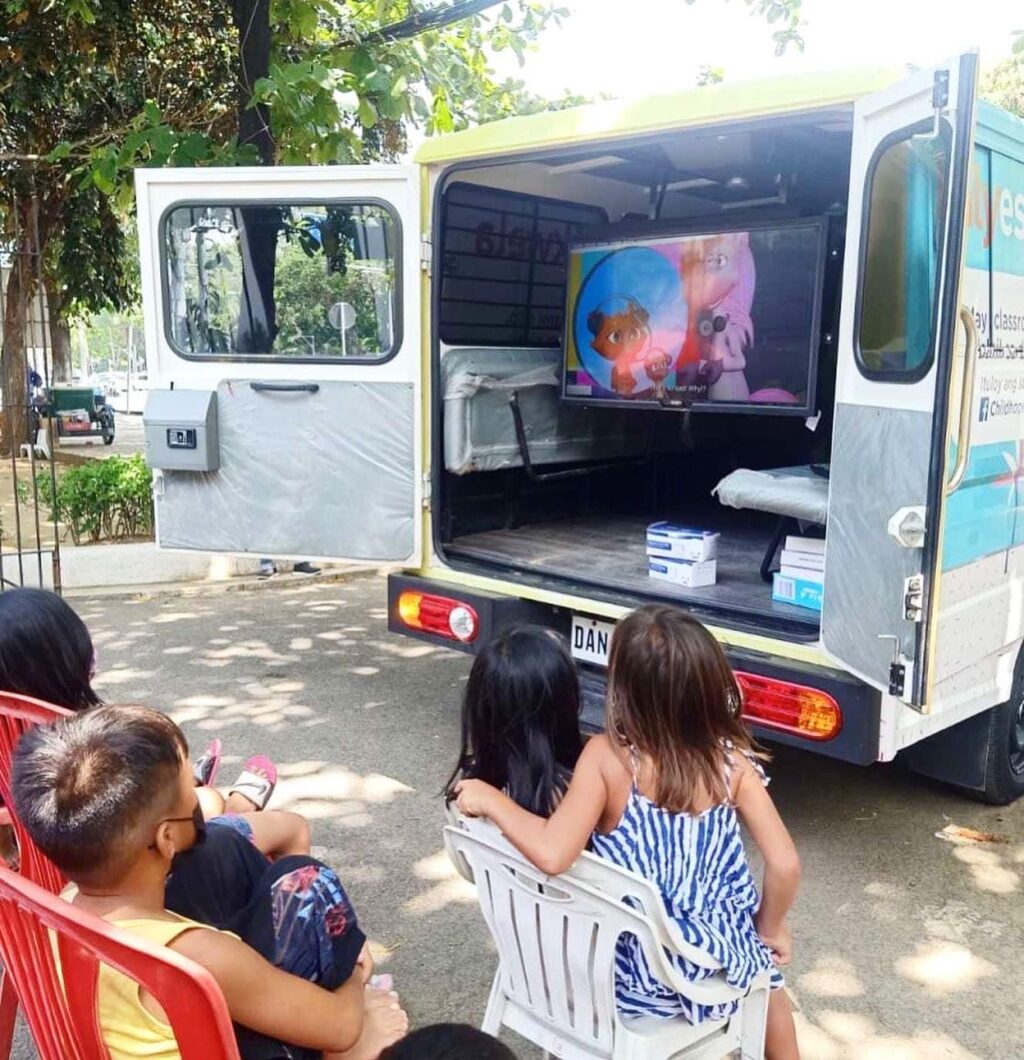 Donate Online for a Cause to Help Street Children in the Philippines
In conclusion, Childhope Philippines and Shopee PH have opened the doors for people to help underprivileged street children and youth. Invest in one child today and you would see how one life can help change an entire nation. There is hope for our nation, and you can partake in the betterment of our society through these little steps. Through the Shopee PH app, you have now the power to bring hope and light to these kids—in just a few taps.
What are you waiting for? Download the Shopee app on your iOS or Android devices and try its online donation feature now.