In a lot of ways, reading is a life skill. It holds a prominent position of relevance in a child's education and personal development. It is essential for the children living to succeed in school and in life in general. By acquiring the requisite reading and numeracy abilities, one can cultivate the capacity to study for life. These are critical components for developing individual competence and success that will eventually convert into a competitive workforce.
Furthermore, a child's education in these areas begins at a young age. Reading is a crucial skill that one should develop in order to thrive in whatever pursuit they do in life, as the above remarks made abundantly evident.
In this article, let's discuss the National Literacy Month, why it is important, and how Childhope Philippines provides support to the impoverished children to help them enjoy this basic right.
What is Literacy Month?
Held every September of each year, National Literacy Month aims to remind the public of the importance of literacy as a matter of dignity and human rights, as well as to advance the literacy agenda toward a more literate and sustainable society. In line with this, the literacy month is an opportunity for you to inspire the young people in your life to visit the library, choose a good book, and discover new worlds.
Children can get more involved in their education and learn about the connections between their local community, school, and the rest of the world by having access to literature. One way to meet the needs of children is through collaboration among educators, parents, and other caring adults.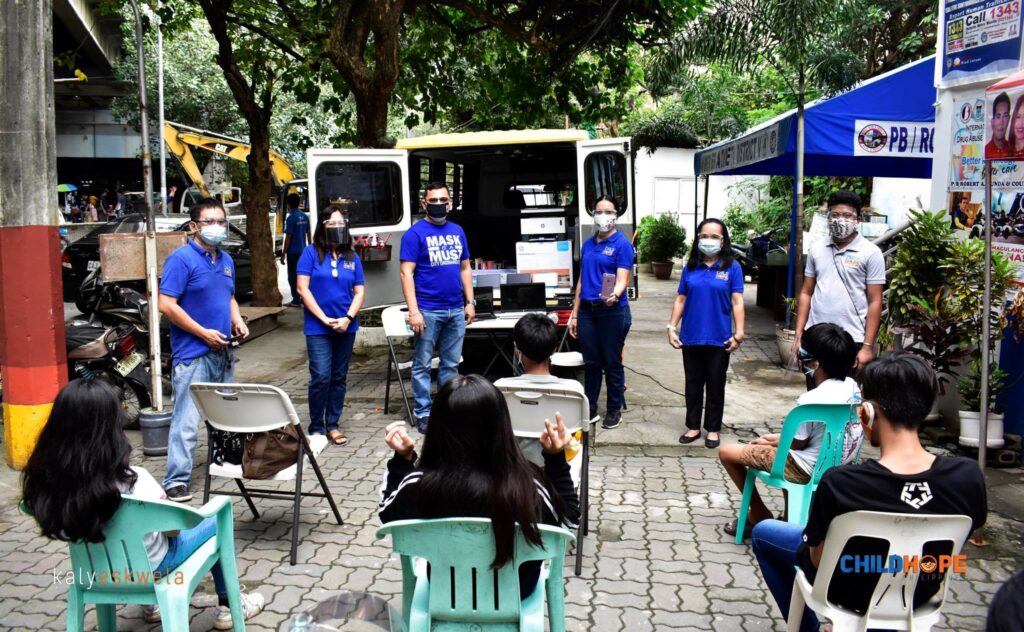 The Goal of Quality Education
Any nation would want to create and maintain a uniform vision for its educational system: one that supports cultural diversity; is free of prejudice; provides a secure environment and upholds human rights; and develops qualities, abilities, and talent among others. This is especially true in the Philippines, where the education system has been a cause for concern for many individuals.
It is important to prioritize access to inclusive education during times of crisis and abrupt change. In addition to being a fundamental human right, it has an effect on all of our other rights. Furthermore, according to the United Nations, maintaining a sustained state will be extremely unlikely when learning mechanisms fail.
Related Article: Non-formal Education: What Is It, and How Can It Help Street Children?
The Importance of Teaching Street Children and Youth
The right to education is a fundamental human right. However, despite our government's efforts to guarantee free education to every Filipino child, some people continue to be unable to take advantage of this entitlement for a variety of reasons. They mostly consist of street children and urban impoverished people.
Childhope Philippines is committed to lending a hand by offering a street education program as a way to connect with these young people. Here's how you can help.
How to Help with Street Children's Education
Fostering a love of writing and reading as part of daily life is one way to support children. You can also read aloud to children, discuss your favorite books with them, and help them choose new books at the library or bookshop.
Consider volunteering to inculcate the importance of reading to children. Reading aloud to their young children and chatting with them about the words and illustrations in books that are age-appropriate can help youngsters develop their language skills, their literacy, and their connections with their parents.
Donate to local book drives, libraries, and organizations. According to research, there are 13 books per child on average in middle-class neighborhoods, whereas there is just one book for every 300 kids in low-income areas. According to studies, kids of low-income parents who read to them from a young age, maintain books about the house, and attend a local library can improve their literacy abilities.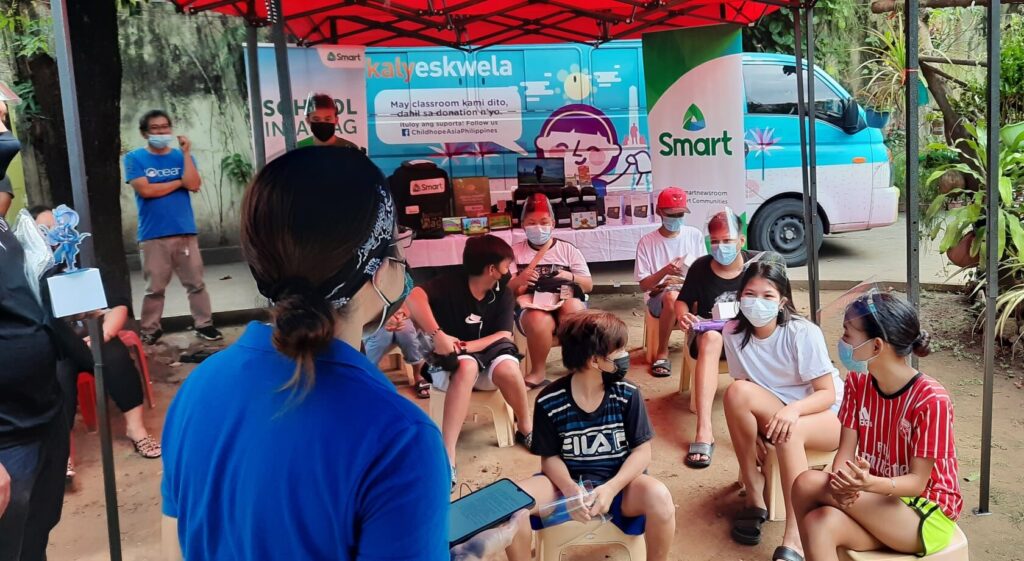 Childhope Philippines' Continuous Success in Bringing Education Close to Street Children
Not only during the literacy month, Childhope Philippines has consistently gone beyond to give street kids in Metro Manila's impoverished urban regions access to high-quality education. Here are two of the projects the organization has spearheaded:
KalyEskwela Program
The KalyEskwela program, which corresponds to "school on the streets," was developed by Childhope Philippines in an effort to make education more accessible to children. For teaching purposes, they operate mobile vans loaded with multimedia technology. Street children and teens are guided by street educators as they learn through modules under the Alternative Learning System (ALS), which has been approved by the Department of Education (DepEd).
Children who return to the official education system are also helped by this program for street kids. The product offers trade and technical skill training for older teenagers to assist them in finding employment so they can support both their family and themselves.
Community Book Drive Participation
Last September 17, 2022, Childhope teamed up with Century City Mall to host the Read It Forward: Community Book Drive. It was a campaign that aimed to foster learning while opening a door to endless possibilities and spreading the joy of reading to everyone.
Recognizing the impact of the pandemic to children, the campaign sought to provide these children with access to learning materials to ensure they didn't get left behind. And to help grace the event, Century City Mall also invited Ms. Hannah Arnold, Binibining Pilipinas International 2021 and the newest Childhope Philippines' Ambassador of Hope, to participate in a storytelling activity with 10 street children beneficiaries of Childhope Philippines.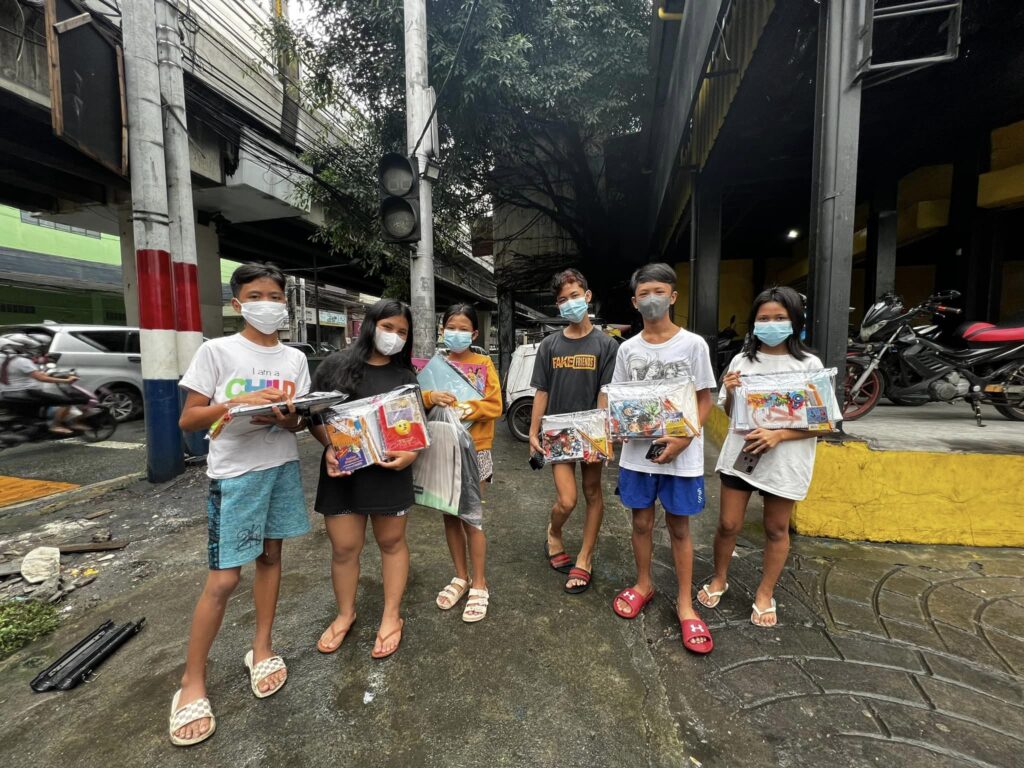 Advocate for Street Children Literacy
Literacy is an integral component in everyone's lives, especially in children. Given the lack of resources within their reach, we need to advocate for the indigent's right. Beyond the National Literacy Month, street children deserve to receive a high-quality education all year long. So what can you do?
Join Childhope Philippines' advocacy efforts for street children literacy. Join our team as a volunteer or make a donation to become the agent of change they need today. To help us inform and engage more people about our cause and keep them informed about our organization, kindly like, follow, and share our official Facebook page. Let's work together to give the street kids and their families a better tomorrow.