MAKATI, Philippines – Last September 17, 2022, Century City Mall hosted the Read It Forward: Community Book Drive, a campaign that aims to foster learning while opening a door to endless possibilities and spreading the joy of reading to everyone.
The event commemorated the United Nations' International Literacy Month this September, which is celebrated annually around the world to remind the public of the importance of literacy as a matter of dignity and human rights, as well as to advance the literacy agenda toward a more literate and sustainable society.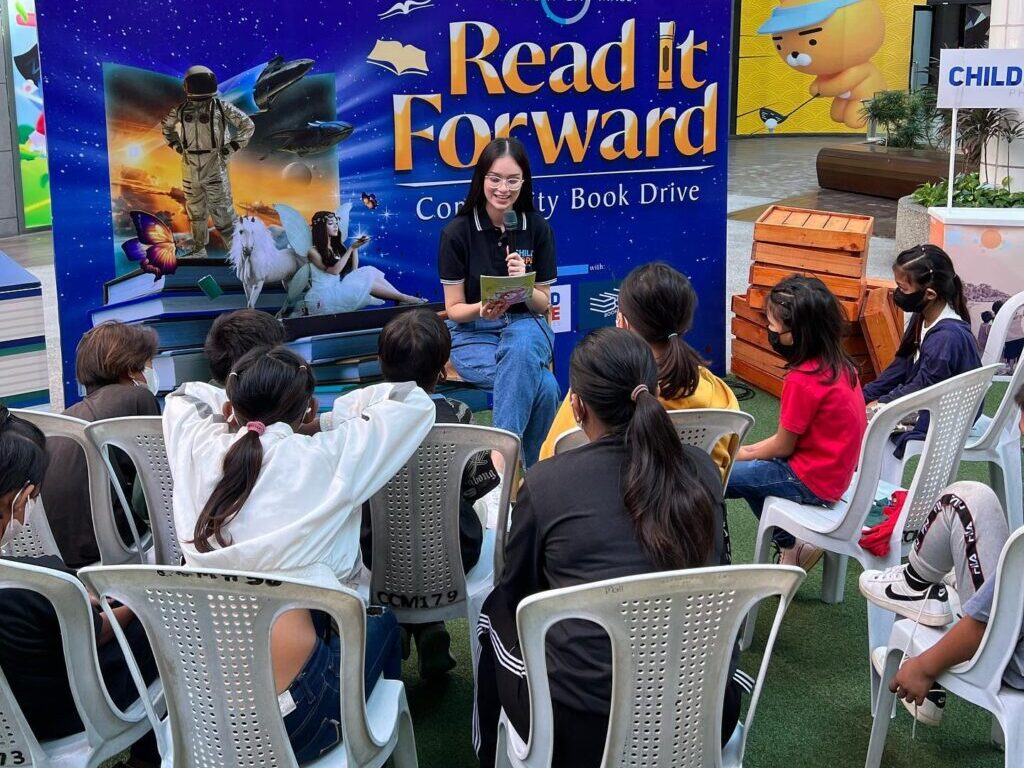 Natasha Pangilinan, Marketing Specialist of Century City Mall, explained why they came up with the idea and launched the event. "This pandemic created a great wall between children and learning materials. They stopped going to school because of the virus and some of them do not have direct access. And these things affect them so much—like what we hear from the news, they get left behind. Now, we aim to avoid them getting left behind. We believe that nobody should get left behind especially these times. We wanted to contribute to the community by helping children have access to learning materials."
Explaining Century City Mall's decision to create and launch the community book drive, Pangilinan continued, "We formed this event to make an action to step closer to lift our literacy gap, one book at a time."
Childhope Philippines' Participation in the Community Book Drive
To further the advocacy of promoting literacy among children, Century City Mall also invited Ms. Hannah Arnold, Binibining Pilipinas International 2021 and the newest Childhope Philippines' Ambassador of Hope, to participate in a storytelling activity with 10 street children beneficiaries of Childhope Philippines.
Ms. Arnold stated on social media that she was thrilled to be a part of this type of advocacy because she was able to inspire children to read books. "Celebrating International Literacy month with my Childhope PH family as an advocate for quality education and a bookworm myself I really want to encourage everyone to read it forward—spread awareness that literacy can transform and bring our community forward," Arnold said.
This community book drive will be open to the public throughout September and will encourage people to donate by bringing pre-loved or brand new books at Level 4, Al Fresco Hall, Century City Mall. All donated books will be donated to Childhope Philippines' street children beneficiaries.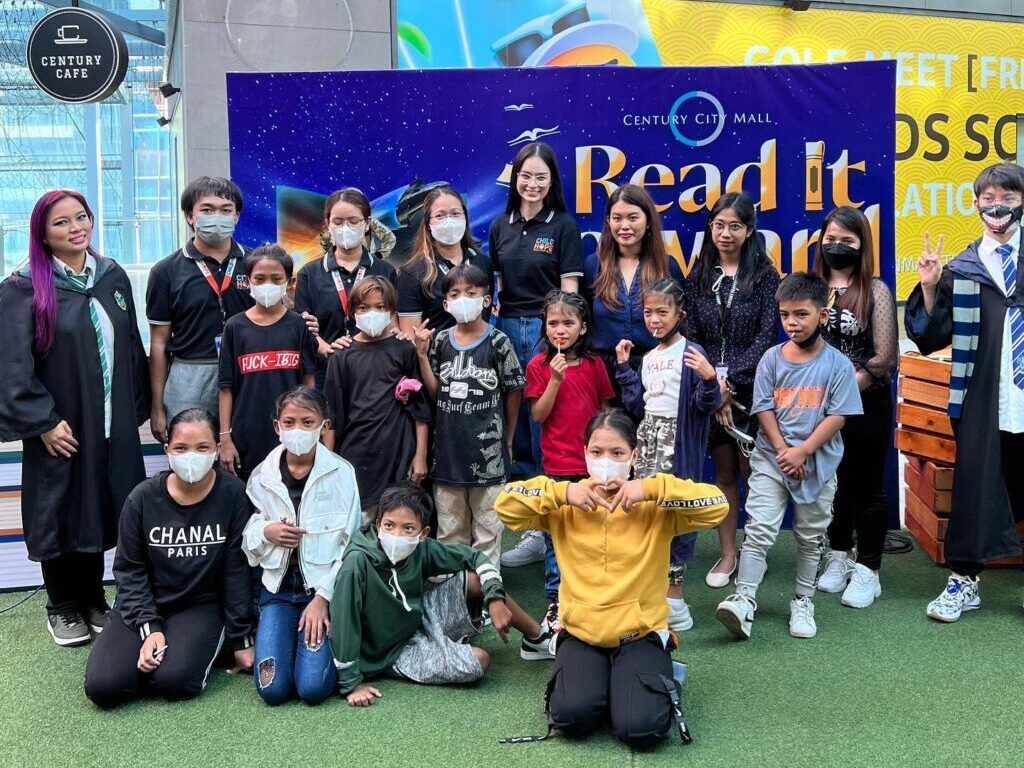 Watch the virtual launch of Read It Forward for the benefit of Childhope Philippines street children here.
Related News: Celebrating the Academic Achievements of Street Children of Metro Manila
Be an Agent of Change Today
Literacy is an integral component in everyone's lives, especially in children. Given the paucity of resources within their reach, indigent communities struggle to enjoy this right. Street children deserve to receive a high-quality education, and the community book drive is but one of the many things we can do to help them forge a better future.
Join Childhope Philippines' advocacy efforts and contribute to efforts for the street children. Join our team or make a donation to become the agent of change they need today. To help us inform and engage more people about our cause and keep them informed about our organization, kindly like, follow, and share our official Facebook page. Let's work together to give the street kids and their families a better tomorrow.