Job seekers choose work according to their motivations. Initially, the pay and experience are enticing incentives for someone to vie for a job post. After saving money and gaining the skills, however, the drive to stay may go past beyond those things. Most employees choose to stay longer in an office where they feel valued. Hence, workplace wellness programs are crucial in a company.
Due to the COVID-19 pandemic, many employees struggle with their current work setup, with some resuming their work in offices and other employees still working remotely. In short, many are still transitioning. Hence, today is the best time for business owners to extend their help through employee wellness programs. Read on and know its value, effects, and best practices that you could adopt to make your workplace wellness programs better today.
What Is Workplace Wellness?
Global Wellness Institute defines workplace wellness as any activity or policy designed to support healthy behavior among employees and to improve health outcomes. Of course, this may depend on the field; but it may include programs such as health screening, fitness planning, and learning fairs to promote the "culture of wealth" within the office.
Importance of Workplace Wellness
Just like how machines cannot function well with rusty gears, a company cannot perform well with unhappy and unhealthy staff. Aside from the staff maintaining a healthy physique, business owners must also nurture their staff's mental wellness.
With the effects of the pandemic and rapid changes when it comes to technology, stress and anxiety have been taking a toll on almost everyone's mental health. Based on the CIPD Health and wellbeing at work 2021: survey reports, results have found that mental health is the most common focus of wellbeing activity and shared the next listed points:
Workload/volume of work (59%);
Management Style (32%);
New work-related demands or challenges due to homeworking (31%);
Family (25%);
COVID-related anxiety (23%);
Personal illness/health issue (22%);
Poor work-life balance (20%); and
Relationships at work (20%)
Having this said; many employees may be subject to added stress since the implementation of lockdown measures. These, on top of other health risks and chronic illnesses, could inhibit productivity and good performance. They could also affect the entire team, especially when one is absent for days.
So, to keep the team in their top shape, health programs must be enforced. Apart from the usual health coaching, stress management during lockdowns will make them have a better mental health state.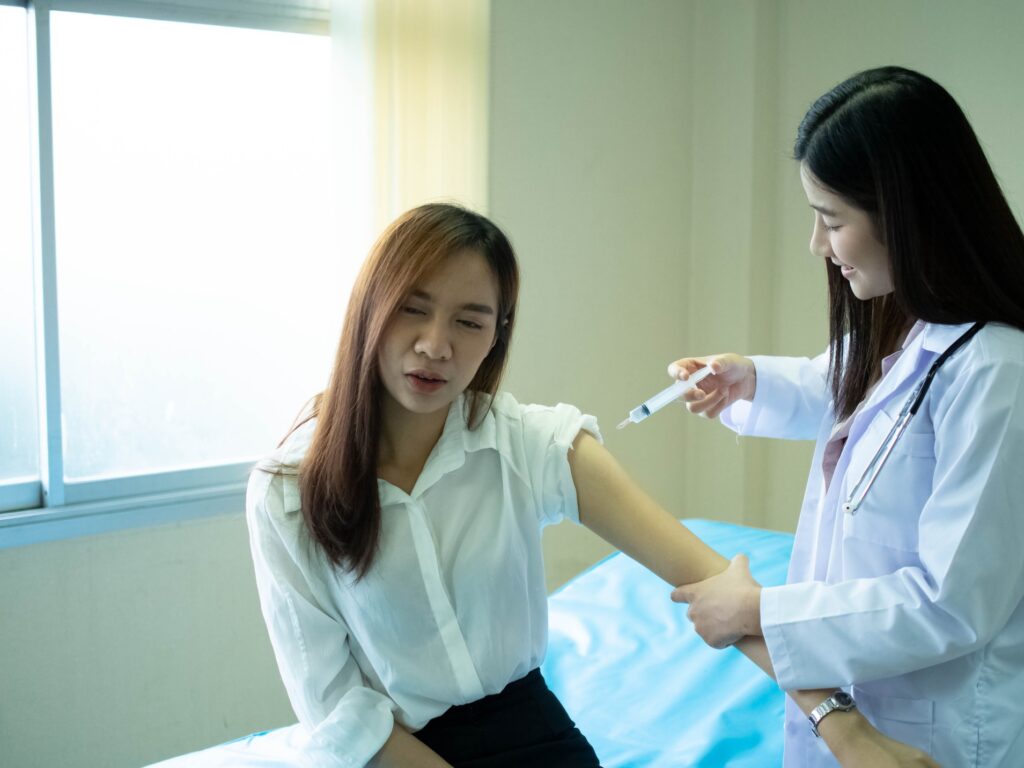 Effects of Workplace Wellness
Health wellness does not only affect the person; it also affects the whole team. With that, here are the effects of health wellness programs for the company:
1. Reduced Absenteeism and Lost Time
If a staff feels unwell, then they might be gone for days or weeks. Even though this is normal in a team, having frequent absences may also impact the entire workflow process. So, health programs make employees less prone to health issues and boost the efficiency of the team.
2. Improved Work Performance
It's hard to focus on the daily work tasks when you are battling serious health conditions, anxiety, and fatigue. That said; with the help of health wellness programs, employees will be able to lessen the burden that hinders them from giving their 100% effort to their projects. Keeping the team healthy will make them more productive.
3. Improvement in Employee Morale
Health programs will make employees feel that they are valued. Knowing that the management puts effort to improve their wellbeing boosts their morale. Aside from that, good morale also translates to better work culture. Seeing the team have a happy and healthy work-life could also motivate others.
4. Lower Turnover Rate
With lesser health risks and fewer absences, the chances of leaving the job or making them pause for a while will be reduced. In turn, this lessens the turnover rate and will make talented workers stay longer in the team. Also, this will reduce the cost and effort of hiring and training new staff to complete the team.
5. Lower Health Care Cost
Health care costs, especially with the surge of COVID-19, will really break one's bank. Having wellness programs helps reduce health costs which could help employees save a fair amount of personal healthcare costs.
Employee Engagement in Workplace Wellness
Workplace wellness programs will not be successful without the participation of the staff. While attendance can be required, active involvement from the team cannot be faked. So to make the programs better, provide them with better reasons to join, instead of forcing them due to sanctions. Better ways to engage them are listed below.
· Wellness Events
Before, wellness events can be easily arranged. But with the "new normal" hazards, business owners must be able to provide these programs without health risks. Today, there is a wide variety of health coaching sessions available through online meetings. There are also online fitness programs that the business owners could arrange for the team to keep their bodies moving, even if they're at home.
· Free Health Services
To ensure safety during the back-to-office season, business owners could offer free antigen testing to reporting staff. This wellness project will not only ensure a COVID-free workplace, but also free their anxiety of getting the virus in the office. Aside from that, the company could also partner with clinics to provide COVID-19 vaccine drive and mental health checkups.
· Handy Resources
Remind the value of health and wellbeing through helpful tips and info sent through emails. These resources can be in the form of images, videos, or bite-sized blogs that they can read during their free time. Giving them frequent reminders could influence them to develop a habit and live a healthier life.
· Incentives
A rewarding system might be a good way to enforce volunteer programs. It does not need to be grand. You can award healthy meal coupons when they have completed a health program or other similar concept.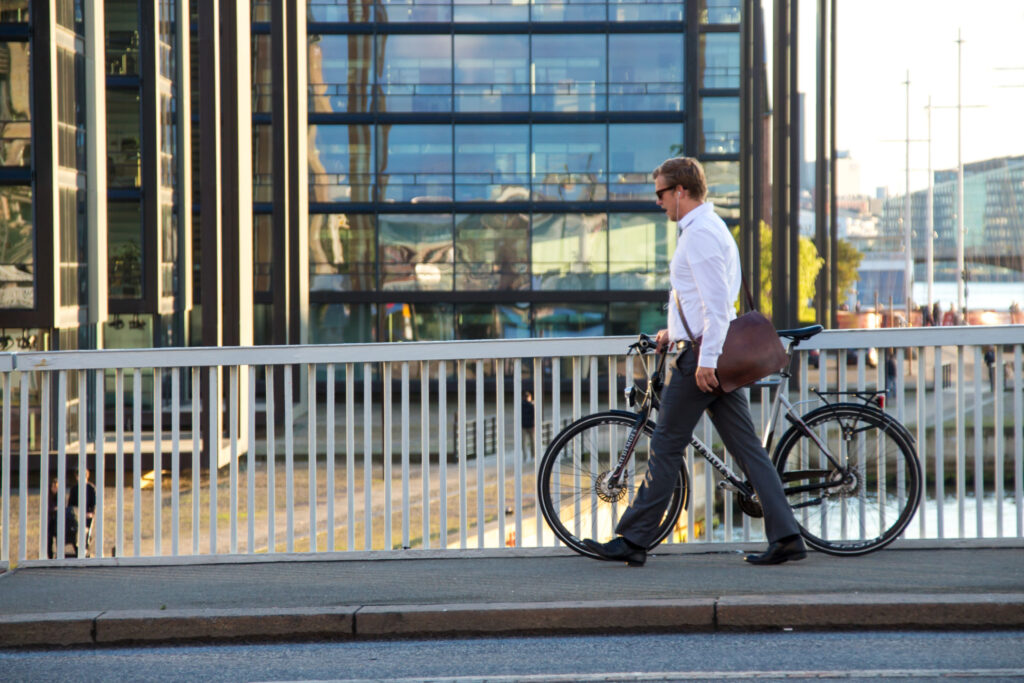 Ways to Promote Health and Wellness in the Office
1. Cycling or Walking to Work
For nearby employees, encourage them to use bicycles instead of using cars. Aside from being away from crowds, cycling will help them move their body and provide them extra energy at work. If not possible, then motivate them to use the stairs instead of elevators when inside the building.
2. Using Health Apps
Suggest free mobile health apps that they could install to track their daily health progress. For instance, install apps for fitness tracking, including step counter or daily water intake monitoring.
3. Giving Enough Breaks
Even though workloads are piling up, advise them to consume their breaks away from their screens. Encourage them to use this free time for themselves. They could walk around to get some air, nap, or eat their snack. Working straight eight hours a day would cause them burnout.
4. Allowing Hybrid Office Schedule
Business owners could allow their teams to manage their schedules and divide the week into remote and in-office work. This would free them from the daily commute and give them extra time at home. This is also helpful in keeping the workplace safe from sudden COVID-19 surges.
5. Getting Feedback
To make the workplace wellness program better, getting their insights is encouraged. Get their ideas and health and safety concerns and use them as a basis in creating the programs. It will make the team feel more involved.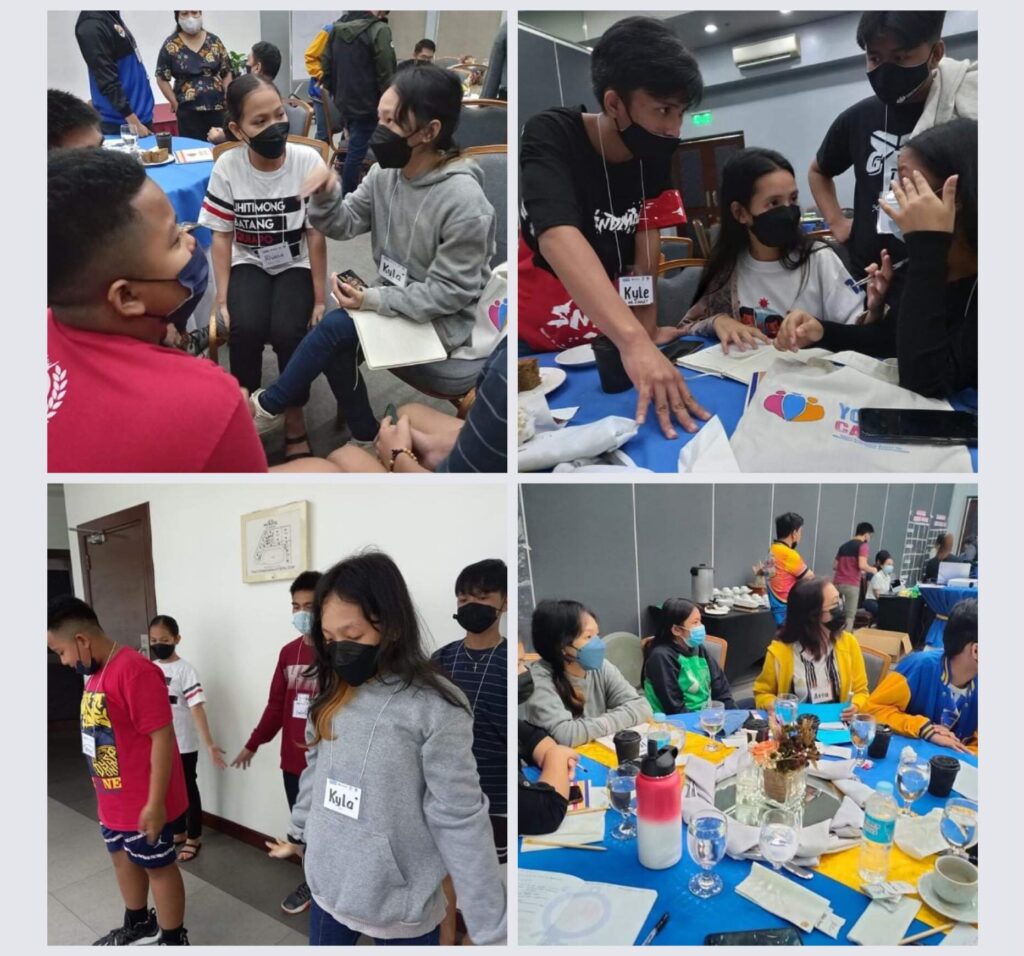 Ways to Improve Wellness Programs
Create wellness programs that resonate with your team members. Here are ways on how to craft better workplace wellness programs from CDC:
Design – Seek your team members' support and input through survey sheets and group meetings. Employers could also create a wellness group to handle and monitor this program for the entire company. Also, the wellness program must be designed with clear goals for better execution.
Implement – Work closely with the assigned team during the conduct of the programs. Consider both online and offline platforms to allow diversity, especially when you have team members that belong to Baby Boomers to Gen Z.
Assess – After conducting a program, always assess the results. You can use a survey sheet or gather the team leaders to relay the feedback of the members. It can be a good benchmark for the next activities.
How Childhope Philippines Engages Employees
Childhope Philippines recognizes the passion and effort of each volunteer in the attainment our mission and vision. That is why we value our team's workplace wellness through programs that could improve their wellbeing. In February 2022, we conducted a 3- Day Training on Child Participation and BCPC. This was facilitated by the City of Manila Council for the Protection of Children (MCPC) and Plan International Inc. at Microtel UP Technohub. Five (5) youth leaders took part in this training together with their social workers.
Aside from active volunteers, we are also leading a better work culture for interns. Last March 4, we welcomed our interns and guided them through the onboarding process. These simple programs speak of our commitment to valuing our volunteers and interns not only with the duties but also through a guided process aimed to nurture their wellbeing. Join our team today! For more details, browse through our website and contact our team.