On account of Republic Act 10661, November is declared as National Children's Month. This month-long celebration for children aims to help people to realize children's rights as individuals—to have the access to healthcare, education, and a healthy environment.
The Council for the Welfare of Children (CWC), the National Youth Commission (NYC), and the Department of Social Welfare and Development (DSWD) joined forces to raise awareness on children's rights and the significance of implementation of laws to protect and care for their wellbeing.
Children's Rights and Their Importance
National Children's Month encourages Filipinos to take part in this movement. Children are individuals; thus, they should have their own rights. Additionally, these rights should be experienced by all and not just those who are in high economic status. Children's rights are important because of the following:
The lives of children are as important as adults.
Children need guidance growing up.
Children's lives are affected by their environment.
They play a vital role in the society, especially when they get older.
The development of children's future is influenced by family, society, and political governance.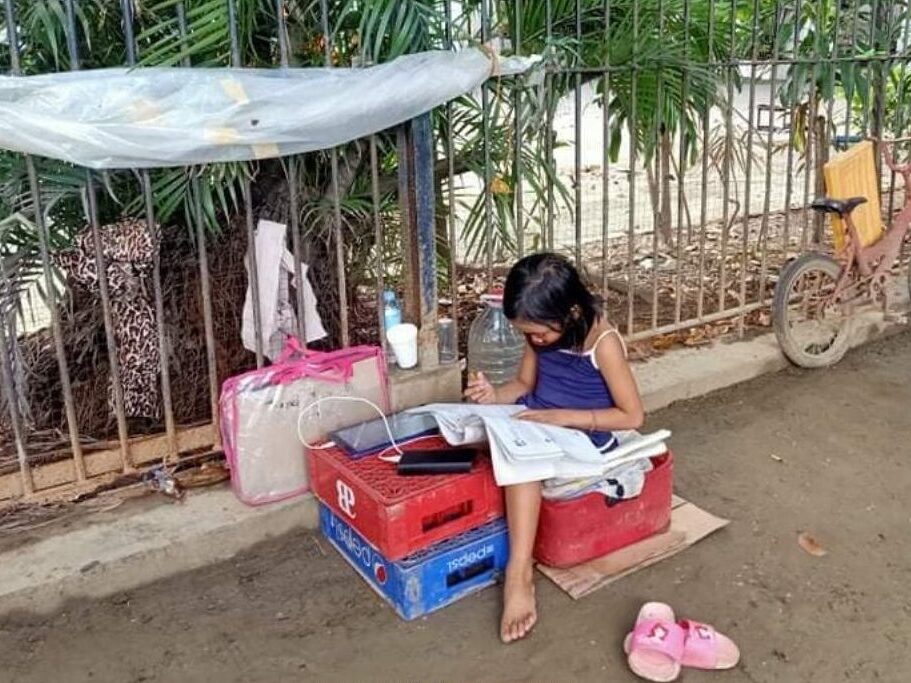 What are Children's Rights?
The Child and Youth Welfare Code (Presidential Decree no. 603) states, "A child is one of the most important assets of the nation." Hence, children are entitled to have the following rights to protect them.
Every child is endowed with the dignity and worth of a human being from the moment of his conception, as generally accepted in medical parlance, and has, therefore, the right to be born well.
Every child has the right to a wholesome family life that will provide him with love, care and understanding, guidance and counseling, and moral and material security.

2.1. The dependent or abandoned child shall be provided with the nearest substitute for a home.

Every child has the right to a well-rounded development of his personality to the end that he may become a happy, useful and active member of society.

3.1. The gifted child shall be given opportunity and encouragement to develop his special talents.
3.2. The emotionally disturbed or socially maladjusted child shall be treated with sympathy and understanding, and shall be entitled to treatment and competent care.
3.3. The physically or mentally handicapped child shall be given the treatment, education and care required by his particular condition.
Every child has the right to a balanced diet, adequate clothing, sufficient shelter, proper medical attention, and all the basic physical requirements of a healthy and vigorous life.
Every child has the right to be brought up in an atmosphere of morality and rectitude for the enrichment and the strengthening of his character.
Every child has the right to an education commensurate with his abilities and to the development of his skills for the improvement of his capacity for service to himself and to his fellowmen.
Every child has the right to full opportunities for safe and wholesome recreation and activities, individual as well as social, for the wholesome use of his leisure hours.
Every child has the right to protection against exploitation, improper influences, hazards, and other conditions or circumstances prejudicial to his physical, mental, emotional, social and moral development.
Every child has the right to live in a community and a society that can offer him an environment free from pernicious influences and conducive to the promotion of his health and the cultivation of his desirable traits and attributes.
Every child has the right to the care, assistance, and protection of the State, particularly when his parents or guardians fail or are unable to provide him with his fundamental needs for growth, development, and improvement.
Every child has the right to an efficient and honest government that will deepen his faith in democracy and inspire him with the morality of the constituted authorities both in their public and private lives.
Every child has the right to grow up as a free individual, in an atmosphere of peace, understanding, tolerance, and universal brotherhood, and with the determination to contribute his share in the building of a better world.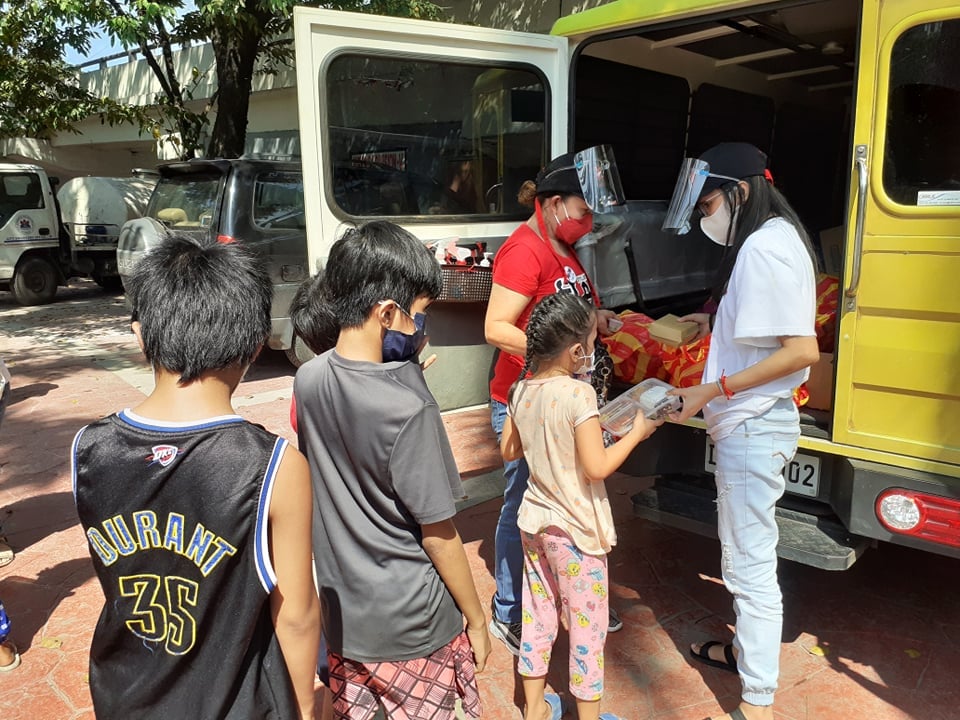 Childhope Philippines Mobilizes Support for Children in Street Situations (CISS) through #GivingTuesday
Originally, #GivingTuesday occurs on the Tuesday after the US Thanksgiving holiday. It is a day to inspire generosity amongst billions of people around the world to support the causes they believe in and the communities they care about. Visit the website of Giving Tuesday to know more about their movement.
Every year since 2012, #GivingTuesday has raised millions of dollars for charitable causes. Anyone—whether individuals, nonprofits, or companies big and small—from anywhere can give and be part of the biggest philanthropic movement in the world. The goal of the movement is to create a wave of generosity that lasts well beyond a day to create lasting change.
This November 30, 2021, Childhope Philippines joins the global generosity movement to inspire hundreds of millions of people around the world to give, collaborate, and celebrate generosity—whether it's some of your time, a donation, or the power of your voice in the online community—to empower the street children, advocate for children's rights, and make a lasting impact in their lives.
With your help, we can provide a healthier and nurturing environment where street children and youth can feel loved. And they can get the life they deserve.
How to Join the #GivingTuesday Movement?
Join us in our cause to empower street children in providing integrated direct service programs in education, health, and social services; all of which aimed at the holistic development of Filipino street children in Metro Manila.
Childhope Philippines suggests four main methods of putting your support behind this worldwide movement:
1. Donate your time and talent.
Join our team of dedicated volunteers to help us empower street children and youth in Metro Manila. On November 30, there will be a huge program and volunteer orientation for volunteer aspirants who want to be part of our team. Register here: https://childhope.org.ph/volunteer-childhope/.
2. Spread the word.
Aside from celebrating generosity, the month of November is also a celebration of Children's month. We encourage people to join us in social media campaigns. Post a picture with showing a #iGiveHope to street children and youth and write a caption why they want to give hope to street children and youth of Metro Manila.
3. Donate money.
Collected #GivingTuesday monetary donations on November 30 will go towards the implementation of our Street Education and Protection Program for street children in Metro Manila. This program provides opportunities for alternative education, counseling and social services, health and medical services, as well as skills development opportunities.
4. Partner with our cause.
For businesses, #GivingTuesday participation can be part of a formal CSR plan or participation can be as simple as sharing information on social media or making a donation. Corporate partnerships are another valuable way that companies can show their support for our cause for street children and during the #GivingTuesday event. To sign up as a partner, visit the Childhope Philippines Facebook page. You can also reach out to Childhope PH's Resource Mobilization and Communications Team for help designing a plan.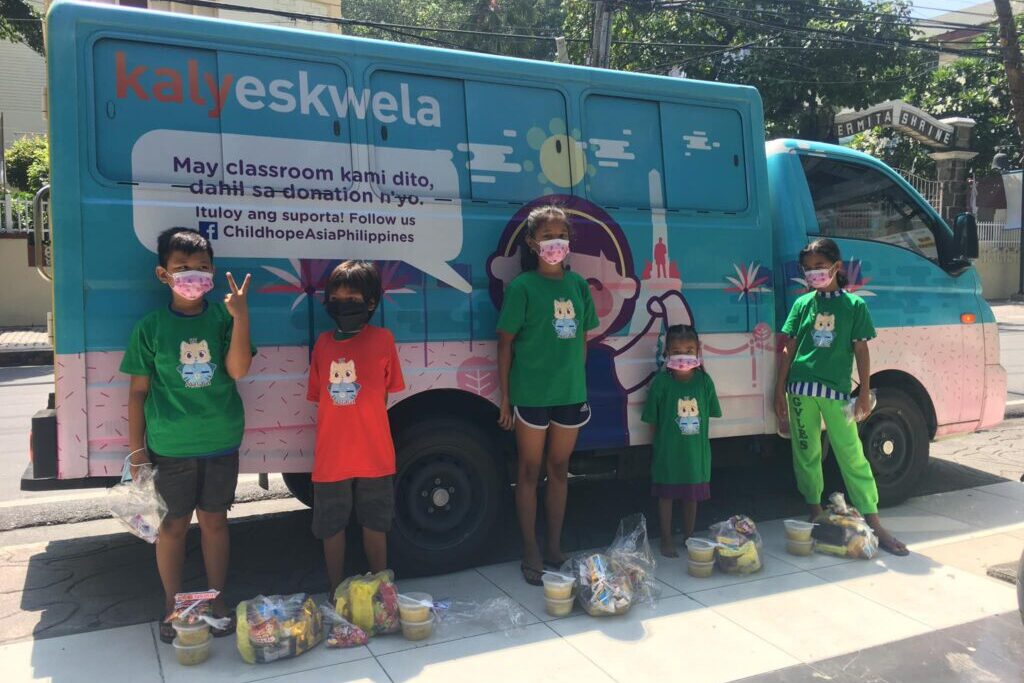 Celebration of Children's Rights: MusiKalye 2021
In line with celebrating generosity, people are all welcome in the virtual variety show for this year's MusiKalye. This is a virtual event showcasing street children and youth God-given talents, which would be streamed through YouTube Live.
This year's MusiKalye is dedicated to all donors, partners, advocates, and volunteers who have generously shared resources to help Childhope Philippines continue their program and projects for their street children, youth and family beneficiaries. Through music, street children will showcase their sincerity and gratitude to thank all the people who have helped them in these uncertain times.
Join Our Cause for the Youth and Street Children
In this time of pandemic, we make sure to go the extra mile in helping children reach their potential through our programs such as KalyEskwela, KliniKalye, Street Youth Empowerment Project and our recent project Kalyenderia Mobile Soup Kitchen: Childhope's Community Feeding Program. All these became possible with our partners who supported us to keep our programs and projects and, most importantly, help advocate for children's rights.
You can be part of our team, too! One way is to show your support through donation. You can also team with us and volunteer for our cause. Together, let's give the next generation better opportunities—better lives.