MANILA, Philippines – Childhope Philippines Foundation held its face-to-face Recognition Day for their 56 street children clients at Manila High School, on August 21, 2022.
The primary purpose of the event was to recognize the academic accomplishments of their street children clients (non-scholars or scholars) who have been given the opportunity to receive a formal education with the support and guidance of Childhope Philippines and its donors.
Dr. Herbert Carpio, Executive Director of Childhope Philippines Foundation, officially opened the program with a video message, delightedly congratulating all the street children who moved up or graduated to their assigned curriculum. He said, "We admire their resilience and unwavering desire to pursue education amidst the great challenges they faced during the past couple of years". He also extended his greetings to all the parents, guardians, and relatives of the children for their undeniable support and trust for their children.
Dr. Carpio also gave his appreciation speech to the donors, partners, and sponsors of Childhope Philippines for the trust and help in spreading hope and fulfilling the dreams of each of the children in need.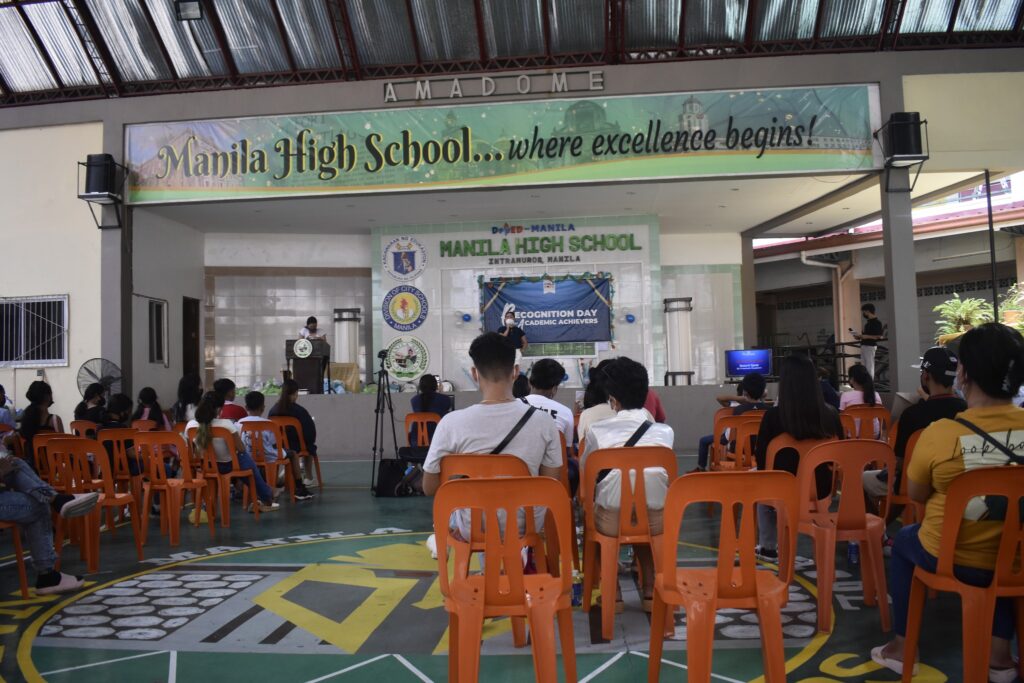 Childhope Philippines' Scholars Share Their Thoughts this Recognition Day
Four of the Childhope Philippines' six college graduate scholars—J. Mercolita, R. Reyes, J. Ma, and C. Suspene—also attended the event and gave inspirational gratitude speeches. One of the mothers delivered the appreciation speech at the event on behalf of J. Cepres, one of the graduate scholars.
In their gratitude speeches, they discussed how Childhope Philippines made a significant impact in their lives. They reminisced about their childhood memories such as the challenges they faced while living on the streets and in school, and how they bravely faced and overcame them by joining the Street Education and Protection Program of the organization. As a result, they expressed their heartfelt gratitude and appreciation to all members of Childhope Philippines for believing in their abilities and providing them with a life-changing opportunity to achieve their life goals through education.
J. Mercolita expressed her heartwarming message toward Childhope Philippines, "Yung gratitude speech ko, hindi ko siya ma-put into words kasi parang ang overwhelming. Nakakataba ng puso yung ginagawa niyo, kaya sana lahat po kayo dito…lahat ng mga mag-aaral ng Childhope (ay) makapagtapos." (I can't put my gratitude speech into words, since I feel overcome with emotions. What you're doing fills my heart with joy, and I sincerely hope that all of you here…all of you Childhope students can graduate.)
Remarkably, these students are one step closer to realizing their dreams, not only for themselves and their families, but also for becoming a source of inspiration for other street children like them. Their success story collectively serves as living proof that other street children, too, can have a bright future despite the stigma and discrimination they face.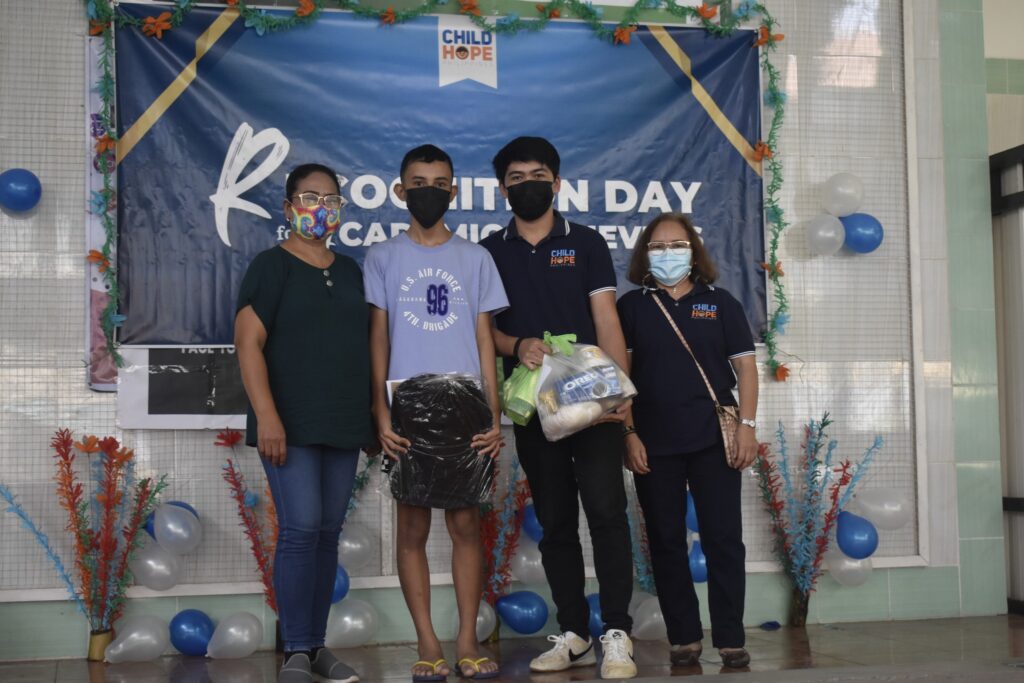 Words of Encouragement for Their Fellow Students this Recognition Day
The students also gave advice to other Childhope Philippines' scholars not to squander the opportunities provided by the organization and to continue striving for their goals.
J. Ma mentioned in her gratitude speech, "Kapag may mga chances, may mga opportunity na binibigay sa inyo, i-grab niyo lang talaga kasi ito ang binigay sayo ni Lord…binigay ni Lord na way para mas mapatunayan mo pa sa sarili mo na hindi ka lang ganiyan—hindi ka lang dapat ganiyan." (If you are given chances or opportunities, seize them because this is what the Lord has given you. The Lord gave you this opportunity to prove to yourself that you are more than what your current circumstances are allowing you to be.)
Meanwhile, R. Reyes also gave her encouragement to the other children. "Maniwala lang kayo sa sarili niyo kasi kahit ibang taong walang tiwala sa inyo na 'di niyo kaya…basta as long [as] na alam niyo na may tiwala kayo sa sarili niyo, magagawa at magagawa niyo." (Simply believe in yourselves because even other people might not have enough belief in you…as long as you know that you can succeed, you will.)
Likewise, C. Suspene also reminded her fellow scholars, "'Wag niyong sayangin yung oportunidad na pinagkaloob sa'tin ng Childhope dahil yung bawat tulong na' yan—mapa-pinansyal man 'yan o mga school supplies at paggabay na binibigay nila sa'tin—lahat ng 'yan ay sobrang laking bagay." (Don't waste the opportunity that Childhope has given us because every bit of help—whether it's financial aid or school supplies and guidance they provide us with—all of that is a big deal).
Handing Out of Certifications
After the gratitude speeches, Childhope Philippines proudly handed out certificates to 56 street children who either moved up or graduated to their designated curriculum. The organization also honored street children who received academic excellence this school year. Aside from the certificate, street children received gift grocery packages and school bags.
The event formally ended with closing remarks from Ms. Helen Quinto, assistant executive director of Childhope Philippines. She congratulated all the children—together with their family and friends—who moved up and graduated, as well as those who finished the academic year with scholastic achievements. Ms. Quinto also quoted Confucius as she reminded the children to always focus, not on their failures, but on how they stand up every time they fall as she believes that is what truly matters.
Finally, one of the advices she gave for the children's next endeavors both in their education and in their lives was: "Huwag niyong isipin na dito na natapos ang paghukob ng iyong karunungan, kundi ito ay isang pagbubukas ng isa pang pintuan upang mahubog pa ninyo ang inyong antas ng kaalaman." (Do not think that this is the conclusion of the process of developing your wisdom; rather, consider it the opening of another door to allow you to continue to develop your level of knowledge.)
The 2022 Recognition Day of Childhope Philippines has been carried out in partnership with their Educational Assistance Program (EAP) donors, GCash, Conti's Bakeshop & Restaurant, Manila High School, Fly Ace Corporation, Vienna Groups, Algar Information, Bloodworks, Dr. Aleta, Angelo King Foundation, J. Lim, M. Fernando, L. Juan, F. Karamihan, J. Chua, L. Chua, and L. Ong.
The celebration was also promoted on the foundation's official Facebook page. Here's the full video of the Recognition Day 2022.
Related News: Childhope Philippines and Asia Select's Partnership to Advocate for Youth Development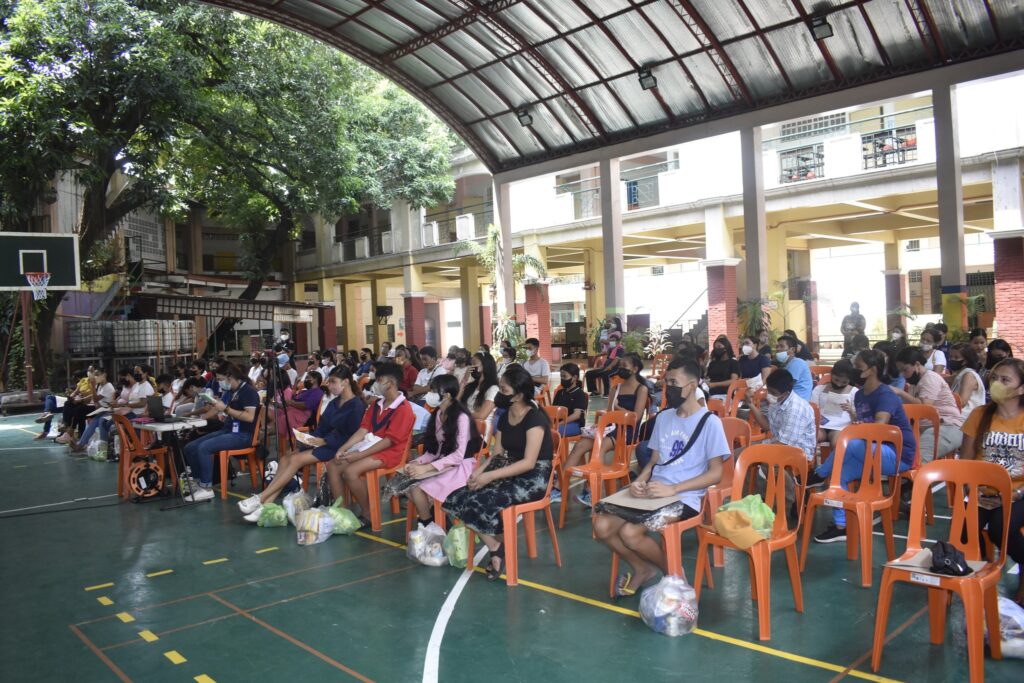 Give Street Children a Glimmer of Hope for Their Dreams
A system that empowers youth must assist them in realizing their full potential. They need help defending the rights of the less fortunate. These include the rights of street children to receive a high-quality education. This year's Recognition Day reinforces just that.
Join Childhope Philippines' advocacy efforts and contribute to efforts for the street children. Join our team or make a donation to become the agent of change the world needs today.
To help us inform and engage more people about our cause and keep them informed about our organization, kindly like, follow, and share our official Facebook page.
Let's work together to give the street kids and their families a better tomorrow.