Online video games used to be a simple pastime for kids. Sadly, these games get in the way of their studies, causing poor learning performance. Nonetheless, 2019 saw these pastimes evolving into sporting events, and had since gained recognition as a sport in addition to traditional sports in Southeast Asia. Now known as "esports," this has become a highly famous event in the recent years for kids and adults alike. Today, esports in the Philippines is now a thriving industry. People coming from diverse age groups and backgrounds are avid fans of esports!
The Rise of Esports in the Philippines
The industry of esports in the Philippines has been seeing huge growth, while also bringing great pride to the country. Even before esports gained traction in the Philippines; gamers had already been garnering accolades and bringing home medals left and right. In 2020, the Sibol Mobile Legends: Bang Bang team brought their A game and won the first-ever esports gold medal in the 30th Southeast Asian Games for the country. We also bagged two more gold medals from our wins in DOTA 2 and Tekken 7 games.
As gaming PCs and consoles become more common forms of pastimes, the need for more video games also went up. With that, more gamers are keener on being professional gamers; some of which wanting to turn their passion into a rewarding career. This led Ronald Robins and Eric Redulfin to build their own pro esports teams—the Mineski Pro Teams and TNC Pro Team.
Both Mineski Pro Teams and TNC Pro Team compete in various global and local esports events. They were also among the first to set the spotlight on the local gaming esports in the Philippines. Mineski took home the gold in the 2018 DOTA 2 Asian Championships, while TNC won the 2016 World Electronic Sports Games.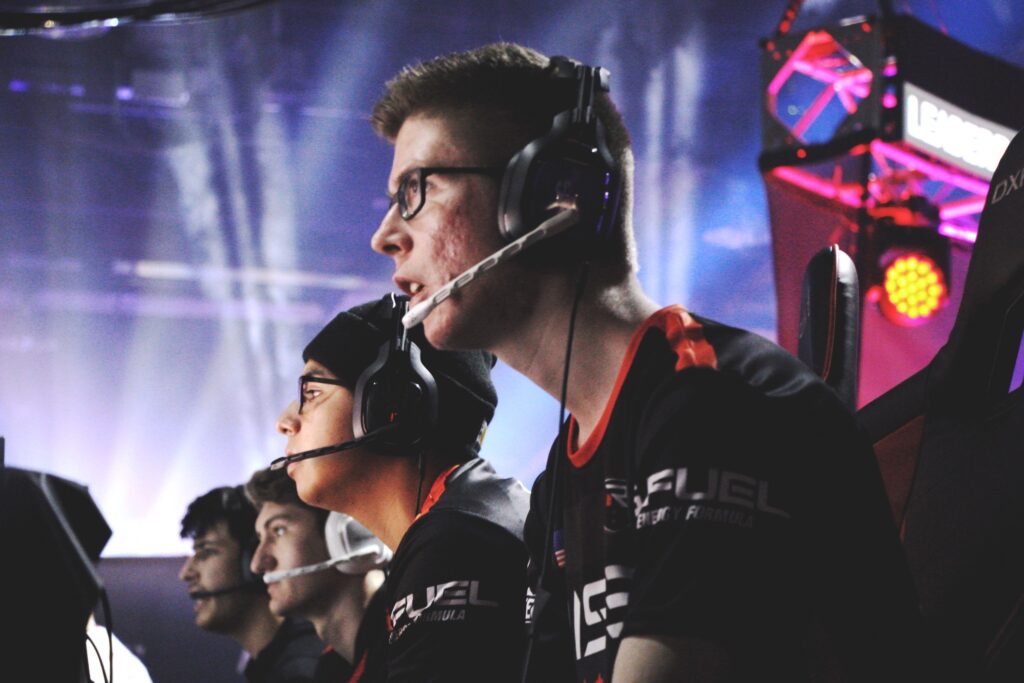 Esports in the Philippines and Online Gaming
The country's esports sector paid massive regard to online gaming. Such is the case with the Mobile Legends Professional League (MPL) in the SMX Convention Center last 2019. Thousands of people went out to watch the event—both online and offline. After the event, the Philippines became Mobile Legends' (ML) second-largest market. The nation had 2.65 million daily active users, and an 8.78% CAGR over the past five months.
Sadly, other game titles are not as famous as ML. Despite the rising fame of Fortnite and Call of Duty: Warzone, the country's esports and gaming community have yet to support local esports leagues.
MPL Cares Launches Jersey Auction for Childhope Philippines
The country's Mobile Legends: BangBang Professional League (MPL) just held an online bidding for Childhope's KalyEskwela program. This program is part of MPL Cares' goal to assist Childhope in its mission to help provide free learning aid to street children. MPL Cares aims to help and make a good impact on society through esports. At the same time, they also plan on promoting esports in the Philippines.
"We are grateful for our Filipino esports athlete players who are using their strength to drive a positive force in the lives of the children," said Matt Jaron, Business Development Manager of MPL. "This season, Lakas ng Pinas is not just felt in the games, but also in the good that we do to bring back to our community."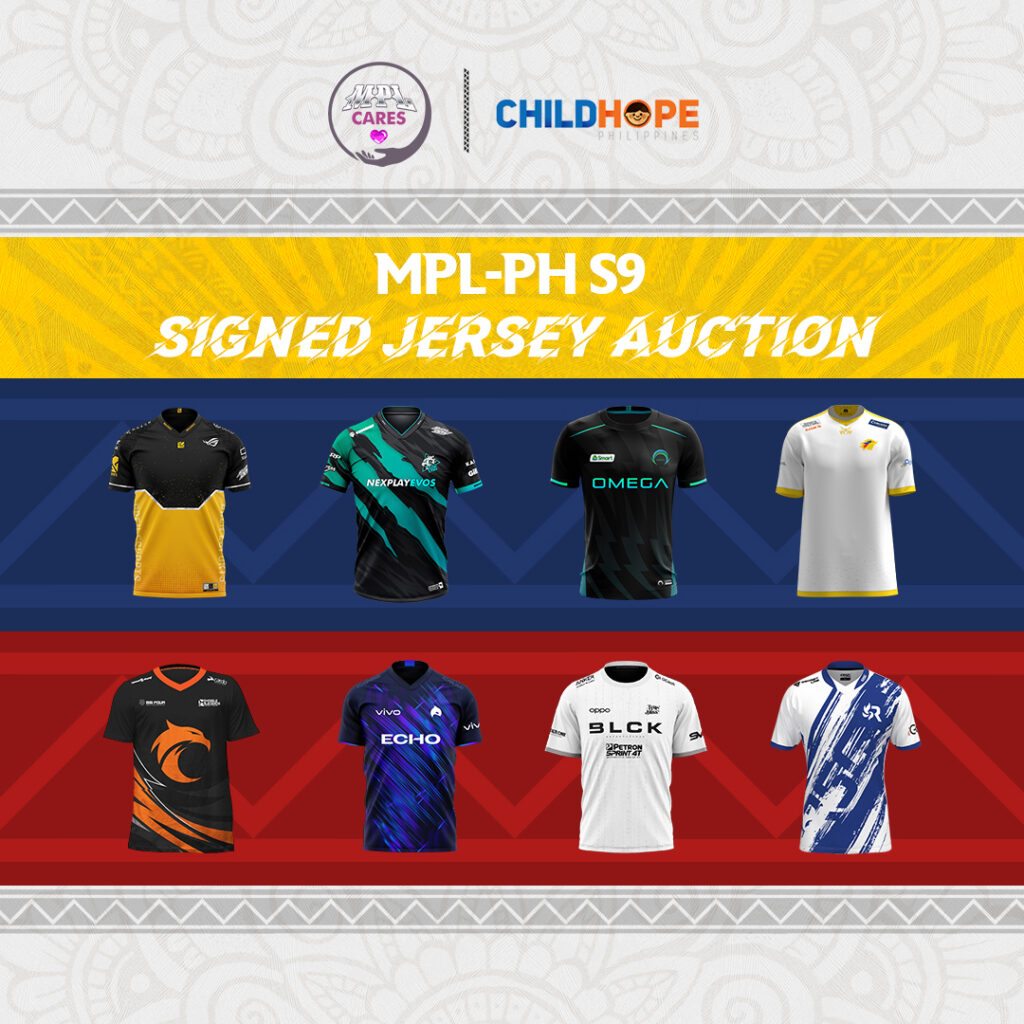 Here's a list of signed player jerseys ready for online bidding:
MPL-PH Season 9 MVP
Rookie of the Year
Bren Esports jersey
Echo jersey
Smart Omega jersey
Nexplay EVOS jersey
TNC Pro jersey
RSG Philippines jersey
ONIC PH jersey
Blacklist International
"We are grateful for our players, teams, and MPL Cares for this project. This will greatly help in fostering the youth's education, and more importantly, provide them a brighter future," said Dr. Herbert Q. Carpio, Executive Director of Childhope Philippines Foundation, Inc.
Helping Street Children through Childhope's KalyEskwela
KalyEskwela or "school on the streets," is a program by Childhope Philippines. As COVID-19 forced people to adapt to change, Childhope remained steadfast in building new ways to help the youth; paving the ways to still give access to free learning aid in the new normal by conducting class sessions through a mobile van. Childhope believes that learning is a basic human right. When taken for granted, those without proper learning are exposed to dire poverty.
Under DepEd's Alternative Learning System (ALS), Childhope conducts their KalyEskwela through a mix of self-paced and modular-based learning with guidance from their mobile teachers. With this, they also aim to give learning aid for youth once they go back to the formal school system.
Take part in our online bidding for the future of children education and help them reach their dreams! The auctions will be held every Monday at 7 pm through our official Facebook page. To join, participants will be asked to submit their bids through a Google Form link. The winning bid will be announced every Thursday.
Sources:
https://ycpsolidiance.com/white-paper/the-next-level-the-rise-of-esports-in-the-philippines
https://ph.usembassy.gov/u-s-embassy-in-manila-philippines-launches-online-auction/
https://www.marketresearchsoutheastasia.com/insight/Remaking-the-Global-Success-of-Esports-Industry-to-the-Philippines