"Brushstrokes of Hope: Empowering Children Through Art and Volunteerism"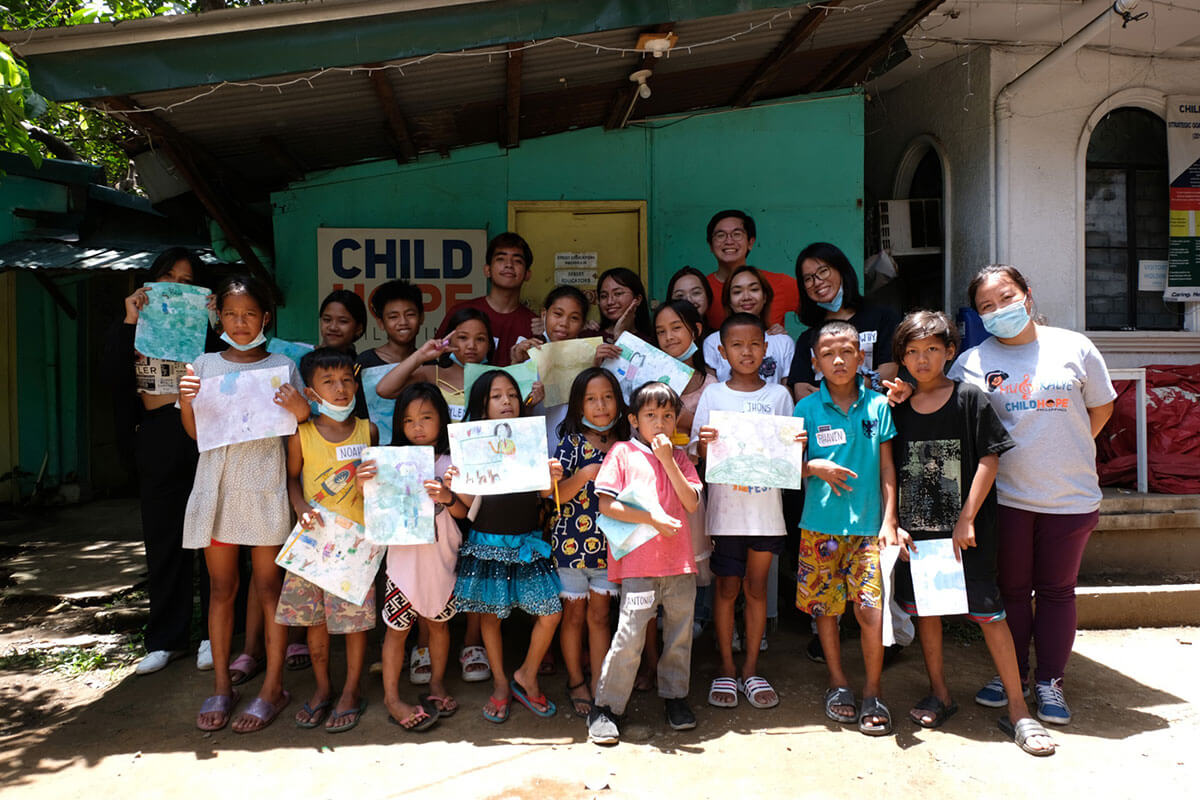 Hello! Makasining na pagbati sa lahat! I'm Diwayen Lim, currently a second year Fine Arts student from UP Diliman.
It has been a while since I last participated in volunteer work for the community; during the pandemic, it was nearly impossible to even reach out and visit other areas because everyone had to stay in their immediate area. I used to tutor and teach young kids, and I suppose I still do now that we are permitted to be actively outside and live our lives again. During my second year in UPD I was able to fulfill community work again and meet children with the help of our professor under NSTP and our partnership organization, Childhope Philippines. Working with Childhope Philippines has made our project implementation possible as they were the one who accommodated us with open hands, they warmly greeted us when we asked for inquiries and really patiently assisted us until we pushed through.
We couldn't volunteer full time like other social workers since we had to accomplish different tasks in our college departments and the load of work that we had to juggle while we prepared for this was really exhausting, so we had to visit only for a few times in a while. Nevertheless, because of the great help that we have and the team we've created, the efforts put into this project have never gone unnoticed nor dismissed. To be honest, it was such a fulfilling experience to be given such an opportunity to provide creative experience to young kids especially in this generation of modern technology, it feels so heartwarming to give hope and find purpose in seeing children smile and fulfill their own progress.
As a fine arts student, and as someone who grew up breathing to fight for the art scene, I am beyond grateful that I was once again able to have my voice reach out to children and guide them through little steps on how important it is to express themselves, and to translate words that are difficult to verbalize. Art is just as important as our mathematics and science. It allows us, especially the kids, to be freer and more unafraid to make mistakes, because there is always beauty in genuine happiness.
Once again this was such an amazing ride, and I am very thankful to my group mates who stayed with me until the end of this semester. I will surely miss hanging out with them and the kids who were very enthusiastic with our sharings. It was very nice to spend the little laughs, moments, and stories we had as we finished this volunteer work. I had so much fun teaching and being able to meet you guys in this lifetime. Let's always encourage and give hope to one another even in a different lifetime!